………………………………………………………………………………..
According to unconfirmed reports by opposition groups, target was a weapons shipment intended for Hezbollah
November 11, 2015, 9:19 pm
26
Israel reportedly carried out an airstrike Wednesday near the airport in the Syrian capital Damascus, according to Israel's Channel 2 TV, which cited Syrian media reports.
The reports were unconfirmed but according to Syrian opposition groups, the target was a weapons shipments likely intended for Lebanese terror group Hezbollah, Israeli Channel 10 said.
Israel is reported to have been behind a series of air raids on Syrian soil, since the Syrian civil war began in March 2011, aimed at preventing advanced weapons shipments from Iran from reaching arch-enemy Hezbollah via Syria.
Jerusalem has not openly admitted to being behind such operations. It has, however, warned that it will not permit the Lebanon-based terror group to obtain what it calls "game-changing" advanced weaponry.
……………………………………………………………….
Israeli airstrikes hit near Damascus airport – Syrian state TV
Published time: 7 Dec, 2014 15:57Edited time: 7 Dec, 2014 18:54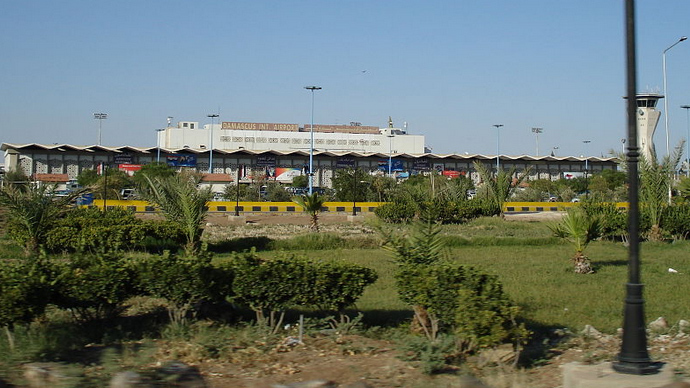 Israeli airstrikes have hit targets near Damascus International Airport and in the town of Dimas near the Lebanon border, Syrian state TV reports.
"The Israeli enemy committed aggression against Syria by targeting two safe areas in Damascus province, in all of Dimas and near the Damascus International Airport," the report said, adding that there were no casualties.