Environmental
by Staff Writers
College Station TX (SPX)

Antarctica is the coldest, driest and windiest location on Earth and is the only continent with no time zones.

The continent of Antarctica is at risk from human activities and other forces, and environmental management is needed to protect the planet's last great wilderness area, says an international team of researchers, including a Texas A and M University oceanographer, in a paper published in the current issue of Science magazine.
Mahlon "Chuck" Kennicutt II, professor of oceanography who has conducted research in the area for more than 25 years, says Antarctica faces growing threats from global warming, loss of sea ice and landed ice, increased tourism, over-fishing in the region, pollution and invasive species creeping into the area.
One of the longer-term concerns that may present the greatest threat overall is the potential for oil, gas and mineral exploitation on the continent and in the surrounding ocean, the authors note.
Kennicutt says the Antarctic Treaty System that governs the continent has worked well since it was established in 1962 and that 50 countries currently adhere to the treaty, but it is under pressure today from global climate changes and the ever-present interest in the area's natural resources, from fish to krill to oil to gas to minerals.
"Many people may not realize that Antarctica is a like a 'canary in a coal mine' when it comes to global warming, and Antarctica serves as a sort of thermostat for Earth," he points out.
"The polar regions are the most sensitive regions on Earth to global warming, responding rapidly, so what happens in Antarctica in response to this warming affects the entire Earth system in many ways that we barely understand," Kennicutt explains.
"Antarctica contains over 90 percent of the fresh water in the world, locked up as solid water in its massive ice sheets. Research that develops fundamental knowledge and understanding of these complex systems conducted in and from Antarctica is critical to understanding many of the challenges facing Earth today."
In addition to conducting research in the area, Kennicutt is also president of the Scientific Committee for Antarctic Research (SCAR), formed in 1958 to coordinate international research in the region.
More than twice the size of the United States, Antarctica has no cities, no government and no permanent residents. All who go to Antarctica are short-time visitors, whether they are scientists, personnel that support scientists or tourists.
Antarctica is the coldest, driest and windiest location on Earth and is the only continent with no time zones.
"The Antarctic Treaty has worked well for the past 50 years, but we need to rethink how best to protect the continent from a range of growing of threats," Kennicutt adds.
"The treaty forbids oil or gas development, but it's possible that could be challenged in the years to come. Until now, energy companies have shown little interest in exploring the southern reaches of our planet because of the harsh conditions, the distance to market and the lack of technologies make it a very expensive commercial proposition.
"In the 1960s, most believed that drilling on the North Slope of Alaska was not economical, and in less than 30 years, it became one of the world's major sources of oil. Deep-water drilling today is practiced worldwide and subfloor completion technologies are rapidly advancing, so barriers in the past may soon be overcome increasing the threat to Antarctica in the not-so-distant future."
by Staff Writers
Washington DC (SPX)
Terra Daily /

Because of their dependence on snow pack, wolverines were recently listed as warranted for protection under the Endangered Species Act due in large part to the threat of climate change reducing distribution and habitat connectivity.

Wolverines live in harsh conditions; they range over large areas of cold mountainous low-productivity habitat with persistent snow. The paper suggests wolverines take advantage of the crevices and boulders of the mountainous terrain, as well as the snow cover to cache and "refrigerate" food sources such as elk, caribou, moose and mountain goat carrion, ground squirrels and other food collected during more plentiful times of year.
These cold, structured chambers provide protection of the food supply from scavengers, insects and bacteria. In addition, the refrigerated caches increase the predictability of available food resources, reduce the energy spent by females searching for food while in lactation phase, and decrease the time mothers spend away from cubs.
The paper appears in the current edition of the Journal of Mammalogy and was co-authored by Robert M. Inman of WCS, Audrey J. Magoun of Wildlife Research and Management, Jens Persson of the Swedish University of Agricultural Sciences, and Jenny Mattisson of the Norwegian Institute for Nature Research.
"People don't normally think of insects and microbes as being in competition for food with wolverines," said lead author Robert Inman of the Wildlife Conservation Society's North America Program. "But in fact, bacteria will devour an unprotected food source if that source is available."
Through an extensive literary review, the authors noted that wolverine reproduction is confined to a brief period of the year, and the lactation phase in females (February through April) corresponds to a period of low availability of food resources.
Wolverines, which are opportunistic foragers, have adapted by amassing food caches during the preceding winter months when food is more readily available. Without the cached food supply or an unforeseen alternative (such as a winter-killed ungulate), early litter loss occurs.
Inman said, "Understanding why and how wolverines exist where they do and the various adaptations they have evolved to eke out a living will better inform population management strategies and conservation of the species."
by Staff Writers
Manila (AFP)
Philippine authorities rescued 14 protected sea turtles that were caught in a net laid down by Chinese poachers, a navy commander said Saturday.
However one sea turtle was already dead when a joint team from the navy and the environment department arrived Friday in the remote area off the western island of Palawan, said Major Ferdinand Atos.
Atos, commander of naval forces in the area, said informants had told them that Chinese poachers planted the net a week ago in the coastal district of Balabac.
"They enter the waters of Balabac, riding in a speedboat and they plant their nets, using their contacts among the locals," he told AFP.
The 200-metre (660-foot) net left by the poachers was removed and the 14 surviving sea turtles were set free, Atos said.
He said informants had told them that Chinese fishermen used their contacts to enter the area frequently and would bring their catch to Half-Moon Shoal, an outcrop in the Spratly islands claimed by both the Philippines and China.
The shoal has come under closer scrutiny after China announced that one of its naval frigates had run aground there.
Sea turtles are protected under Philippine law and catching them is punishable by at least 12 years in jail.
Chinese fishermen poaching in Philippine waters have become an issue in recent months.
In April, Philippine authorities tried to arrest Chinese fishermen taking sea turtles and other protected species from Scarborough Shoal in the South China Sea.
They were blocked by Chinese government ships, triggering a continuing standoff over the area which is claimed by both countries.
Related Links
Water News – Science, Technology and Politics
**********************************************************************************************************
Cyber Space
By Lucian Constantin, IDG-News-Service:Romania-Bureau
A Yahoo representative has confirmed that the data published Thursday was indeed some 450,000 names and passwords for Yahoo and other companies.
"We confirm that an older file from Yahoo Contributor Network (previously Associated Content) containing approximately 450,000 Yahoo and other company users names and passwords was compromised yesterday, July 11," Caroline MacLeod-Smith, Yahoo's head of consumer PR in the UK said via e-mail. "Of these, less than 5 percent of the Yahoo accounts had valid passwords. We are taking immediate action by fixing the vulnerability that led to the disclosure of this data, changing the passwords of the affected Yahoo users and notifying the companies whose users accounts may have been compromised. We apologize to all affected users. We encourage users to change their passwords on a regular basis and also familiarize themselves with our online safety tips at security.yahoo.com."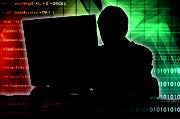 The group of hackers calls itself "the D33Ds Company" and claims to have hacked into the database by exploiting an SQL injection vulnerability found on a Yahoo subdomain. They published a list of over 453,000 log-in credentials on the Internet that were allegedly stolen from a database associated with an unnamed Yahoo service.
Even though the hackers did not name the affected Yahoo subdomain, Dave Kennedy, the chief executive officer of security firm TrustedSec, speculated, based on a host name found in the leaked data, that the service is Yahoo Voices, a library of user-generated content formerly known as Associated Content from Yahoo.
The leaked information includes MySQL server variables, names of database tables and columns, as well as a list of 453,492 e-mail addresses and passwords in plain text.
The exposed log-in credentials don't only include yahoo.com e-mail addresses, but also e-mail addresses from other public and non-public email providers. (See also "Create a Different, Secure, Easy-to-Remember Password for Every Site .")
Hackers Mock Yahoo's Security
"We hope that the parties responsible for managing the security of this subdomain will take this as a wake-up call, and not as a threat," the hackers said. "There have been many security holes exploited in webservers belonging to Yahoo! Inc. that have caused far greater damage than our disclosure. Please do not take them lightly."
"The subdomain and vulnerable parameters have not been posted to avoid further damage," the hackers said in their release notes.
An analysis of the data by Anders Nilsson, chief technology officer at Eurosecure, antivirus vendor ESET's distributor in Scandinavia, revealed that the most common domain names for the leaked e-mail addresses were yahoo.com, gmail.com, hotmail.com and aol.com.
The most common password was "123456″ — used by 1666 users — followed by the word "password" — seen 780 times. In addition, "password" was used as a base word for 1373 passwords.
If someone's log-in credentials are leaked, there isn't much they can do except to change their passwords as soon as possible, pressure the responsible service provider into improving its security and consider moving to a safer service, David Harley, a senior research fellow at antivirus vendor ESET, said in a blog post on Thursday.
By Bart Perkins, Computerworld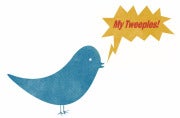 When Noah Kravitz was PhoneDog's editor in chief, he created a Twitter account and began tweeting for the company. PhoneDog claims that, after Kravitz left in October 2010, he continued to use its corporate account to tweet on behalf of himself and his new employer, merely changing the name on the account. Now PhoneDog is suing to reclaim that Twitter account and the list of followers tied to it. It's seeking $340,000 in damages.
This dispute, along with others, demonstrates that laws have not kept pace with the evolution of social media. Courtney Hunt, a principal of Renaissance Strategic Solutions, says organizations must take steps to protect themselves until legislation or case law clarifies legal parameters. Specifically, employers should do the following:
Clarify and document agreements. It's crucial to have employment agreements, confidentiality agreements and non-competes for all employees, but it's particularly important to have them for anyone who communicates with the public on the organization's behalf. These documents should make it clear that corporate social media accounts are company property and have quantifiable value.
Celebrities require special care when hired to represent a company. The celebrity will almost certainly have a significant following before starting work with your organization. Be clear what happens when the company and the celebrity end their partnership. To which followers can you communicate, how frequently, and for how long? If the celebrity also represents a complementary brand (e.g. sports equipment and energy drinks), do those answers change?

Update corporate communication guidelines. Typically, only a few people are authorized to speak publicly for any organization. Public relations controls what they say and how they say it. Because social media emerged as a form of personal communication before being adopted for corporate marketing, most policy manuals do not define how employees should use social media on behalf of the organization.
Create internal procedures. Make sure an authorized representative registers all corporate social media accounts. Don't take over accounts employees have registered personally. State clearly who is authorized to post what information. And consider having more than one person post, so that staff turnover doesn't have a noticeable impact on the organization's communication style.
Plan an ethical endgame. Treat departing employees professionally. Salespeople, recruiters and others are hired partially for their industry contacts. During their employment, they should be expected to enter job-related contacts in the CRM (not just in their LinkedIn account). However, it is unreasonable to expect employees to turn over all their professional connections when they leave. Don't ask them to relinquish their LinkedIn account or other personal social media accounts. News of unfair treatment travels fast. Acquiring a reputation as a bad workplace hurts morale and hinders recruiting, particularly when departing employees are connected to your organization's customers and business partners.
PhoneDog v. Noah Kravitz raises interesting questions. If PhoneDog wins, will it be awarded the 17,000 followers Kravitz had when he departed or the 24,000 he has now? Would PhoneDog even be able to retain them? Most social media users follow individuals, not corporations. What about followers who have subsequently unsubscribed must Kravitz pay for them?
Social media law desperately needs definition and clarity ASAP! At a minimum, the ruling in the PhoneDog case should attempt to clarify ownership issues and financial valuation for followers. Until legal standards and precedents are established, do your best to stay out of court by creating corporate guidelines to address your organization's needs.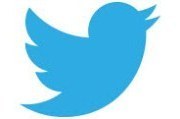 The legal quicksand surrounding social media ensnares corporations and individuals alike. If you currently tweet, post or blog about an organization, make sure you have appropriate authorization. In addition, insist on documented agreements stating how followers will be handled upon your resignation or termination. Moreover, keep your personal and professional followers clearly separated. Or else you could soon be tweeting the blues.
Bart Perkins is managing partner at Louisville, Ky.-based Leverage Partners Inc., which helps organizations invest well in IT. Contact him at BartPerkins@LeveragePartners.com.
Read more about management and careers in Computerworld's Management and Careers Topic Center.
**********************************************************************************************************
Survival / Sustainability
Fish Antibiotics in a Collapse by Dr Bones
Published on Mar 12, 2012 by drbonespodcast
Learn about alternatives to Rx antibiotics in long-term disaster or collapse scenarios. WWW.DoomandBloom.Net for articles, podcast schedule and to contact us…
*** IMPORTANT *** Emergency Sanitation Kit
Published on Mar 20, 2012 by katzcradul
This may be the most important video I've made to date.
Sanitation is the most critical issue in the event of a crisis, where toilets don't flush and water no longer flows freely from a tap, second only to re-hydration.
In this video, I show you how to assemble a kit for your family. I taught this concept to a group of women a couple of months ago. One woman went home and told her husband about it, and he said, "Great idea! That's what we're giving all our married children for Christmas."
Lana Richards Video:
http://www.youtube.com/watch?v=8qXsLohabNo

bushcraft skills: the swedish torch/stove – my way
Uploaded by bushcraftmyway
a day out into the woods after some serious rain, presenting the swedish torch – my way: you don't need to cut and split big logs, and you can do it with your sak saw (although i preffer my fiskars). i cheated a bit, using a mini-bushbuddy burner (made from a tea candle) to light the torch.
Dakota Hole Fire
Uploaded by wanderingjeep 
When you need a low profile fire for cooking or warmth, check out the dakota hole fire. This fire is a low smoke, high heat fire. It takes a little more work to make this fire but when you are done, you can bury it and camouflage it and nobody can tell you were there.
Make sure you visit our survival site at http://www.COMANCHESNIPER.com

***********************************************************************************************************
Activism
By Loek Essers, IDG-News-Service:Amsterdam-Bureau
Icelandic payments processor Valitor must reopen a gateway handling Visa and MasterCard donations to Wikileaks, a judge ruled Thursday. However, the gateway will probably remain closed while Valitor appeals the case, an attorney for DataCell, the Icelandic company hosting WikiLeaks' donations website, said on Friday.
The court ruled that Valitor must resume processing payments for Wikileaks' partner DataCell within two weeks, according to the ruling. If Valitor doesn't, then it must pay a fine of 800,000 Icelandic kronur (USD$6,200) per day until the company complies with the ruling, the Reykjavik district court ruled.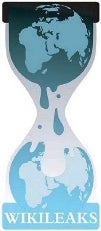 MasterCard, Visa, Western Union, Bank of America, and PayPal stopped processing payments for WikiLeaks after it began releasing some 250,000 secret U.S. diplomatic cables in November 2010, making it hard for it to raise funds. The blockade reduced donations to WikiLeaks by 95 percent and cost the organization over $20 million, the organization said in a news release.
WikiLeaks hailed the Icelandic court's ruling as a significant victory against Washington's attempt to silence the whistle-blowing website.
DataCell CEO Andreas Fink said the court had dismissed Visa's argument that DataCell should not be allowed to process donations for third parties.
"The verdict is an important one as the court had to rule on the conditions of the contracts we had with a payment processor which indirectly imposes Visa general rules on us," said Fink.
Valitor failed to establish that WikiLeaks is an illegal organization, so the court confirmed indirectly that WikiLeaks is a organization as any other and should not be treated differently, he said.
According to Sveinn Andri Sveinsson, DataCell's attorney, the judge concluded that Valitor was quite aware DataCell set up the payment gateway to collect donations for WikiLeaks. "That is logical because on the payment gateway (website) WikiLeaks' name and logo is all over. This is really quite obvious," he said via email.
The ruling also showed that Valitor had no problem with DataCell and WikiLeaks in the first place but in fact turned DataCell down only after receiving calls from Visa international, according to Fink. Valitor argued that Visa did not order it to block services to DataCell, but that "is very hard to believe", Fink said.
The court ruled almost completely in favor of DataCell, he said. Only DataCell's demand to impose daily fines of 1 million kronur per day was lowered to 800,000 kronur, Fink said. Valitor was also ordered to pay 1.5 million kronur to cover DataCell's litigation costs.
Valitor did not respond to a request for comment, but Sveinsson said Valitor has indicated its intention to appeal the judgement to the Supreme Court of Iceland, postponing enforcement of Thursday's ruling.
Sveinsson hopes the ruling will help WikiLeaks in a similar case against Teller in Denmark and support a complaint that DataCell filed with the European Commission about the affair.
A decision from the European Commission on whether to pursue the financial services companies involved in the blockade is expected before the end of August, WikiLeaks said.
***********************************************************************************************************
Articles of Interest
by Staff Writers
Barcelona, Spain (SPX)

illustration only

Before her death in December 2010, Nieves Lopez Martinez, palaeontologist of the Complutense University of Madrid, was working on the research of dinosaur eggs with a very peculiar characteristic: an ovoid, asymmetrical shape.
Together with Enric Vicens, palaeontologist of the Universitat Autonoma de Barcelona, the two scientists conducted an exhaustive analysis of their discovery, recently published in the journal Palaeontology.
The new type of dinosaur egg has been given the scientific name of Sankofa pyrenaica. The eggs were discovered in the Montsec area of Lleida, in two sites located on either side of the Terradets pass.
The South Pyrenean area is rich in dinosaur egg sites, most of which correspond to sauropod eggs from the upper Cretaceous, dating back more than 70 million years ago. During that period, the area was a coastal area full of beaches and deltas which won land from the sea through sediment accumulation.
Sand and mud from that period gave way, millions of years later, to the sandstone and marl where dinosaur remains now can be found. On the beach ridges and flat coastal lands is where a large group of dinosaurs laid their eggs.
The sites where the discoveries were made correspond to the upper Cretaceous, between the Campanian and Maastrichtian periods, some 70 to 83 million years ago.
The fossils found belong to small eggs measuring some 7 centimetres tall and 4 cm wide, while the eggshell was on average 0.27mm thick. Most of the eggs found were broken in small fragments, but scientists also discovered more or less complete eggs, which can be easily studied in sections.
The eggs found at the sites all belong to the same species. The main difference when compared to other eggs from the same period is their asymmetrical shape, similar to that of chicken eggs. The more complete samples clearly show an oval form rarely seen in eggs from the upper Cretaceous period and similar to modern day eggs.
Their shape is a unique characteristic of theropod eggs from the upper Cretaceous period and suggests a connection with bird eggs. Non avian dinosaur eggs are symmetrical and elongated. Asymmetry in bird eggs is associated to the physiology of birds: they take on this shape given the existence of only one oviduct which can form only one egg at a time.
In this case the isthmus, the region in the oviduct creating the eggshell membrane, is what gives the egg its asymmetrical shape. Thanks to this shape, the wider end contains a bag of air which allows the bird to breathe in the last stages of its development. This evolutionary step was still relatively underdeveloped in dinosaurs.
Thus, the egg discovered by UCM and UAB researchers in certain manners represents Universitat Autonoma de Barcelona
between dinosaurs and birds. Only one other egg, discovered in Argentina and corresponding to a primitive bird from the same period, has similar characteristics.
The discover represents proof in favour of the hypothesis that non avian theropods, the dinosaurs of the Cretaceous period, and birds could have had a common ancestor.
Related Links
Universitat Autonoma de Barcelona
Explore The Early Earth at TerraDaily.com
************************************************************************************************************
[In accordance with Title 17 U.S.C. Section 107, this material is distributed without profit, for research and/or educational purposes. This constitutes 'FAIR USE' of any such copyrighted material.]