Environmental
New study on Monsanto corn suggests GMO trees could devastate forest ecosystems
"Some trees are being genetically engineered to contain the Bt toxin," notes Anne Peterman of Stop GE Trees.  "This could be a tremendous threat to forest ecosystem soils, in which beneficial fungi are a key component of the forest ecosystem."
The feds have allowed seven southeastern states to plant GM forests. See Alien Forest, Alien Ocean, Alien Sky; and watch the award-winning documentary, "A Silent Forest: The Growing Threat, Genetically Engineered Trees" (2005, 46 mins) which details the appalling effects allowed by the Monsanto-owned federal government. (You can buy the full length film at Amazon.) ~ Ed.
By Ryan Villarreal
International Business Times
Bioengineering agricultural giant Monsanto has touted the safety of genetically modified crops, but a new study has found that insecticide-containing corn can be harmful to the overall health of soil ecosystems.
Genetically modified corn has been linked to a decrease in a subterranean fungus that forms a symbiotic bond with plant roots, allowing them to draw in more nutrients and water from the surrounding soil in exchange for carbon.
Researchers at Portland State University conducted a study to examine the effects of corn genetically engineered with the bacteria-derived insecticidal toxin, Bacillus thuringiensis, or Bt, on growth of arbuscular mycorrhizal fungi (AMF).
AMF is important for the overall health and fertility of soil ecosystems, and was found to form less bonds with the roots of Bt corn than with non-Bt corn.
"Because these fungi rely on a plant host for nutrition and reproduction, they may be sensitive to genetic changes within a plant, such as insect-resistant Bt corn," Tanya Cheeke, a PhD student in biology at Portland State, told the American Journal of Botany.
Cheeke conducted the study as part of her doctoral research into the impact of genetically modified crops on soil ecosystems.
"What makes our study unique is that we evaluated AMF colonization in 14 different lines of Bt and non-Bt corn under consistent experimental conditions in a greenhouse using locally collected agricultural field soil as the AMF inoculum," Cheeke told AJB.
Cheeke planted corn seeds containing the Bt gene and without it into soil containing AMF to simulate agricultural conditions on modern industrial farms.
Cheeke also tested AMF growth with other crops in soil formerly planted with both Bt and non-Bt corn. With soybeans planted in both soils, AMF root bonding was not harmed, leading Cheeke to conclude that the Bt gene was not directly toxic to AMF, but that its only known damage is to root bonding with Bt corn.
According to Cheeke, in 2011, 88 percent of corn cultivated in the U.S. was genetically modified with insecticides like Bt.
Documentary- A Silent Forest. The Growing Threat, Genetically Engineered Trees- Full Movie

**********************************************************************************************************
Cyber Space
'Hurt Locker' Studio Sues 2,514 Over Copyright Infringement
By Sarah Jacobsson Purewal, PCWorld    Apr 24, 2012 7:41 AM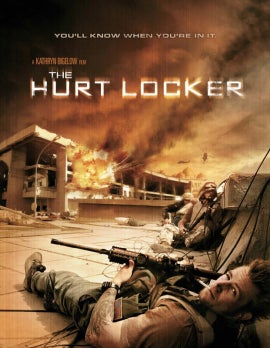 Voltage Pictures, the movie studio that gained its fame by producing the Academy Award-winning film "The Hurt Locker" and targeting 24,583 BitTorrent users in a piracy-related lawsuit last year, is on another copyright infringement crusade.
According to TorrentFreak, the studio has filed a new lawsuit in Florida against 2,514 unnamed defendants, all of whom are accused of illegally downloading "The Hurt Locker."
[RELATED: So, You're Being Sued for Piracy]
The lawsuit lists the IP addresses of the 2,514 defendants, and admits that Voltage Pictures does not know their identities. Voltage Pictures is asking for a subpoena to obtain the true names and addresses of the defendants, probably so it can threaten them with legal action and force them to settle for around $3,000 apiece.
This is the how piracy-related copyright lawsuits typically work; they're never meant to actually see the inside of a courtroom. Instead, companies subpoena Internet service providers for the IP addressees' personal details, and then spend their time attempting to get people to settle for somewhere between $1,000 and $3,000.
If Voltage Pictures can get even 15 percent of the 2,514 defendants to settle for $3,000, the studio will make around $1.13 million.
Identity Theft: When Millions of Dead People Apply for Credit Cards
By Tim Greene, NetworkWorld    Apr 23, 2012 3:40 pm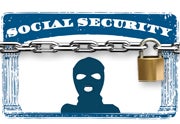 Seems that the threat of identity theft doesn't end, even with death. Identity thieves apply for millions of credit cards per year using personal information of the deceased, a study shows.
The identification data for nearly 2.5 million dead people — names, dates of birth, Social Security numbers — are used by criminals to fill out credit card applications each year, according to a study performed by ID Analytics.
BACKGROUND: IRS: Top 10 things every taxpayer should know about identity theft
MORE: The Most Mortifying Moments in IT Security History
The majority of those — about 1.6 million — are typos made by identity thieves when entering Social Security Numbers, and thereby flagging matches with SSNs listed in the Social Security Administration Death Master File, the study says.
**********************************************************************************************************
Survival / Sustainability
BBC – Horizon – How to Survive a Disaster Part.1
Uploaded by steviesteviesteviec on Apr 21, 2011
When disaster strikes who lives and who dies is not purely a matter of luck. In every disaster, from those people face once in a lifetime, to those they face every day, there are things that can be done to increase the chances of getting out alive.
Horizon has gathered a team of leading experts to produce the ultimate guide to disaster survival. Through controversial experiments, computer simulations and analysis of hundreds of survivor testimonies from plane crashes to ferry disasters and even 9/11, they will reveal what happens in the mind in the moment of crisis and how the human brain can be programmed for survival.
Ultimate Emergency Food – Urban Survival
Uploaded by envirosponsible on Feb 12, 2012
I don't see enough talk about sprouting in the survival community. Not only is sprouting an inexpensive, easy way to grow organic, non-gmo food free of radiation, it's also perfect for starting seedlings.
Many of you already have seeds (probably heritage, non-gmo) in your stores in the event that you have to grow a victory garden. Well adding a sprouter kit only makes sense to me. You can grow food indoors with very little light, water and heat AND you can start your seedlings for your garden!

***********************************************************************************************************
Activism
10 Arrested–Including Vietnam Veteran, Minister, Students, Unemployed–At Wells Fargo Action
 Ahead of the big bank's shareholder meeting tomorrow, 10 activists were arrested in Des Moines, Iowa, at a Wells Fargo office, where they were sitting in to demand CEO John Stumpf grant them time to address the meeting.
Members of Iowa Citizens for Community Improvement, as well as National People's Action director George Goehl, occupied the headquarters of the bank's Home Mortgage division, calling for time for the 99% Power coalition to address the shareholder event and present their demands, which include reducing principal on underwater mortgages and paying their fair share of taxes.
Hawaii wants GMO foods labeled (opinion)
By Hesh Goldstein, April 24 2012
(NaturalNews) For years Monsanto has infiltrated our islands because of our year round planting and growing cycle. Unfortunately, what they are planting and growing is detrimental to the health of anyone that consumes it. Because of Monsanto's financial power, they succeed in "buying" state and federal politicians that regularly bend over forward for them and acquiesce to anything they say. This is evidenced by the fact that Monsanto's former attorneys, employees and okole kissers, head key government…
Citizens, OCA pledge to help Vermont and other states raise money to fight Monsanto
By Ethan A. Huff, April 24 2012
(NaturalNews) America is at a crucial tipping point in the fight for food labeling transparency, as the state of Vermont could be the first in the union to require mandatory labeling of genetically-modified organisms (GMOs). But Vermont Governor Peter Shumlin and the Vermont state legislature need some serious prodding from the public to make it happen, as Monsanto's intimidation and threat tactics are on the verge of killing this important first step towards real food freedom. Similar to the ballot initiative that Californians will have the opportunity to vote on this fall (http://www.naturalnews.com), H.722, also known as the Vermont Right to Know Genetically Engineered Food Act, would require that all GMOs and products that contain GMOs be properly labeled. And H.722 is supported by more than 90 percent of Vermonters, and also has overwhelming support from the Vermont House Agriculture Committee (http://www.naturalnews.com/035628_Monsanto_Vermont_GMO_labeling.html).
***********************************************************************************************************
Community
Caine's Arcade
Published on Apr 9, 2012 by nirvan
A 9 year old boy who built an elaborate cardboard arcade in his dad's used auto parts store is about to have the best day of his life. Help Caine's Scholarship Fund: http://CainesArcade.com
Get the Caine's Arcade Theme Song on iTunes!
http://itunes.apple.com/us/album/caines-arcade-single/id518928144

***********************************************************************************************************
Articles of Interest
Assange's mainstream friends U-turn after show boom
Published on Apr 24, 2012 by RussiaToday
The media that once praised Julian Assange, hailing him a hero for his work as a whistleblower, has now drastically changed its tune, after the debut of his talk show on RT. While some say it's due to journalistic jealousy, others believe the U-turn is political. Laura Smith reports from London.

************************************************************************************************************
[In accordance with Title 17 U.S.C. Section 107, this material is distributed without profit, for research and/or educational purposes. This constitutes 'FAIR USE' of any such copyrighted material.]