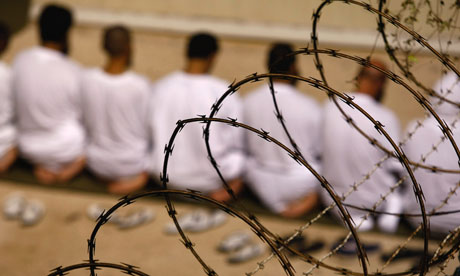 The US government has finally released the names of 46 men being held in Guantánamo under the classification of "indefinite detainees" – terror suspects deemed too dangerous to release or move yet impossible to try in a civilian or even military court for reasons of inadequate or tainted evidence.
The list of the 46 detainees was released to the Miami Herald and New York Times following a freedom of information requests from the papers as part of the list of the 166 current captives in Guantánamo that has been released for the first time. The Obama administration had indicated the existence of the men in January 2010 but has until now refused to divulge their identities, leaving the detainees in a form of prolonged and secret legal limbo.
The list contains, according to the Miami Herald, 26 Yemenis, 12 Afghans, three Saudis, two Kuwaitis and Libyans, a Kenyan, Morrocan and a Somali. There were two "indefinite detainees", both Afghans, who have died in the camp, one by suicide, one of a heart attack.
Related articles