Environmental
Lord Taylor reveals Defra is considering agreement with councils to drive plastic recycling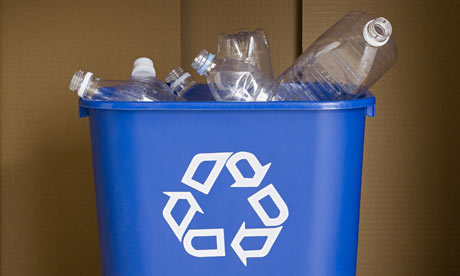 Government is working on plans to reduce the amount of plastic waste that goes to landfill. Photograph: MASH/Getty
The government will call on councils and businesses to beef up plastic recycling capacity and better realise the financial value arising from the hundreds of thousands of tonnes of waste plastics discarded each year.
In a speech to be delivered at the headquarters of Recoup, a charity that promotes and supports plastic recycling initiatives, Defra minister Lord Taylor of Holbeach will argue that waste plastics represent one of the easiest and most cost-effective areas for the UK to meet its binding recycling targets.
Describing the continued disposal of plastic bottles and other plastic products to landfill as "shameful", Taylor will confirm that government figures show how last year around 240,000 tonnes of plastic bottles were sent to landfill by households with access to kerbside plastic recycling collection – equivalent to nearly half of all bottles used.
He will add that the plastic bottles sent to landfill would have been worth around £91m if they had been recycled.
Last month's budget set a new target for plastic recycling of 42 per cent by 2017, and Taylor will argue that the best way to meet the target will be to make "quick progress" on recycling plastic bottles.
"Over half a million tonnes of plastic are used each year to provide us with bottles for drinks, shampoo and kitchen cleaners, yet half of this ends up at the dump," he will say. "The vast majority of these bottles could easily be recycled, and this shocking waste is costing the economy millions of pounds. I want to see a major push to end this sorry state, with businesses, councils and householders all doing their bit to address the problem."
Defra is working with Recoup, the advisory committee on packaging and industry, to explore the possibility of a "responsibility deal" to help raise awareness among households and businesses on the steps they can take to help increase plastic bottle recycling.
A spokeswoman for Defra told BusinessGreen the talks were at an early stage and the department was considering a number of options, including a package of voluntary targets for the recycling industry similar to those adopted by supermarkets to tackle waste levels under the Courtauld Agreement.
The department also indicated that any deal could emulate the successful Metal Matters campaign, which increased recycling of drinks cans by 21 per cent through leafleting households in a selection of areas.
In addition, a number of councils are currently running trials looking at how recycling incentive schemes, such as those run by US firm RecycleBank, which provide households with reward points based on how much they recycle, can help drive up recycling rates. The government is supportive of the model and keen to see more trials rolled out.
However, the latest speculation about a new voluntary agreement on plastic recycling is unlikely to appease some recycling firms, which have criticised the government's waste strategy and accused ministers of failing to take a sufficiently robust legislative approach to improving recycling rates and driving investment in new recycling capacity.
Taiji defies international criticism over cull and plans to populate 69-acre mammal park with dolphins and whales captured nearby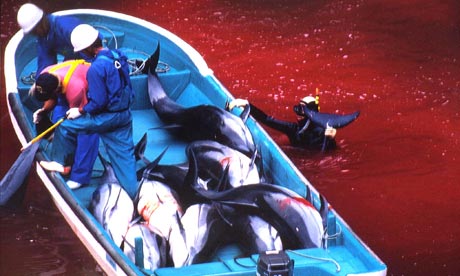 Japanese fishermen aboard a boat loaded with dolphins slaughtered at a cove in Taiji harbour. Photograph: AFP/Getty Images
It sounds like it ought to be a sick joke. But in the town made infamous for its annual slaughter of hundreds of dolphins, tourists will now be able to swim and play with the mammals in a zoo near where the cull takes place.
Taiji, featured in the Oscar-winning documentary The Cove, is to build a whale zoo. Yet despite the move, officials say the cull will continue.
Local media reports say the picturesque town on Japan's Pacific coast plans to populate the proposed 69-acre marine mammal park with bottlenose dolphins and pilot and other small whales caught nearby.
The town, in the Higashimuro district of Wakayama, has been the target of international criticism for almost a decade over the hunt, in which up to 2,000 animals are killed for their meat or sold to aquariums and marine parks.
The meat from a single animal can fetch up to 50,000 yen (£390), but aquariums have paid more than 10m yen for certain types.
Pressure to end the cull intensified after the 2009 release of The Cove. In order to make the film, directed by Louie Psihoyos, the crew broke into the fenced-off bay and installed hidden cameras to capture footage of the hunt.
Taiji is one of four Japanese towns that hunts small cetaceans in coastal waters, but has been the focus of criticism because of the way fishermen capture and kill their prey. Hunters confuse the animals by banging metal poles on the side of their boats and then herd them into a cove before attacking them with spears and knives.
Many of the residents who proposed the whale park realise the mammals are more valuable to the town's economy alive than dead, and only a handful of fishermen in Taiji, a town of 3,500, are involved in the slaughter.
During the most recent cull season, which ran from September to March, 928 dolphins were caught, according to the local fisheries authorities.
Outside a small number of coastal communities, few Japanese people eat dolphin meat, which tests have shown contains high levels of mercury.The government, which allows about 20,000 dolphins to be killed each year, acknowledges that the meat is contaminated but says it is not dangerous unless consumed in large quantities.
Construction of the zoo is not expected to begin for three to five years while authorities try to secure funding and settle rights issues with fishermen who cultivate pearls and other marine products in the area. The zoo will feature beaches and mudflats, with its oceanside entrance in Moriura Bay closed off by a 430-metre net. "We want to send out the message that the town is living together with whales," Jiji Press quoted Taiji's mayor, Kazutaka Sangen, as saying.
He said the construction of the zoo would not coincide with an end to the dolphin hunt. "We will continue hunting dolphins and establish Taiji as a town of whales, however much criticism we get from abroad," he told the Asahi Shimbun newspaper.
While The Cove drew international praise for its daring attempt to expose the bloody reality of Taiji's dolphin hunt, fishermen and officials said the film was deliberately misleading and ignored the town's historical and cultural attachment to whaling.
The movie made its Japanese debut at the 2011 Tokyo international film festival before going on general release. Several cinemas in Japan decided not to show it, however, after ultra-nationalists threatened to disrupt screenings.
Psihoyos later sent Japanese-language copies of the movie to every household in Taiji with the help of a local ocean conservation group. The American director said the film was intended as a "love letter to the people of Taiji".
Japan agrees to 1tn yen injection for Tepco, hit by compensation claims and decontamination costs after nuclear plant's meltdown
The Japanese trade and industry minister, Yukio Edano, announces an effective government takeover of Tepco. Photograph: Jiji Press/AFP/Getty Images
Tokyo Electric Power (Tepco), the company at the centre of Japan's worst-ever nuclear accident, has been saved from collapse after the government in effect nationalised the firm by agreeing to inject 1 trillion yen ($12.5bn) in fresh capital.
Japan's biggest utility has received at least 3.5tn yen in state support since three reactors at the Fukushima Daiichi nuclear power plant went into meltdown after being hit by a powerful tsunami on 11 March last year.
The trade and industry minister, Yukio Edano, said the capital injection was needed to ensure the utility company could continue to supply electricity to 45 million people, including residents of Tokyo.
"Without the state funds, [Tepco] cannot provide a stable supply of electricity and pay for compensation and decommissioning costs," Edano said after approving what amounts to a state takeover of the firm.
The total cost of the disaster, which last weekend led to the closure of the country's last working nuclear reactor, is estimated at $100bn.
Tepco faces compensation claims totalling 5tn yen from the tens of thousands of people who have been driven from their homes by radiation leaks.
The task of decontaminating the area affected by radiation and decommissioning the plant is expected to take decades.
Under the 10-year restructuring plan, the government will acquire more than half of Tepco's shares, with the option of increasing its stake to more than two-thirds if the company fails to reach its restructuring targets.
In return for the taxpayer bailout, Tepco plans to reduce costs by 3.7tn yen over the next 10 years and cut a 10th of its workforce. It will also need government approval to increase household electricity bills and restart nuclear reactors that pass stress tests introduced in the wake of the disaster.
The plan has already prompted personnel changes amid criticism of Tepco's handling of the disaster and evidence that it played down the risk posed by earthquakes and tsunamis.
The current chairman, Tsunehisa Katsumata, will be replaced by Kazuhiko Shimokobe, a lawyer selected by the bailout fund. Naomi Hirose, a Tepco managing director who is overseeing the firm's response to the accident, has been promoted to president.
"Under the new management, I urge the firm to build a new corporate culture, listen to the victims, to customers and to society, and start actively releasing information," Edano said.
by Staff Writers
Los Angeles (AFP)
A US judge refused Thursday to restrain a US-based environmental group from disrupting the activities of Japanese whalers, allegedly with violence.
Judge Richard Jones denied a request for a preliminary injunction sought by Japanese whalers against the Sea Shepherd Conservation Society, which is based in northwestern state of Washington.
The whalers sought a court order preventing the Sea Shepherd and its founder Paul Watson "from engaging in physical attacks on plaintiffs' vessels in the Southern Ocean," referring to the ocean encircling Antarctica.
Plaintiffs included the Institute of Cetacean Research, Kyodo Senpaku Kaisha, Ltd., Tomoyuki Ogawa ("Captain Ogawa"), and Toshiyuki Miura ("Captain Miura").
"Over the past few years, defendants have engaged in repeated, relentless violent attacks against plaintiffs in the Southern Ocean," read the injunction request, filed in Seattle.
These range "from ramming vessels, attempting to disable plaintiffs' ships by dragging fouling ropes in their path, firing acid-filled glass projectiles at plaintiffs' vessels and their crew and launching incendiary devices against the vessels and crew, exposing them to risk of fire and explosion."
This conduct "endangers the safety of the vessels and the Masters, crew, and researchers on board and is in violation of international and domestic law, let alone any rational standard of human conduct," they said.
In their Seattle court submission, the whalers said they were "entitled to be free from attack by what are essentially self-proclaimed pirates with a base in the state of Washington."
But rejecting their request, the judge said: "The Court hears argument of counsel and makes a tentative ruling denying the motion for preliminary injunction," adding that a full judgment will be issued at a later date.
Last month Japan's Fisheries Agency said anti-whaling activists threw paint and foul smelling acid at a whaling ship in the Antarctic ocean in a fresh bid to halt the annual hunt, officials said.
Two boats belonging to Sea Shepherd approached the Japanese whaling vessel Yushin Maru No. 2 (YS2) and launched 40 bottles containing paint and butyric acid, the agency said.
The Japanese whaling fleet, led by the 720-tonne Yushin Maru, was seen leaving the Japanese port of Shimonoseki on December 6 for the annual hunt, with security measures beefed up after clashes in previous years.
Their mission is officially said to be for "scientific research," with the fleet aiming to catch around 900 minke and fin whales, according to a plan submitted by the government to the International Whaling Commission.
Related Links
Follow the Whaling Debate
**********************************************************************************************************
Cyber Space
By Jeremy Kirk, IDG-News-Service:Sydney-Bureau    May 9, 2012 8:22 am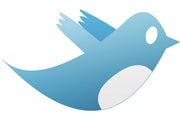 Twitter is contesting a court order requiring it to turn over private data on a user charged with disorderly conduct during the Occupy Wall Street protests in New York last year.
On Monday, the company filed a memorandum in New York's Criminal Court, asserting that users own their content and that it may be unconstitutional to request it without a warrant.
The closely-watched case involves Twitter user Malcolm Harris, who has been charged along with several hundred others for allegedly marching onto the roadway of the Brooklyn Bridge on Oct. 1.
Prosecutors want Harris' tweets between Sept. 15 and Dec. 31, 2011, in order to refute an "anticipated defense" that police led or escorted him onto the bridge's road, according to court documents.
Twitter was served with a subpoena on Jan. 26 ordering it to turn over the information, citing section 2703 of the Stored Communications Act. The Act requires a service provider to disclose certain kinds of electronic communications without a warrant.
Twitter told Harris of the subpoena on Jan. 30, and Harris filed a motion to quash it. A judge denied the motion on April 20, ruling that Twitter's privacy policy and terms of service mandate "that the tweets the defendant posted were not his" and that Harris did not have a "proprietary interest."
Twitter is sticking with Harris. In its memorandum, Twitter said the SCA allows a court to quash an order that causes an "undue burden" on a service provider.
In its arguments, Twitter contended that its terms of service mandate that users retain the rights to their content. It also argued that the SCA has been found to violate the constitutional right against unlawful search and seizure since in some instances it requires the disclosure of information without a search warrant.
The April 20 ruling denying Harris' motion cited a U.S. Supreme Court case in which it was found bank customer records belonged to the bank and were not owned by the customer.
But the court did note that New York courts had not addressed whether a criminal defendant had "standing" to quash a subpoena "issued to a third-party social networking service."
Twitter sought to distinguish itself from banks, arguing that "unlike bank records, the content that Twitter users create and submit to Twitter are clearly a form of electronic communication that, accordingly, implicates First Amendment protections as well as the protections of the SCA."
Ben Lee, Twitter's legal counsel, said in an email statement that the company's terms of service make "absolutely clear" that users own their content. "Our filing with the court reaffirms our steadfast commitment to defending those rights for our users," he said.
The legal fight is being monitored for its potential impacts. Aden Fine, a senior staff attorney with the American Civil Liberties Union, wrote in a blog post that Twitter should be applauded for standing up for Harris since internet companies represent an important line of defense for users' free speech rights.
"This is a big deal," Fine wrote. "Law enforcement agencies — both the federal government and state and city entities — are becoming increasingly aggressive in their attempts to obtain information about what people are doing on the Internet."
Send news tips and comments to jeremy_kirk@idg.com
By Grant Gross, IDG News
T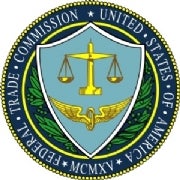 he U.S. Federal Trade Commission is seeking a civil court contempt ruling against the largest third-party billing vendor in the U.S., alleging that it placed more than $70 million in unauthorized charges on telephone bills in violation of a previous court order.
The FTC is seeking to recover $52.6 million from Billing Services Group, but BSG denied the agency's charges, saying the FTC is targeting the wrong company. The FTC is seeking to recover the amount that the agency alleges the company billed consumers and failed to refund, the
agency announced Tuesday
.
The FTC accused BSG of cramming unauthorized charges on nearly 1.2 million telephone lines on behalf of a serial crammer.
Information in an FTC motion against BSG, filed in April in U.S. District Court for the Western District of Texas, comes from a 2010 investigation by the U.S. Federal Bureau of Investigation into Alternate Billing, a Minnesota company that was formerly a BSG client, BSG said in a statement.
BSG defended itself by saying it provides legitimate third-party billing services for telephone customers and vendors. Alternate Billing and related companies were among its customers from 2006 to 2010, the FTC alleged.
The FTC's motion "represents an incomplete and inaccurate representation of the facts and leaps to false conclusions," BSG said in a statement. "Apparently, the FTC's view is that, because BSG settled litigation 13 years ago, BSG is liable for contempt whenever a service provider is able to evade the compliance measures implemented by BSG, regardless of BSG's diligence and good faith. The bottom line is that the FTC is trying to blame BSG for the acts of another party."
No one answered the phone Tuesday afternoon at a phone number associated with Alternate Billing. The FBI investigation into Alternate Billing is ongoing, according to a spokeswoman for the agency.
BSG "cooperated fully" with the FBI investigation into Alternate Billing, BSG said in its statement. "To assert that BSG would have had any unique insight into Alternate Billing's operations that would have led it to suspect cramming is ridiculous," the company said.
The Charges
The FTC alleged that BSG has violated the terms of a 1999 settlement with the agency that prohibits unauthorized billing and billing for vendors that fail to disclose the terms of their services. The charges were for so-called enhanced services, such as voicemail and streaming video, that consumers never authorized, the FTC alleged.
"BSG made it possible for con artists to steal people's hard-earned money by placing charges on phone bills for services they never ordered or used," David Vladeck, director of the FTC's Bureau of Consumer Protection, said in a statement. "Under previous federal court orders, BSG cannot profit from the fraud of others and then deny responsibility for the harm they made possible."
In its contempt motion, the FTC alleged that BSG failed to investigate the highly deceptive marketing for the services or whether consumers even used them. BSG kept billing for these services despite "voluminous" complaints from consumers and even after some major telephone companies refused to do so, the FTC alleged in its motion.
From 2006 through 2010, BSG billed consumers for nine crammed "enhanced services," including three voicemail services, one streaming video service, two identity theft protection services, two directory assistance services, and one job skills training service, the FTC alleged.
BSG billed tens of thousands of consumers for voicemail boxes each month from July 2009 through March 2010, but consumers used only 209 mailboxes during that time, the FTC alleged. BSG also billed more 250,000 consumers for a streaming video service, but only 23 total movies were streamed, some of them by the crammers' employees, the agency alleged.
BSG billed consumers more than $30 million for the voicemail services and more than $12 million for the video service, the FTC alleged.
Grant Gross covers technology and telecom policy in the U.S. government for The IDG News Service. Follow Grant on Twitter at GrantGross. Grant's e-mail address is grant_gross@idg.com.
**********************************************************************************************************
Whistle Blowers
Banking giant HSBC 'a criminal enterprise'
Whistleblower makes damning case in video interview
The global banking giant HSBC is a "criminal" operation, charges a former officer for the company's southern New York region in a video interview with WND.
John Cruz, a former vice president and relationship manager, has turned over to WND more than 1,000 pages of documents, including customer account ledgers for dozens of companies through which, he charges, the financial institution was laundering money each month.
 Cruz told WND that as a relationship manager, it was his responsibility to look up various accounts in the HSBC computer system and visit the account holders in person to offer additional banking products and services.
"I pulled these documents because I thought they were evidence of suspicious activity taking place," Cruz affirmed when presented by WND with various HSBC computer ledgers of customer accounts. "These same documents I brought to bank security and my managers in the bank."
To his surprise, HSBC management and security did not welcome his reports of suspicious activity.
"My managers told me I was crazy and I didn't know what I was talking about," he said. "They told me it was none of my business what goes on in transactions. But that's my job."
WND showed Cruz the HSBC account ledger for a business named United Express, as seen redacted in Exhibit 1 below:
***********************************************************************************************************
Activism
From Coal to Foreclosures, Bank of America Faces Protest at Charlotte Shareholders Meeting
Published on May 9, 2012 by democracynow
DemocracyNow.org – Occupy Wall Street protesters, environmental activists, and struggling homeowners are converging in Charlotte today for a protest outside Bank of America's annual shareholder meeting. The protesters are calling attention to the bank's involvement in the financial crisis, its support for the coal industry and its long record of alleged foreclosure abuses. The rally marks a test run for activism targeting September's Democratic National Convention, which will be held in Charlotte. The city recently enacted broad police powers to stop and search anyone carrying a backpack, purse or briefcase with the intent to conceal anything on a long list of prohibited items, ranging from weapons to markers to bicycle helmets. "Folks are coming to Charlotte to stand their ground against the predatory practices of Bank of America," says Rachel LaForest of the Right to the City Alliance, a national coalition of community groups that is bringing roughly 175 residents to Charlotte who have been evicted by Bank of America. "We're coming to their shareholders meeting and to say: 'This is what your practices have done to our lives.' We're entering into the space to become decision makers and ensure this stops." We're also joined by Rebecca Tarbotton, executive director of Rainforest Action Network, which is calling on Bank of America, the largest financier of the coal industry, to transition its investments out of coal and toward energy efficiency and renewable energy. "Bank of the America is the lead [U.S.] financier of coal — the largest source of greenhouse gas emissions that cause climate change. We're here to say to Bank of America: You need to get out of coal if you're serious about this country transitioning into renewable energy."
For additional reports on this case, or to watch the complete independent, weekday news hour, please visit http://www.democracynow.org.

***********************************************************************************************************
Psy – Ops
  Flashback
I contend that this story is just the tip of the iceberg into the US government's black operations to further the Patriot Act, funding for Homeland Security and the TSA, and to keep intensity up for the so called War on Terror.
Respected lawyer and community leader, Kurt Haskell, has nothing to gain from pointing his finger at the federal government. He witnessed the underwear bomber, Umar Farouk Abdulmutallab, being whisked past security and led onto NorthWest Airlines flight 253, by a well-dressed man with an American accent- all without the passenger's proper visa and passport documentation. What the news piece doesn't mention is that the State Dept did indeed put Mutallab on the plane, at the behest of "an unnamed US intelligence agency." Undersecretary Patrick F. Kennedy (Detroit news article was removed from web!).
This is why we are being groped, molested, and body scanned at the airport by the TSA! Because the government claims the underwear bomber is a real threat! Stand up America- the politicians say our rhetoric is dangerous. Maybe the government itself is terribly dangerous….
These video clips may contain copyrighted material. Such material is made available for educational purposes only. This constitutes a 'fair use' of any such copyrighted material as provided for in Title 17 U.S.C. section 107 of the US Copyright Law.

Scott Shane and Eric Schmitt
The New York Times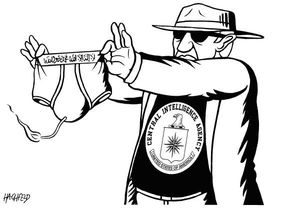 The would-be suicide bomber dispatched by the Yemen branch of Al Qaeda last month to blow up a United States-bound airliner was actually an intelligence agent for Saudi Arabia who infiltrated the terrorist group and volunteered for the suicide mission, American and foreign officials said Tuesday.
In an extraordinary intelligence coup, the double agent left Yemen, traveling by way of the United Arab Emirates, and delivered both the innovative bomb designed for his air attack and critical information on the group's leaders to the C.I.A., Saudi and other foreign intelligence agencies.
After spending weeks at the center of the terrorist network's most dangerous affiliate, Al Qaeda in the Arabian Peninsula, the agent provided critical information that permitted the C.I.A. to direct the drone strike on Sunday that killed Fahd Mohammed Ahmed al-Quso, the group's external operations director and a suspect in the bombing of the American destroyer Cole in Yemen in 2000.
He also handed over the bomb, designed by the group's top explosives expert to be invisible to airport security, to the F.B.I., which is analyzing its properties.
Officials said the agent, whose identity they would not disclose, works for the Saudi intelligence service, which has cooperated closely with the C.I.A. for several years against the terrorist group in Yemen. He operated in Yemen with the full knowledge of the C.I.A., but not under its direct supervision, the officials said.
The agent is now safe in Saudi Arabia, officials said. The bombing plot was kept secret for weeks by the C.I.A. and other agencies because they feared retaliation against the agent and his family.
Officials said Tuesday night that risk has now been "mitigated," evidently by moving both the agent and his relatives to safe locations.
A senior American official said the device was sewn into "custom fit" underwear that would have been very difficult to detect even in a careful pat-down. Unlike the device used in the unsuccessful December 2009 plot to blow up an airliner over Detroit, this bomb could be detonated in two ways, in case one failed, the official said.
The main charge was high-grade military explosive that "undoubtedly would have brought down an aircraft," the official said.
Over the past eight months, American counterterrorism officials monitored with growing alarm a rising number of electronic intercepts and tips from informants that revealed Al Qaeda's branch in Yemen was ramping up plots to attack the United States, possibly with a bomb-laden commercial airliner.
The ominous chatter followed months of political chaos in Yemen during which the Qaeda branch and its militant allies seized effective control over large swaths of the country, giving the terrorist group a broader base from which to plot attacks both against the Yemeni government and the United States.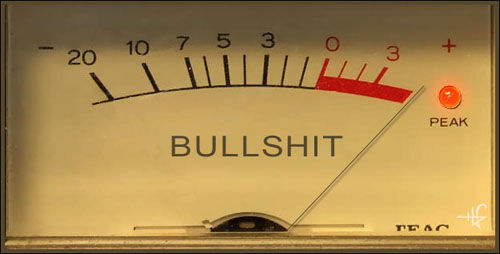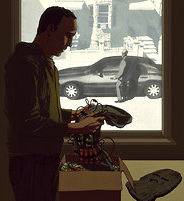 © Clay Rodery
The United States has been narrowly saved from lethal terrorist plots in recent years – or so it has seemed. A would-be suicide bomber was intercepted on his way to the Capitol; a scheme to bomb synagogues and shoot Stinger missiles at military aircraft was developed by men in Newburgh, N.Y.; and a fanciful idea to fly explosive-laden model planes into the Pentagon and the Capitol was hatched in Massachusetts.
But all these dramas were facilitated by the F.B.I., whose undercover agents and informers posed as terrorists offering a dummy missile, fake C-4 explosives, a disarmed suicide vest and rudimentary training. Suspects naïvely played their parts until they were arrested.
When an Oregon college student, Mohamed Osman Mohamud, thought of using a car bomb to attack a festive Christmas-tree lighting ceremony in Portland, the F.B.I. provided a van loaded with six 55-gallon drums of "inert material," harmless blasting caps, a detonator cord and a gallon of diesel fuel to make the van smell flammable. An undercover F.B.I. agent even did the driving, with Mr. Mohamud in the passenger seat. To trigger the bomb the student punched a number into a cellphone and got no boom, only a bust.
This is legal, but is it legitimate? Without the F.B.I., would the culprits commit violence on their own? Is cultivating potential terrorists the best use of the manpower designed to find the real ones? Judging by their official answers, the F.B.I. and the Justice Department are sure of themselves – too sure, perhaps.
Carefully orchestrated sting operations usually hold up in court. Defendants invariably claim entrapment and almost always lose, because the law requires that they show no predisposition to commit the crime, even when induced by government agents. To underscore their predisposition, many suspects are "warned about the seriousness of their plots and given opportunities to back out," said Dean Boyd, a Justice Department spokesman. But not always, recorded conversations show. Sometimes they are coaxed to continue.
Undercover operations, long practiced by the F.B.I., have become a mainstay of counterterrorism, and they have changed in response to the post-9/11 focus on prevention. "Prior to 9/11 it would be very unusual for the F.B.I. to present a crime opportunity that wasn't in the scope of the activities that a person was already involved in," said Mike German of the American Civil Liberties Union, a lawyer and former F.B.I. agent who infiltrated white supremacist groups. An alleged drug dealer would be set up to sell drugs to an undercover agent, an arms trafficker to sell weapons. That still happens routinely, but less so in counterterrorism, and for good reason.
"There isn't a business of terrorism in the United States, thank God," a former federal prosecutor, David Raskin, explained.
"You're not going to be able to go to a street corner and find somebody who's already blown something up," he said. Therefore, the usual goal is not "to find somebody who's already engaged in terrorism but find somebody who would jump at the opportunity if a real terrorist showed up in town."
And that's the gray area. Who is susceptible? Anyone who plays along with the agents, apparently. Once the snare is set, law enforcement sees no choice. "Ignoring such threats is not an option," Mr. Boyd argued, "given the possibility that the suspect could act alone at any time or find someone else willing to help him."
Typically, the stings initially target suspects for pure speech – comments to an informer outside a mosque, angry postings on Web sites, e-mails with radicals overseas – then woo them into relationships with informers, who are often convicted felons working in exchange for leniency, or with F.B.I. agents posing as members of Al Qaeda or other groups.
Some targets have previous involvement in more than idle talk: for example, Waad Ramadan Alwan, an Iraqi in Kentucky, whose fingerprints were found on an unexploded roadside bomb near Bayji, Iraq, and Raja Khan of Chicago, who had sent funds to an Al Qaeda leader in Pakistan.
But others seem ambivalent, incompetent and adrift, like hapless wannabes looking for a cause that the informer or undercover agent skillfully helps them find. Take the Stinger missile defendant James Cromitie, a low-level drug dealer with a criminal record that included no violence or hate crime, despite his rants against Jews. "He was searching for answers within his Islamic faith," said his lawyer, Clinton W. Calhoun III, who has appealed his conviction. "And this informant, I think, twisted that search in a really pretty awful way, sort of misdirected Cromitie in his search and turned him towards violence."
THE informer, Shahed Hussain, had been charged with fraud, but avoided prison and deportation by working undercover in another investigation. He was being paid by the F.B.I. to pose as a wealthy Pakistani with ties to Jaish-e-Mohammed, a terrorist group that Mr. Cromitie apparently had never heard of before they met by chance in the parking lot of a mosque.
"Brother, did you ever try to do anything for the cause of Islam?" Mr. Hussain asked at one point.
"O.K., brother," Mr. Cromitie replied warily, "where you going with this, brother?"
Two days later, the informer told him, "Allah has more work for you to do," and added, "Revelation is going to come in your dreams that you have to do this thing, O.K.?" About 15 minutes later, Mr. Hussain proposed the idea of using missiles, saying he could get them in a container from China. Mr. Cromitie laughed.
Reading hundreds of pages of transcripts of the recorded conversations is like looking at the inkblots of a Rorschach test. Patterns of willingness and hesitation overlap and merge. "I don't want anyone to get hurt," Mr. Cromitie said, and then explained that he meant women and children. "I don't care if it's a whole synagogue of men." It took 11 months of meandering discussion and a promise of $250,000 to lead him, with three co-conspirators he recruited, to plant fake bombs at two Riverdale synagogues.
"Only the government could have made a 'terrorist' out of Mr. Cromitie, whose buffoonery is positively Shakespearean in its scope," said Judge Colleen McMahon, sentencing him to 25 years. She branded it a "fantasy terror operation" but called his attempt "beyond despicable" and rejected his claim of entrapment.
The judge's statement was unusual, but Mr. Cromitie's characteristics were not. His incompetence and ambivalence could be found among other aspiring terrorists whose grandiose plans were nurtured by law enforcement. They included men who wanted to attack fuel lines at Kennedy International Airport; destroy the Sears Tower (now Willis Tower) in Chicago; carry out a suicide bombing near Tampa Bay, Fla., and bomb subways in New York and Washington. Of the 22 most frightening plans for attacks since 9/11 on American soil, 14 were developed in sting operations.
Another New York City subway plot, which recently went to trial, needed no help from government. Nor did a bombing attempt in Times Square, the abortive underwear bombing in a jetliner over Detroit, a planned attack on Fort Dix, N.J., and several smaller efforts. Some threats are real, others less so. In terrorism, it's not easy to tell the difference.
David K. Shipler is the author of Rights at Risk: The Limits of Liberty in Modern America.
***********************************************************************************************************
[In accordance with Title 17 U.S.C. Section 107, this material is distributed without profit, for research and/or educational purposes. This constitutes 'FAIR USE' of any such copyrighted material.]