Politics and Legislation
By Deirdre Walsh
Ignoring a veto threat from the White House, the House passed legislation Thursday designed to protect communications networks from cyberattacks.
The vote was 248-168.
But even as the House bill moves forward, privacy concerns about granting government agencies access to personal information transmitted on the Internet could prove to be a major obstacle to any new cybersecurity law.
House Intelligence Committee Chairman Mike Rogers, R-Michigan and a former FBI agent, said he spent the last year working on the bill because the national security risk to the United States posed by cyberattacks is one, "we are just not prepared to handle."
"We needed to stop the Chinese government from stealing our stuff. We needed to stop the Russians from what they're doing to our networks and people's personal information data and resources," Rogers said on the House floor on Thursday. "We needed to prepare for countries like
Iran and North Korea so that they don't do something catastrophic to our networks here in America and cause us real harm to real people."
The House bill, called the Cyber Intelligence Sharing and Protection Act, was drafted by Rogers and the committee's top Democrat, Maryland Rep. Dutch Ruppersberger.  It sets up a voluntary system for private companies to share information about any threats or attacks on their networks with U.S. national security agencies. It also gives some liability protections to those companies in return for cooperating with the government.
While the Obama administration and many congressional Democrats agree the United States needs to respond to cyberthreats, they and many outside civil liberties advocates say the House bill fails to sufficiently guard personal information.  They worry the new rules allowing Internet companies to share information with the National Security Agency could give unfettered access by the intelligence community to data about any individual surfing the Web or sending e-mail.
In its statement opposing the bill and promising a veto, the administration on Wednesday said, "Cybersecurity and privacy are not mutually exclusive."
In a reference to the George Orwell book that described a society in which government was eavesdropping on its citizens, Rep Hank Johnson, D-Georgia, said during Thursday's debate, "I know it's 2012 but it still feels like 1984 in the House today."
But House Speaker John Boehner, R-Ohio, argued the administration's insistence on specific standards and broader limitations on how much personal information can be shared goes too far.
"The White House believes the government ought to control the Internet; the government ought to set standards and the government ought to take care of everything that's needed for cybersecurity. They're in a camp all by themselves," Boehner said
Agenda 21: Arizona close to passing anti-UN-sustainability bill
By Jim Gold, msnbc.com
Arizona lawmakers appear close to sending to Gov. Jan Brewer a tea party-backed bill that proponents say would stop a United Nations takeover conspiracy but that critics claim could end state and cities' pollution-fighting efforts and even dismantle the state unemployment office.
A final legislative vote is expected Monday on a bill that would outlaw government support of any of the 27 principles contained in the 1992 United Nations Rio Declaration on Environment and Development, also sometimes referred to as Agenda 21.
Senate Bill 1507 was passed by the state Senate last month and received an initial House affirmation Wednesday. It is sponsored by state Sen. Judy Burges, R-Sun City West, who also sponsored a state birther bill that Brewer vetoed last year.
"The bill is designed to protect the rights of Arizona citizens and prevent encroachment on those rights by international institutions," Burges told msnbc.com in an email. "We have three branches of government and when one branch preempts the process through executive orders, the balance of power is lost in the process. It is that simple — no more, no less."
Supreme Court Asks Hard Questions at Oral Arguments Over Arizona's Extreme Immigration Law
The justices signalled that this may not be the end of the fight over SB 1070.
Almost two years to the day after Arizona enacted the notorious immigration law known as SB 1070, the Supreme Court heard arguments in what could be the first of many cases over the validity of the measure. Although most critics of the law have focused on its potential for civil rights violations, the only question before the Justices was whether federal immigration laws "preempt" four provisions of SB 1070 that were blocked by lower courts. While the ultimate fate of those provisions will not be known until a ruling is announced, a few preliminary observations can be made based on the questions posed by the Justices.
To begin with, the government's arguments against Section 2(B)—which requires police to check the immigration status of all persons they stop or arrest if "reasonable suspicion" exists that they are in the country illegally—were met with great skepticism by the Court. The United States had argued that requiring such status checks would disrupt the federal government's focus on noncitizens convicted of serious crimes because it shifts the allocation of resources to non-serious offenders. As Chief Justice Roberts stated, however, simply asking the government whether a particular person is in the country illegally doesn't require the government to initiate removal proceedings against that person.
Lawmakers talk of punting issues to 2013
By Erik Wasson and Bernie Becker – 04/27/12 05:50 AM ET
Lawmakers are growing increasingly anxious about the overstuffed lame-duck session, when they will likely be confronted with a slew of major decisions on taxes and spending.
Democrats and Republicans are now raising the possibility that, with little expected to get done on Capitol Hill before the November election, some or most of those determinations will have to be punted until 2013.
It is impossible to predict what will happen in the lame duck, though more and more people around Washington believe there will be a lot of talk in November and December, and little action. A six-month bill that raises the debt ceiling and basically adheres to current policy has attracted a fair amount of chatter on K Street and in the halls of Congress.
That sort of delay could further undermine how the financial markets and credit-rating agencies view the U.S. government. But leading deal makers in Congress who want to lay the groundwork now for lame-duck deals on taxes and budget cuts are pessimistic they can even get that done.
GOP eyes Iran in shaping defense bill
By Carlo Munoz – 04/26/12 08:30 PM ET
House Republicans are hammering out the details on a spending plan that would open the door to financing weapons systems that could be used in a potential conflict with Iran.
GOP leaders on the House Armed Services Committee plan to incorporate a bill introduced by panel member Rep. Mike Conaway (R-Texas) into their final version of the defense-spending bill for fiscal 2013.
Conaway's bill, brought to the House floor on Tuesday, would authorize and appropriate funding for fiscal 2012 and 2013 "to enhance readiness and U.S. military capabilities" in the Middle East.
"This bill demonstrates to a defiant Iran that the United States will take military action in order to prevent Iran from obtaining a nuclear capability, should economic sanctions and diplomacy fail," according to Conaway's legislation.
The legislation also calls for enhancing the "military capabilities of our Persian Gulf allies" and leveraging those allies into "regional strategic partnerships" to counter any military threats from Iran.
Finally, Conaway's bill states that U.S. policy toward Iran should be geared toward taking "all necessary measures, including military action if required" to prevent Tehran from acquiring a nuclear weapon.
The Texas Republican told The Hill on Thursday that his staff was still working with committee leadership on which elements of his bill will be folded into the defense-spending legislation.
If it's included in the fiscal '13 defense bill, the Conaway language would pave the way for the committee to funnel DOD dollars into weapons and equipment that would be key in waging a military conflict against Iran.
House takes a swing at healthcare law and extends student loan rates
By Pete Kasperowicz – 04/27/12 12:47 PM ET
The House on Friday approved a controversial bill that extends low interest rates on subsidized student loans for another year but pays for that extension by killing a piece of the 2010 healthcare law, which prompted a veto threat from President Obama before the vote.
Members approved the Interest Rate Reduction Act in a 215-195 vote, with 30 Republicans voting against the bill and 13 Democrats supporting it. The end of the vote was confusing, with a few members appearing to switch their votes before the final tally.
The vote is one of the rare cases in which a bill was passed without getting a true majority of the House, which is 218 votes. In this vote, 10 Republicans and 12 Democrats did not vote on the bill.
The final tally was so narrow, due to the 30 Republicans who voted against it, that a decision by the 13 Democrats who favored it could have defeated the bill if they switched votes at the last minute.
Republicans came under some pressure ahead of the vote from conservative groups that said government should stay out of the student loan business. The Club for Growth said Friday morning it would score the legislation, meaning those voting for it would get a black mark from the organization.
Speaker John Boehner (R-Ohio) made the surprise decision to schedule the vote on the bill earlier this week as Obama was in the midst of a tour of college campuses in which he cast Republicans as opposed to extending the reduced interest rates. Young voters were a critical constituency to Obama in 2008, and the president's schedule and rhetoric this week were designed to entrench them firmly in his camp.
Without congressional action, interest rates on federally subsidized Stafford loans would double from 3.4 percent to 6.8 percent in July, and Friday's vote to a degree was intended to shelter Republicans from White House fire.
It also took a shot at Obama's healthcare law by paying for the extension with funds from a preventive care fund set up by the new law.
It was that language that prompted Obama's veto threat, and Democrats railed against it during a floor debate in which they argued it amounted to an attack on the health of women and children.
Just before the final vote, Boehner accused Democrats of picking a fight on an issue that no one disagrees with.
"Why do people insist that we have to have a political fight on something where there is no fight?" he asked. "There is absolutely no fight. People want to politicize it because it's an election year, but my God, do we have to fight about everything?
"And now, we're going to have a fight over women's health," he added. "Give me a break. This is the latest plank in the so-called war on women, entirely created by my colleagues across the aisle for political gain."
Like other Republicans, Boehner noted that Obama himself has proposed cutting the health fund in the past.
"So to accuse us of wanting to gut women's health is absolutely not true," he said. "Ladies and gentlemen, this is beneath us. This is beneath the dignity of this House, and the dignity of the public trust that we enjoy from our constituents."
**********************************************************************************
Economy
The Family Farm Is Being Systematically Wiped Out Of Existence In America
An entire way of life is rapidly dying right in front of our eyes.  The family farm is being systematically wiped out of existence in America, and big agribusiness and the federal government both have blood all over their hands.  According to the U.S. Department of Agriculture, the number of farms in the United States has fallen from about 6.8 million in 1935 to only about 2 million today.  That doesn't mean that there is less farming going on.  U.S. farms are producing more than ever.  But what it does mean is that farming is increasingly becoming dominated by the big boys.  The rules of the game have been tilted in favor of big agribusiness so dramatically that most small farmers find that they simply cannot compete anymore.  Back in 1900, about 39 percent of the U.S. population worked on farms.  At this point, only about 2 percent of all Americans now live on farms.  Big agribusiness, the food processing conglomerates, and big seed companies such as Monsanto completely dominate the industry.  Unless something dramatic is done, the family farm is going to continue to be wiped out of existence.  Unfortunately, it does not look like things are going to turn around any time soon.
The way that the farming industry is structured today, it is simply not economically feasible to operate a small family farm.  According to Farm Aid, every week approximately 330 farmers leave their land for good.
Many old timers are trying to hang on for as long as they can.  A very large percentage of family farmers are in their fifties, sixties or seventies at this point.  Today, only about 6 percent of all farmers are under the age of 35.
Most young people these days are not too eager to choose farming as a career.  A lot of young adults that grew up on family farms have decided that investing hundreds of thousands of dollars in a business that requires you to work 12 hours or more per day most of the year for very meager wages is simply not worth it.
In recent years, many family farmers have been forced to find second jobs in order to support their families.  Many farm families are constantly on the verge of financial ruin.  It is a really tough life for many of them.
Sadly, less than 25 percent of all farms in America bring in gross revenues in excess of $50,000.  The following comes from the EPA website….
Defense firms hold off on spending
By Jeremy Herb and Brandon Conradis – 04/27/12 05:50 AM ET
Lobbying for the top defense contractors remained mostly flat in the first three months of 2012 compared to last year despite the threat of sequestration that could hit the Pentagon budget with an additional $500 billion in across-the-board spending cuts.
Spending on lobbying by 20 of the top defense and aerospace contractors in 2012 decreased a slight 2.4 percent compared to the companies' first-quarter 2011 spending, an analysis of lobbying disclosure records found.
The flatline suggests that many in the defense industry are waiting until after the November election — or even until the next Congress — to make a lobbying push on sequestration, even as leaders in the industry, the Pentagon and Congress all say that the automatic cuts in sequestration should be addressed now.
Sequestration was set into motion in November when the congressional super-committee tasked with finding $1.2 trillion in deficit reduction failed.
Unless Congress acts, defense and non-defense discretionary spending will face a cut of $500 billion over the next 10 years. That cut, which would take effect starting in January 2013, would hit the defense industry especially hard because it's coming on top of a $487 billion reduction that's already been agreed upon.
Most people predict that the issue will not be addressed until a lame-duck session at the end of the year, as the two parties remain deadlocked on taxes and cannot agree on alternative deficit reduction.
"If companies thought that their lobbying efforts could lessen the threat sequestration poses to military spending, they would be lobbying the issue furiously," said Loren Thompson, an analyst at the Lexington Institute who consults with many top defense contractors. "But the political system seems too distracted by the upcoming election to listen to the pleadings of one sector on the subject."
Even if the dollars for lobbying have not increased, the rhetoric has amplified.
The United States Has Plenty Of Oil: 10 Facts About America's Energy Resources That Will Blow Your Mind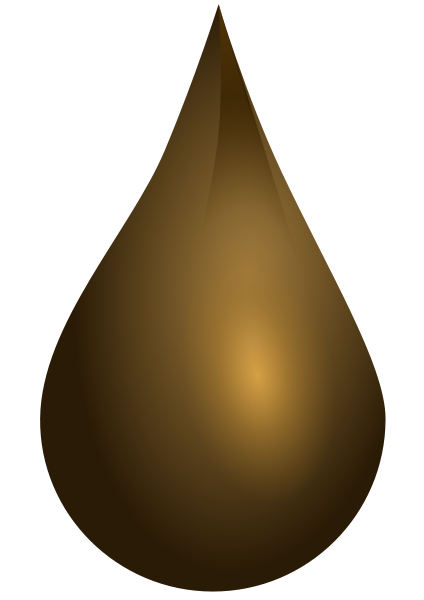 The United States is not running out of oil.  In fact, nobody on the entire globe has more energy resources than the United States does.  The truth is that we are absolutely swimming in oil and natural gas and we have so much coal that we have no idea what to do with it all.  At current consumption rates, America has enough energy resources to completely satisfy all of its needs well into the 22nd century.  If we would just access those resources, we would not have to import a single drop of foreign oil.  But most Americans don't realize that we have plenty of oil.  In fact, our education system has brainwashed most Americans into believing that our energy resources are rapidly being depleted and that we will soon enter a great energy crisis.  We are all constantly told that we must transition to "green energy" before it is too late.  But the reality is that America is an energy rich nation and new discoveries of oil and natural gas deposits are being made all the time.  Shouldn't someone tell the American people the truth about these things?
Sadly, Barack Obama keeps running around the country declaring that there is no way that the United States can supply itself with enough oil.  During one speech a while back, Obama made the following statement….
"With only 2% of the world's oil reserves, we can't just drill our way to lower gas prices"
The funny thing is that what Obama said sounds very similar to something that Jimmy Carter said back in 1977….
"Unless profound changes are made to lower oil consumption, we now believe that early in the 1980s the world will be demanding more oil than it can produce".
How did that prediction work out for Jimmy Carter?
Not too well.
The truth is that Obama is misleading the American people just like Jimmy Carter did.  A recent Investor's Business Daily article explained how Obama is twisting the truth….
But the figure Obama uses — proved oil reserves — vastly under-counts how much oil the U.S. actually contains. In fact, far from being oil-poor, the country is awash in vast quantities — enough to meet all the country's oil needs for hundreds of years.
At current consumption rates, the United States has enough oil to last into the 23rd century without ever importing a single drop of oil from another country.
But only a very small fraction of the American people know this.
So when are we going to start hearing the truth?
The following are 10 facts about America's energy resources that will blow your mind….
***********************************************************************************
Wars and Rumors of War
Congress Wants to Protect East Coast From Missiles Iran Doesn't Have
A 2004 missile defense test. Photo: USAF
House Republicans have come up with a new method of getting revenge on East Coast elites: putting missile interceptors outside their loft apartments.
A key congressional panel is demanding that the Pentagon start work on a missile defense battery on America's East Coast, all to make sure an Iranian missile doesn't wipe out New York, Philly or D.C. in the next three years. But Tehran's longest-range missile can't come anywhere near American shores. And the Defense Department already has a plan in motion to launch missile interceptors from Europe, just in case Iran somehow makes a giant technological leap in the near future.
In its markup of next year's Pentagon budget, the House Armed Services Committee's Strategic Forces panel inserted a provision that "require[s] the Director, Missile Defense Agency to develop a plan for the deployment of an East Coast site to be operational not later than the end of 2015." And to encourage the Missile Defense Agency to get started, the subcommittee authorized an extra $100 million — provided the MDA actually comes up with an East Coast plan.
House Republican aides say the extra interceptors are a must because Iran may be armed with an intercontinental ballistic missile, or ICBM, in just three short years. "By the administration's own estimate, Iran could have an ICBM by 2015. And if they get it by 2015, we've got a defense ready to go," one aide tells Danger Room.
***********************************************************************************
Articles of Interest
TSA screeners allegedly let drug-filled luggage through LAX for cash
Four current and former Transportation Security Administration screeners have been arrested and face charges of taking bribes and looking the other way while suitcases filled with cocaine, methamphetamine or marijuana passed through X-ray machines at Los Angeles International Airport, federal authorities announced Wednesday.
The TSA screeners, who were arrested Tuesday night and Wednesday morning, allegedly received up to $2,400 in cash bribes in exchange for allowing large drug shipments to pass through checkpoints in what the U.S. attorney in Los Angeles called a "significant breakdown" of security.
In addition to the two current and two former screeners, prosecutors also indicted two alleged drug couriers and a third who allegedly tried to smuggle 11 pounds of cocaine but was nabbed when he went through the wrong security checkpoint.
The TSA employees "placed greed above the nation's security needs," Andre Birotte Jr., U.S. attorney for the Central District of California, said in a statement.
Tracked, Detained at Gunpoint? 3 Americans Assaulted By Our Surveillance State
A career government intelligence official, a filmmaker and a hacker have all been targeted by the state, despite not having been charged with a crime.
April 26, 2012  |
Three targeted Americans: A career government intelligence official, a filmmaker and a hacker. None of these U.S. citizens was charged with a crime, but they have been tracked, surveilled, detained—sometimes at gunpoint—and interrogated, with no access to a lawyer. Each remains resolute in standing up to the increasing government crackdown on dissent.
The intelligence official: William Binney worked for almost 40 years at the secretive National Security Agency (NSA), the U.S. spy agency that dwarfs the CIA. As technical director of the NSA's World Geopolitical and Military Analysis Reporting Group, Binney told me, he was tasked to "see how we could solve collection, analysis and reporting on military and geopolitical issues all around the world, every country in the world." Throughout the 1990s, the NSA developed a massive eavesdropping system code-named ThinThread, which, Binney says, maintained crucial protections on the privacy of U.S. citizens demanded by the U.S. Constitution. He recalled, "After 9/11, all the wraps came off for NSA," as massive domestic spying became the norm. He resigned on Oct. 31, 2001.
Along with several other NSA officials, Binney reported his concerns to Congress and to the Department of Defense. Then, in 2007, as then-Attorney General Alberto Gonzales was being questioned on Capitol Hill about the very domestic spying to which Binney objected, a dozen FBI agents charged into his house, guns drawn. They forced aside his son and found Binney, a diabetic amputee, in the shower. They pointed their guns at his head, then led him to his back porch and interrogated him.
The UN Plan For Running The World: Global Carbon Taxes, Global Safety Nets And A One World Green Economy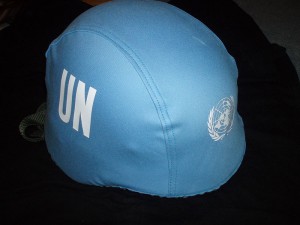 Did you know that the UN has a plan for running the world and it is right out in the open?  It is called "sustainable development", but it is far more comprehensive than it sounds.  The truth is that the UN plan for running the world would dramatically alter nearly all forms of human activity.  A 204 page report on "sustainable development" entitled "Working Towards a Balanced and Inclusive Green Economy, A United Nations System-Wide Perspective" has been published in advance of the upcoming Rio + 20 United Nations Conference on Sustainable Development in Rio de Janeiro.  You can read the full report right here.  It envisions a vast system of global carbon taxes, massive global safety nets and the implementation of a one world green economy.  Many of those that are pushing "sustainable development" on a global level believe that they are doing it for the good of the planet.  In fact, the 204 page report mentioned above even says that the transition "to a green economy requires a fundamental shift in the way we think and act" but that it will be worth it in the end.  What people need to understand is that throughout modern history tyranny has almost always been initially introduced by people that believed that they had "good intentions".  No matter how much friendly language the UN uses in their reports, the truth is that what they are promoting is an insidious agenda of absolute tyranny on a global scale.
The upcoming Rio + 20 United Nations Conference on Sustainable Development in Rio de Janeiro comes 20 years after the original 1992 UN Earth Summit that adopted "Agenda 21".  This new summit will be about renewing that commitment to "sustainable development" and moving that agenda forward.
A lot of people out there will not be alarmed by any of this because they know that the UN does not have the power to impose any of their goals on them right now.  But that is not the game that the UN is playing.
The UN is not playing a short-term political game.  The UN is ready to play their game for decades if necessary.  They will just keep coming back with conference after conference and treaty after treaty until they get what they want.
At the moment, the United Nations is operating as something of a "soft global government".  The UN does not have the power to coerce nations to do their bidding yet, so they rely mostly on cooperation.  The UN will "take what they can get" right now, and they know that someday they will eventually have the power to turn their recommendations into mandates.
One of the things that the UN would love to implement is a global carbon tax scheme.  The power to tax is the power to control, and if the UN is ever given the power to tax the entire globe they will at that point become much more than a "soft global government".
Right now, the UN is proposing a global carbon tax scheme that would come to as much as 0.6 percent of GDP for participating nations.  The following comes directly from the report….
If, for example, industrialized countries were to use carbon taxes or auctioned emissions permits to reach the GHG emission targets they pledged in the Cancun Agreements, they could raise as much as 0.6 per cent of their GDP or about US $250 billion in revenues per year by 2020 (OECD 2012). In addition, other forms of carbon finance, PES, green stimulus funds, micro-finance, social responsibility investment funds, green bonds and other local financial innovations have emerged in recent years and can open up the space for large-scale green financing. To further scale up the financing for a green economy, public-private innovative financing mechanisms are needed to tap institutional investors' capital.
The report also envisions the transfer of trillions of dollars a year from wealthy countries to poorer countries.  The UN feels that this is necessary for a couple of reasons.
First of all, the UN says that developing nations do not have the resources to pay for the "green infrastructure" that is needed to participate in the new green economy and therefore wealthier nations should pay for it.
Secondly, the UN believes that massive global wealth distribution is needed in order to bring about global "equity".
Does that sound like radical socialism to you?
It should.
The UN report also speaks of a "social protection floor".  So now instead of just supporting tens of millions of Americans that are relying on "the safety net", U.S. taxpayers will also be expected to contribute to a global safety net that hundreds of millions of people could end up relying on.
************************************************************************************
[In accordance with Title 17 U.S.C. Section 107, this material is distributed without profit, for research and/or educational purposes. This constitutes 'FAIR USE' of any such copyrighted material.]