Earthquakes
| | | | | | | | | |
| --- | --- | --- | --- | --- | --- | --- | --- | --- |
| Date/Time (UTC) | Magnitude | Area | Country | State/Prov./Gov. | Location | Risk | Source | Details |
| | | | | | | | | | | |
| --- | --- | --- | --- | --- | --- | --- | --- | --- | --- | --- |
| 04.05.2012 23:50:34 | 4.4 | Middle-East | Iran | | Darreh Kavoli | | | | EMSC | |
| 04.05.2012 23:50:55 | 2.8 | Europe | France | | Sainte-Anne | | | | EMSC | |
| 04.05.2012 23:51:16 | 3.1 | Europe | Greece | | Kamaria | | | | EMSC | |
| | | | | | | | | | | |
| | | | | | | | | | | |
| 04.05.2012 22:30:37 | 2.3 | North America | United States | Hawaii | 'Ainapö | | | | USGS-RSOE | |
| 04.05.2012 22:55:35 | 4.4 | Asia | India | State of Assam | Nahorkatiya | | | | USGS-RSOE | |
| 04.05.2012 23:51:37 | 4.4 | Asia | India | | Nahorkatiya | | | | EMSC | |
| 04.05.2012 22:50:31 | 2.5 | Asia | Turkey | | Alakoy | | | | EMSC | |
| 04.05.2012 21:45:33 | 2.8 | Europe | Greece | | Ayios Miron | | | | EMSC | |
| 04.05.2012 21:45:55 | 2.1 | Europe | Poland | | Gorzyce | | | | EMSC | |
| 04.05.2012 22:00:39 | 4.2 | Middle America | Guatemala | Departamento de Suchitepequez | San Francisco | | | | USGS-RSOE | |
| 04.05.2012 22:50:52 | 4.2 | Middle-America | Guatemala | | San Francisco | | | | EMSC | |
| 04.05.2012 21:46:17 | 2.5 | Asia | Turkey | | Akcaoren | | | | EMSC | |
| 04.05.2012 20:55:53 | 2.2 | North America | United States | Nevada | Schurz | | | | USGS-RSOE | |
| 04.05.2012 22:51:14 | 2.0 | Asia | Turkey | | Yagmurlar | | | | EMSC | |
| 04.05.2012 21:46:39 | 2.5 | Asia | Turkey | | Yagmurlar | | | | EMSC | |
| 04.05.2012 20:15:44 | 2.4 | North America | United States | California | Lakehead | | | | USGS-RSOE | |
| 04.05.2012 20:16:06 | 2.8 | Middle America | Mexico | Estado de Baja California | El Centinela | | | | USGS-RSOE | |
| 04.05.2012 20:45:33 | 2.3 | Europe | Italy | | Anacapri | | | | EMSC | |
| 04.05.2012 21:47:00 | 4.8 | Pacific Ocean – East | Tonga | | Haatua | | | | EMSC | |
| 04.05.2012 21:20:43 | 4.9 | Pacific Ocean | Tonga | | Haatua | | | | USGS-RSOE | |
| 04.05.2012 21:47:19 | 2.4 | Asia | Turkey | | Rahimler | | | | EMSC | |
| 04.05.2012 19:55:56 | 3.0 | North America | United States | Alaska | Ugashik | | | | USGS-RSOE | |
| 04.05.2012 21:49:09 | 3.0 | North America | United States | Alaska | Ugashik | | | | USGS-RSOE | |
| 04.05.2012 20:45:54 | 2.4 | Europe | Greece | | Agia Marina | | | | EMSC | |
| 04.05.2012 21:47:39 | 2.3 | Asia | Turkey | | Inlice | | | | EMSC | |
| 04.05.2012 21:47:59 | 2.4 | Asia | Turkey | | Adatepe Koyu | | | | EMSC | |
| 04.05.2012 20:20:37 | 3.8 | Caribbean | U.S. Virgin Islands | | Hams Bay | | | | USGS-RSOE | |
| 04.05.2012 19:45:31 | 2.8 | Europe | Greece | | Dhariza | | | | EMSC | |
| 04.05.2012 19:45:50 | 2.5 | Asia | Turkey | | Kahya | | | | EMSC | |
| 04.05.2012 18:43:14 | 5.0 | Indonesian archipelago | Indonesia | | Simatorkis | | | | USGS-RSOE | |
| 04.05.2012 18:40:35 | 5.1 | Indonesian Archipelago | Indonesia | | Simatorkis | | | | EMSC | |
| 04.05.2012 18:40:55 | 3.7 | Middle-East | Iran | | Nastanj | | | | EMSC | |
| 04.05.2012 21:48:22 | 2.3 | Asia | Turkey | | Yagmurlar | | | | EMSC | |
| 04.05.2012 18:41:16 | 2.2 | Asia | Turkey | | Yagmurlar | | | | EMSC | |
| 04.05.2012 18:41:37 | 2.3 | Asia | Turkey | | Yagmurlar | | | | EMSC | |
| 04.05.2012 18:41:57 | 2.7 | Asia | Turkey | | Taslik | | | | EMSC | |
| 04.05.2012 18:42:20 | 2.6 | Asia | Turkey | | Baskonak | | | | EMSC | |
| 04.05.2012 17:40:33 | 3.0 | Asia | Turkey | | Rahimler | | | | EMSC | |
| 04.05.2012 17:40:54 | 3.0 | Asia | Turkey | | Rahimler | | | | EMSC | |
| 04.05.2012 17:41:14 | 2.2 | Asia | Turkey | | Degirmendere | | | | EMSC | |
| 04.05.2012 17:41:34 | 2.0 | Asia | Turkey | | Saphane | | | | EMSC | |
| 04.05.2012 17:41:54 | 2.5 | Asia | Turkey | | Degirmendere | | | | EMSC | |
| 04.05.2012 17:42:16 | 2.5 | Asia | Turkey | | Ismetpasa | | | | EMSC | |
| 04.05.2012 16:35:34 | 2.4 | Asia | Turkey | | Kamis | | | | EMSC | |
| 04.05.2012 15:50:46 | 2.2 | North America | United States | California | Lonoak | | | | USGS-RSOE | |
| 04.05.2012 18:42:40 | 2.1 | Europe | Greece | | Galaniana | | | | EMSC | |
| 04.05.2012 15:35:29 | 3.2 | Europe | Serbia | | Gare | | | | EMSC | |
| 04.05.2012 15:30:43 | 2.8 | North America | United States | Alaska | McKinley Park | | | | USGS-RSOE | |
| 04.05.2012 15:35:51 | 2.7 | Asia | Turkey | | Ismetpasa | | | | EMSC | |
| 04.05.2012 15:36:17 | 2.9 | Asia | Turkey | | Rahimler | | | | EMSC | |
| 04.05.2012 15:36:37 | 2.3 | Asia | Turkey | | Ismetpasa | | | | EMSC | |
| 04.05.2012 15:36:59 | 2.5 | Asia | Turkey | | Ulaslar | | | | EMSC | |
| 04.05.2012 14:00:31 | 2.7 | North America | United States | California | Black Oaks | | | | USGS-RSOE | |
| 04.05.2012 14:35:32 | 3.0 | Asia | Turkey | | Erbagi | | | | EMSC | |
| 04.05.2012 15:37:19 | 4.7 | North-America | Canada | | Port Alice | | | | EMSC | |
| 04.05.2012 17:01:00 | 4.7 | North America | Canada | British Columbia | Port Hardy | | | | USGS-RSOE | |
| 04.05.2012 13:35:28 | 3.1 | Asia | Turkey | | Sogut | | | | EMSC | |
| 04.05.2012 13:35:48 | 2.9 | Europe | Romania | | Ungureni | | | | EMSC | |
| 04.05.2012 13:36:11 | 3.1 | Asia | Turkey | | Saphane | | | | EMSC | |
| 04.05.2012 21:10:36 | 2.0 | North America | United States | California | Mountain Center | | | | USGS-RSOE | |
| 04.05.2012 12:30:28 | 3.1 | Europe | Macedonia | | Vesala | | | | EMSC | |
| 04.05.2012 13:36:32 | 2.2 | Asia | Turkey | | Karacaviran | | | | EMSC | |
| 04.05.2012 12:20:47 | 2.0 | North America | United States | Alaska | Shirleyville | | | | USGS-RSOE | |
| 04.05.2012 12:45:56 | 2.9 | Caribbean | Puerto Rico | | Corcega | | | | USGS-RSOE | |
| 04.05.2012 12:31:14 | 2.6 | Europe | Greece | | Anthoupolis | | | | EMSC | |
| 04.05.2012 12:31:34 | 2.3 | Asia | Turkey | | Baskonak | | | | EMSC | |
| 04.05.2012 12:31:56 | 2.0 | Asia | Turkey | | Rahimler | | | | EMSC | |
| 04.05.2012 12:32:38 | 2.6 | Europe | Greece | | Sara Kato Lakka | | | | EMSC | |
| 04.05.2012 11:30:34 | 2.7 | Asia | Turkey | | Baskonak | | | | EMSC | |
| 04.05.2012 11:30:55 | 2.0 | Asia | Turkey | | Tuncbilek | | | | EMSC | |
| 04.05.2012 11:31:16 | 2.5 | Asia | Turkey | | Ismetpasa | | | | EMSC | |
| 04.05.2012 11:31:37 | 2.9 | Asia | Turkey | | Demirciler | | | | EMSC | |
| 04.05.2012 11:32:21 | 3.5 | Asia | Turkey | | Hazine | | | | EMSC | |
| 04.05.2012 10:30:56 | 4.9 | Indonesian Archipelago | Indonesia | | Trana | | | | EMSC | |
| 04.05.2012 09:55:36 | 2.4 | North America | United States | Hawaii | Mähukona | | | | USGS-RSOE | |
| 04.05.2012 10:31:33 | 2.1 | Asia | Turkey | | Degirmendere | | | | EMSC | |
| 04.05.2012 10:31:52 | 2.5 | Asia | Turkey | | Yenikoy | | | | EMSC | |
| 04.05.2012 10:32:15 | 2.7 | Asia | Turkey | | Kesmetas | | | | EMSC | |
| 04.05.2012 10:32:36 | 2.1 | Europe | Italy | | Ca d'Amici | | | | EMSC | |
| 04.05.2012 19:20:46 | 2.4 | North America | United States | Alaska | Happy Valley | | | | USGS-RSOE | |
| 04.05.2012 10:45:36 | 4.0 | Middle America | Mexico | Guerrero | Loma Romero | | | | USGS-RSOE | |
| 04.05.2012 11:32:42 | 4.0 | Middle-America | Mexico | | Loma Romero | | | | EMSC | |
| 04.05.2012 10:32:56 | 2.7 | Asia | Turkey | | Saphane | | | | EMSC | |
| 04.05.2012 10:15:42 | 4.5 | Indonesian archipelago | Papua New Guinea | | Ora | | | | USGS-RSOE | |
| 04.05.2012 10:33:16 | 4.5 | Indonesian Archipelago | Papua New Guinea | | Ora | | | | EMSC | |
| 04.05.2012 21:40:34 | 2.4 | Middle America | Mexico | Estado de Baja California | Canon de Guadalupe | | | | USGS-RSOE | |
| 04.05.2012 19:46:52 | 2.2 | North America | United States | Alaska | Iniskin | | | | USGS-RSOE | |
| 04.05.2012 10:33:37 | 3.1 | Europe | Cyprus | | Katalynata ton Plakoton | | | | EMSC | |
**********************************************************************************************************
Extreme Temperatures/ Weather
SAN FRANCISCO BAY AREA
POINT ST GEORGE TO POINT ARENA
POINT ARENA TO POINT CONCEPTION
EUREKA CA
LOS ANGELES/OXNARD CA
MEDFORD, OR
ANCHORAGE ALASKA
FIRE WEATHER MESSAGE
EL PASO TX/SANTA TERESA NM
GRAND JUNCTION CO
DENVER CO
***********************************************************************************************************
Storms, Flooding
RAPID CITY SD
DES MOINES IA
PADUCAH KY
PADUCAH KY
NORMAN OK
ST LOUIS MO
SALT LAKE CITY UT
CHARLESTON WV
LOUISVILLE KY
OMAHA/VALLEY NEBRASKA
CHARLESTON WV
WILMINGTON OH
JACKSON KY
SAN JUAN PR
QUAD CITIES IA IL
CLEVELAND OH
MILWAUKEE/SULLIVAN WI
SPRINGFIELD MO
KANSAS CITY/PLEASANT HILL MO
GAYLORD MI
SPOKANE, WA
BOISE ID
INDIANAPOLIS IN
************************************************************************************************************
Radiation
Japan closes last reactor, 'energy crisis looms'
Published on May 4, 2012 by RussiaToday
Japan is set to turn off its last working reactor this weekend, leaving one of the world's largest industrial nations without a source of nuclear energy for the first time in almost 50 years. The government has bowed to public pressure following last year's disaster at the Fukushima power plant after the catastrophic earthquake and tsunami. For more on the impact of the shut-down, RT talks to James Corbett, editor of The Corbett Report.

Japan shuts last of nuclear reactors
Published on May 5, 2012 by AlJazeeraEnglish
Japan has begun the shutdown process for its last nuclear reactor, making it nuclear energy free for the first time in more than 40 years.
All 54 reactors have been temporarily shut down for safety checks, but are subject to public approval before they are restarted.
In Tokyo, hundreds of people have rallied to demand that all of the plants remain permanently closed. They say that last year's Fukushima nuclear meltdown, which came after the country was hit by a devastating earthquake and tsunami, showed that the risks are simply too high.
Before the disaster, nuclear power supplied a third of Japan's electricity.
Al Jazeera's Mike Firn, reporting from a nuclear plant at Oi, takes a closer look at the debate on nuclear power.
************************************************************************************************************
Solar Activity
2MIN News May4: Supermoon, Quakes, Solar Activity
Published on May 4, 2012 by Suspicious0bservers
************************************************************************************************************
Epidemics/Diseases
Washington state facing major whooping cough epidemic
1,132 confirmed cases reported year to date have already surpassed 2011 total
By Laura Myers
SEATTLE — Public health officials in Washington state have confirmed more than 1,100 cases of whooping cough so far this year in what is on track to become the worst epidemic of the disease to hit the state in seven decades.
No deaths have been reported from this year's outbreak, but 20 infants have been hospitalized with the bacterial infection, which poses a special risk to young children, said Tim Church, a spokesman for the state Health Department.
Gov. Christine Gregoire made state emergency funds available on Thursday to help increase vaccinations against the disease and announced federal approval to redirect some funds to buy 27,000 more doses of vaccine for uninsured adults.
Whooping cough
, also known as pertussis, causes severe, uncontrollable coughing. Worldwide, it infects between 30 million and 50 million people a year and kills about 300,000 — mostly children in the developing world.
In the United States, most children are immunized against whooping cough with a vaccine that is given as a series of shots starting at the age of two months.
Outbreaks in the United States tend to run in cycles, but Church said the latest wave of cases in Washington state was running well above typical peak years in the past, when 500 to 600 cases might be reported for an entire year.
By Laura Zuckerman
SALMON, Idaho
(Reuters) – Whooping cough took the life of a 9-week-old girl from Idaho this week, the first death from an outbreak of the highly contagious respiratory disease that has hit Idaho, Washington state and Montana, health officials said on Friday.
Few details were available about the infant, who was treated for whooping cough at a hospital in Pocatello, Idaho, before being flown on Wednesday to a medical center in Salt Lake City, where she later died, hospital and state health officials said.
Washington state has seen 1,132 confirmed cases so far this year, up from 961 for all of 2011. Montana has also seen an alarming rise, with 99 cases so far this year, or about double the number recorded during the same period last year.
In Idaho, 31 cases have been reported since January. The state, where the per-capita occurrence has usually risen higher than the national average since 1987, recorded its last infant death from whooping cough in 2009.
The disease, also known as pertussis, causes severe coughing attacks and is especially dangerous for infants who are younger than a year old and have yet to complete the full cycle of vaccinations against the ailment.
Worldwide, it infects 30 million to 50 million people a year and kills about 300,000 – mostly children in the developing world.
The death in Idaho and the spike in whooping cough cases elsewhere have led health officials to renew a call for the vaccination of children, and boosters for adults who are in contact with babies and young children.
"When you have something as tragic as the death of an infant, it underscores the fact that there are really nasty, severe illnesses that vaccines can prevent," said Emily Simnitt, spokeswoman with the Idaho Department of Health and Welfare.
Idaho and Washington are among 20 states that grant so-called philosophical exemptions to vaccination.
In Ravalli County in western Montana, the number of school-age children who have gained exemptions on religious or medical grounds from vaccinations caused health officials there to request 115 students stay home for three weeks – a period slated to end May 13 – to avoid contracting whooping cough.
Historically, Idaho and other Western states have had lower immunization rates for children ages 19 to 35 months. But disease experts said there was no definitive link between those rates and outbreaks of preventable illnesses.
(Editing by Edith Honan and Peter Cooney)
By KOMO Staff & news services
SEATTLE (AP) – The state Health Department and Washington Sen. Maria Cantwell are asking the Centers for Disease Control and Prevention to help battle the whooping cough epidemic in Washington.
Health Secretary Mary Selecky is asking the CDC to send a special team of investigators and epidemiologist.
Selecky briefed Cantwell about the situation Friday at a state lab in Shoreline.
Selecky declared on April 3 that pertussis was an epidemic in the state. More than 1,100 cases have been reported this year – 10 times the number at this time last year.
"It just got a hold of us and it's staying here," she said. "We're at a tough point. Our folks are getting tired, and we need to look at this disease in a very different way so we're asking the centers for Disease Control to send us some experts."
Cantwell has asked the CDC to step in right away.
"We're hoping that kind of expertise can come in, look at the data and information about what's going on in Washington state and help us nip this more in the bud," she said.
Gov. Chris Gregoire announced Thursday the state is putting $90,000 into a public awareness campaign and diverting some federal money to pay for 27,000 doses of vaccine.
Adults are urged to get the shot to prevent spreading the disease to infants.
The first wave of the CDC's Epidemic Aid Team would be a three-person investigative unit.
http://www.komonews.com/news/local/Sen-Cantwell-asking-for-CDC-help-in-whooping-cough-epidemic-150243055.html?embed
(Credit: iStockphoto)
(CBS/AP) SAN FRANCISCO – A researcher at an infectious diseases laboratory in San Francisco has died of a rare bacteria strain, California health officials said, raising fears the man's friends and fellow researchers may too have been infected.
The 25-year-old man who worked at the San Francisco Veterans Affairs Medical Center, who has not been named, died over the weekend shortly after asking friends to take him to a hospital, the San Jose Mercury News reported Wednesday.
California Occupational Safety and Health Administration spokesman Peter Melton told the paper that the man had been handling a bacteria linked to bloodstream infections at the VA Hospital's Northern California Institute for Research and Education.
Cal-OSHA was investigating the death and trying to determine if the lab followed safety protocol.
Harry Lampiris, chief of the VA Hospital's infectious diseases division, said workers at the facility are expected to wear gloves, gowns and work behind a protective "safety cabinet," or hood, while isolating the bacteria.
"His co-workers felt he was highly competent and that he was adequately supervised to do the level of work," Lampiris said.
According to the Mercury News, a state laboratory confirmed the worker was infected with the rare Neisseria meningitidis bacterial strain he had been working with for months before his death.
The bacterial strain causes septicemia and meningitis, officials said. Septicemia is an inflammation of the bloodstream that causes bleeding into the skin and organs and is believed to be the cause of the man's death. It can be spread by sneezing, coughing or kissing. Meningitis is a bacterial infection of the membranes surrounding the brain and spinal cord, that can result in brain damage and death without immediate treatment.
"He left the lab around 5 p.m." Friday, said Lampiris said. "He had no symptoms at all." The man reportedly told his girlfriend two hours later that he felt sick with a headache, fever and chills. By Saturday morning his symptoms worsened with a rash and he asked to be taken to the hospital, but fell unconscious in the car and had no pulse on arrival. He died later that morning.
Meanwhile, the San Francisco Department of Public Health was trying to locate everyone who had close contact with the researcher during the time he was infected, said spokeswoman Eileen Shields.
Friends and people who worked with man, as well as about 60 health workers involved in his treatment, were being given antibiotics, Shields said.
The CDC is also helping state and local officials with their investigation.
Centers for Disease Control spokeswoman Alison Patti wrote in an email to the San Jose Mercury news, "We're not certain how this death happened, but hopefully the investigation will turn up some answers to help prevent it from ever happening again."
*************************************************************************************************************
Space
  Earth approaching objects (objects that are known in the next 30 days)
Object Name
Apporach Date
Left
AU Distance
LD Distance
Estimated Diameter*
Relative Velocity
| | | | | | | | |
| --- | --- | --- | --- | --- | --- | --- | --- |
| (2011 JN5) | 05th May 2012 | 0 day(s) | 0.1107 | 43.1 | 25 m – 55 m | 17.81 km/s | 64116 km/h |
1 AU = ~150 million kilometers,1 LD = Lunar Distance = ~384,000 kilometers
Source: NASA-NEO
Amy Shira Teitel
Discovery News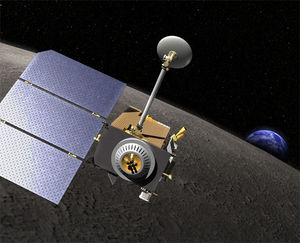 We often think of the moon as a geologically dead fixture in our sky. That isn't a bad thing; scientists have long looked at the moon as a perfectly preserved slice of our solar system's history.
But new images returned from NASA's Lunar Reconnaissance Orbiter suggest that our natural satellite isn't dead at all. It's actually pretty active, having both shrank and grown fairly recently in its history.
The first evidence of an active moon came in 2010 when LRO's camera returned high-resolution pictures of landforms called lobate scarps. Previously found only in the equatorial regions in images from Apollo missions 15, 16 and 17, these lobe-shaped cliffs have now been found scattered across the lunar surface.
Less than 10 meters high and several kilometers long, lobate scarps form along thrust faults — inclined fractures where blocks of a body's crust rise vertically. It's likely they formed when the moon's interior cooled and the rock contracted to force slices upward. These are common on the geologically active Earth, but finding them on the moon was a shock.
What's more, lunar scarps are fairly young; many have sliced ancient impact craters. As the moon's core has continued to cool in the relatively recent past, the crust has buckled under compression. It's sort of like an apple. As the fruit dehydrates, the skin buckles and forms around the shrinking core.
Based on the sizes of the scarps, scientists estimate the distance between the center of the moon and its surface shrank about 300 feet in the process. It's a very different moon than the dead one scientists have long imagined.
Now add features called graben to the picture. Graben are linear valleys typically much longer than they are wide, and finding these features on the moon was a total shock to mission scientists. They formed, like the lobate scarps, when the moon cooled. But instead of forming when the moon's crust buckled, they formed when the crust was stretched, broken and dropped down between two bounding faults. In short, it's growing.
Around the same time the moon was shrinking around its cooling core, forces in some places were acting to pull it apart. It's like a game of tectonic tug-of-war being played on the supposedly inert lunar surface. Taken together, these discoveries paint a very different picture of our moon, and it all relates to the moon's evolution, how it formed and how it lost its heat.
Most terrestrial planets in our solar system were so hot when they first formed that they completely melted. This put them in a general state of contraction — the inside stayed hot while the outer layer cooled.
The mix of scarps and graben found on the moon suggest that our satellite never completely melted in its earliest stages of formation. Instead, only the outer portion melted, covering the surface with an expansive layer of molten rock called a magma ocean. The balance of stresses acting on that early moon creates the right conditions for the somewhat contradictory surface features we see today.
These graben add to the evidence of recent geologic activity on the moon. Scientists think these features are only about 50 million years old, compared with the moon's 4.5 billion-year life.
Our moon is shrinking in some places, growing in others, but worth further exploration everywhere.
*************************************************************************************************************
Articles of Interest
GILLETTE, Wyo. — An explosion at a coal mine northeast Wyoming was big enough to register on seismographs on the scale of a small earthquake.
Some people in Gillette reported feeling the ground shake from 16 miles away.
The U.S. Geological Survey recorded the blast at 11:11 a.m. Tuesday. The blast registered as large as a magnitude 4.5 earthquake but had the signature of a human-caused explosion.
The Gillette News-Record reports using explosives is a routine part of remove dirt and soil at the coal mines where the blast occurred southeast of Gillette.
The explosion happened in the area of Cloud Peak Energy's Cordero Rojo mine.
Mine explosions that register with such force are rare. Sheriff's officials said they had not heard of any emergency at the mines.
___
Information from: The Gillette (Wyo.) News Record, http://www.gillettenewsrecord.com
Every second, lightning flashes some 50 times on Earth. Together these discharges coalesce and get stronger, creating electromagnetic waves circling around Earth, to create a beating pulse between the ground and the lower ionosphere, about 60 miles up in the atmosphere.
This electromagnetic signature, known as Schumann Resonance, had only been observed from Earth's surface until, in 2011, scientists discovered they could also detect it using NASA's Vector Electric Field Instrument (VEFI) aboard the U.S. Air Force's Communications/Navigation Outage Forecast System (C/NOFS) satellite.
In a paper published on May 1 in The Astrophysical Journal, researchers describe how this new technique could be used to study other planets in the solar system as well, and even shed light on how the solar system formed.
"The frequency of Schumann Resonance depends not only on the size of the planet but on what kinds of atoms and molecules exist in the atmosphere because they change the electrical conductivity," says Fernando Simoes, the first author on this paper and a space scientist at NASA's Goddard Space Flight Center in Greenbelt, Md. "So we could use this technique remotely, say from about 600 miles above a planet's surface, to look at how much water, methane and ammonia is there."
Water, methane and ammonia are collectively referred to as "volatiles" and the fact that there are different amounts on different planets is a tantalizing clue to the way the planets formed.
Determining the composition of a planet's atmosphere can be done with a handful of other techniques — techniques that are quite accurate, but can only measure specific regions. By looking at the Schumann Resonance, however, one can get information about the global density of, say, water around the entire planet. Simoes and his colleagues believe that combining this technique with other instruments on a spacecraft's visit to a planet could provide a more accurate inventory of the planet's atmosphere.
"And if we can get a better sense of the abundance of these kinds of atoms in the outer planets," says Simoes, "We would know more about the abundance in the original nebula from which the solar system evolved."
Accurate descriptions of planetary atmospheres might also help shed light on how the evolution of the solar system left the outer planets with a high percentage of volatiles, but not the inner planets.
Detecting Schumann Resonance from above still requires the instruments to be fairly close to the planet, so this technique couldn't be used to investigate from afar the atmospheres of planets outside our solar system. Instead, scientists imagine something much more dramatic. After a spacecraft is finished observing a planet, it could continue to detect Schumann resonance as it begins its death dive into the atmosphere. During the process of self-destruction, the spacecraft would still provide valuable scientific data until the very last minute of its existence.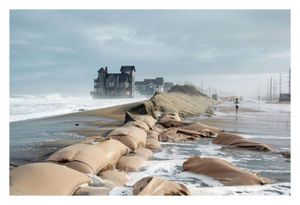 © Andrew Kemp, Yale University
Sea levels aren't expected to increase by the same amount everywhere.
With a significant portion of the world's population living within close proximity to the oceans, often in large cities, rising sea levels bring the potential for devastating consequences.
But scientists are still unable to make predictions precise enough for people to plan how to handle the loss of land and threat to coastal communities expected over this century, two researchers point out in a commentary this week in the May 4 issue of the journal Science.
"We know sea level is going to rise, but how much, and how fast, and where, we really still don't know," co-author Josh Willis, a climate scientist at NASA's Jet Propulsion Laboratory, told LiveScience.
The complex seas
It turns out the ocean isn't like water in a bathtub; it doesn't rise uniformly as more water pours in. As global warming raises sea levels, some places are expected to see higher-than-average increases, and a few places may even see decreases.
Currently, projections suggest that over the course of this century, sea levels will rise between 8 inches and 6.6 feet (20 centimeters and 2 meters) around the planet. Scientists know this increase will be driven by the expansion of water as it warms (warmer water takes up more space) and the melting of ice, most importantly, ice stored in the massive ice sheets that cover Greenland and Antarctica.
But the effects of warming water and melting ice on sea-level rise are expected to vary depending on location. What's more, some of the dynamics involved aren't well represented in models used to make projections for the future, write Willis and his co-author, John Church of the Centre for Australian Weather and Climate Research in their essay.
The melting of the Antarctic and Greeland ice sheets presents the largest uncertainty for the future, but air, land and water also play roles in changes to sea level, they write. For instance, sea level (which is measured relative to land) in the vicinity of the ice melt actually decreases, because the ground underneath the melting ice rebounds as the heavy ice disappears.
Planet-scale effects also influence regional changes. Mass that starts out locked up as ice in the high latitudes spreads around the planet once it has melted and flowed into the ocean. This re-arrangement of mass can tweak the tilt of the Earth's axis. In turn, a slight change in the tilt of axis also redistributes the oceans because the forces of the Earth's rotation help shape the surface of the ocean, Willis said.
Likewise, thermal expansion doesn't play out uniformly across the oceans. For example, during an El Niño event, which is associated with warmer waters in the equatorial Pacific, the arrival of warmer waters off the California coast lifts sea levels. During La Niña, when waters are cooler, sea levels tend to subside, Willis said.
Climate change is expected to change ocean currents and the winds that help drive ocean currents. These changes will affect the distribution of heat within the oceans, and, as a result, affect changes in sea level.
Future sea-level rise
Scientists use two types of models to make projections about the future of sea levels, but the two don't agree, Willis and Church point out. Earth system models are simulations that include the atmosphere, ocean and ice, but while these models include decent representations of the ocean and the atmosphere, the behavior of ice sheets is not as well represented, he said.
These models make predictions on the lower end of the spectrum for 2100 sea levels. Meanwhile, the other class of models, called semi-empirical models, base projections on the relationship between warming and the rate of global sea-level rise. These semi-empirical models rely heavily on historical observation, and tend to give higher estimates of future sea-level rise.
The simplest projection, based on the observed rate of sea-level increase, is a continued 0.1 inches (3 millimeters) rise in sea level per year. But it's clear that much greater rates are possible.
"We know from geologic records that ice sheets are capable of causing very rapid sea-level rise three to four times what we see today," Willis said.
If scientists can't accurately project sea-level increase for the coming decades, the least we can do is measure what is happening today, Willis and Church say. Scientists' ability to do this, however, is threatened by delays in the launch of a new satellite, Jason-3, Willis said. The current satellite responsible for measuring ocean height, Jason-2, is reaching the end of its planned operation life.
| | | | | | | | |
| --- | --- | --- | --- | --- | --- | --- | --- |
|   | 04.05.2012 | Terror Attack | Nigeria | Potiskum | | | |
Terror Attack in Nigeria on Friday, 04 May, 2012 at 12:42 (12:42 PM) UTC.
Description
Gunmen set off explosives and fired on a cattle market in remote northeastern Nigeria overnight, killing at least 56 people, a nurse who received bodies in the local hospital said on Thursday.The police commissioner put the number of dead at 34.It was not clear who was behind the attack on Wednesday night in the town of Potiskum, in Yobe state, which has been an occasional target for militant Islamist sect Boko Haram."I have counted 56 bodies at the morgue and I am sure that the death toll could rise in view of the serious nature of injuries sustained," the nurse at Potiskum hospital, who gave his name as Babangida, said."The Potiskum mortuary is made up of a room and a parlor and I counted the 56 in the parlor only. I didn't go into the inner room."Police Commissioner Moses Namiri said security forces had confirmed 34 killed and that Islamist sect Boko Haram was suspected to be behind the attack."Everybody knows the modus operandi of BH (Boko Haram): they threw explosives and used guns," he said. "The gunfire lasted for almost an hour."Witness Mama Yusuf, a retired civil servant, said there were dead bodies on the ground, though he could not say how many."I saw dead bodies all around the place and the emergency services taking people to hospitals," he said.Boko Haram has been fighting a low-level insurgency for more than two years and has become the main security threat facing Africa's top oil producer, although it is far from any oil producing facilities.It usually targets police or authority figures, and although civilians have increasingly borne the brunt of its attacks, they are normally targeted for being a perceived enemy of the group, such as Christians, rather than being randomly killed.Sometimes violence in Nigeria, especially in parts of the north or the volatile Middle Belt – where the largely Christian south and Muslim north meet – is driven by ethnic rivalry over land and resources that has little to do with the Boko Haram attacks.Boko Haram, which wants to impose an Islamic state on Nigeria's mixed population of Muslims and Christians, has been blamed for hundreds of killings since its uprising against the government began in 2009.A spate of attacks in the past few days, including one against Christians in the north that killed 19 people on Sunday, have dampened hopes that tighter security had significantly reduced the sect's capability.Nigerian forces killed the suspected mastermind of Sunday's attack on Christian worshippers, in a raid in the main northern city of Kano on Tuesday that resulted in a gun battle lasting several hours.
*************************************************************************************************************
[In accordance with Title 17 U.S.C. Section 107, this material is distributed without profit, for research and/or educational purposes. This constitutes 'FAIR USE' of any such copyrighted material.]