Published on Nov 8, 2013
Great Britain has won the none-too-flattering title of King – of the world's tax havens. A new report says the UK's overseas territories make up much of the world's secret, offshore banking industry. And aside from making promises, London hasn't done much about it.
RT LIVE http://rt.com/on-air
……….
Britain rules the world of tax havens, Queen is warned
Tax Justice Network says 2 billion Commonwealth citizens are among victims of 'web of secrecy jurisdictions'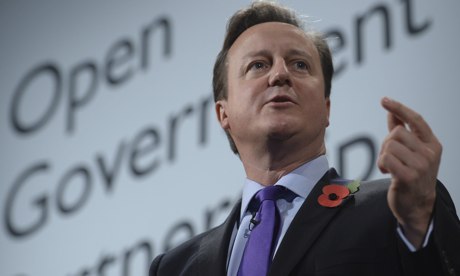 Britain, in partnership with Her Majesty's overseas territories and crown dependencies, remains "by far the most important part of the global offshore system of tax havens and secrecy jurisdictions", the Queen will be told tomorrow in a letter from tax experts and campaigners.
The monarch, who acts as head of state for UK-linked jurisdictions as far away as the Cayman Islands, the British Virgin Islands, Jersey and the Isle of Man, will receive a copy of the Tax Justice Network's (TJN) two-yearly index of financial secrecy, which paints an unflattering picture of Britain and its close ties to many leading tax havens.
The index is the most comprehensive attempt to rank the world's secrecy jurisdictions. Past editions have been adopted as an analytical tool by offshore asset tracing specialists. They have been referred to in parliamentary reports in Paris and Brussels and published in academic journals after peer review.
Other studies have estimated that up to $32tr has gravitated in secrecy into offshore jurisdictions, much of it linked to tax evasion and avoidance activities.
In a letter to the Queen John Christensen, director of TJN, calls on her to "exert all possible influence" to tackle "harmful faultlines in the global economy" created by UK-linked tax havens and secrecy jurisdictions.
The TJN secrecy index makes for disappointing reading for David Cameron, who has sought to portray himself as being at the vanguard of international efforts to tackle tax-haven abuses, using Britain's presidency of the G8 to "rewrite the rules on tax and transparency for the benefit of countries right across the world".
The prime minister won praise last week after announcing at the Open Government Partnership summit in London that the UK intended to require companies registered here to reveal the identity of their real owners in public filings at Companies House.
Transparency campaigners point out that such an initiative from the UK becomes little more than a token gesture if it fails to extend to vehicles such as trusts and foundations as well as to well-known secrecy jurisdictions within the UK's orbit.
"None of the overseas territories or crown dependencies operate a properly transparent public register of offshore companies, trusts and foundations," writes Christensen, who in his early career worked in the trust industry on Jersey, later being appointed economic adviser to the island's government before quitting to become a tax and transparency campaigner.
……….
Related articles