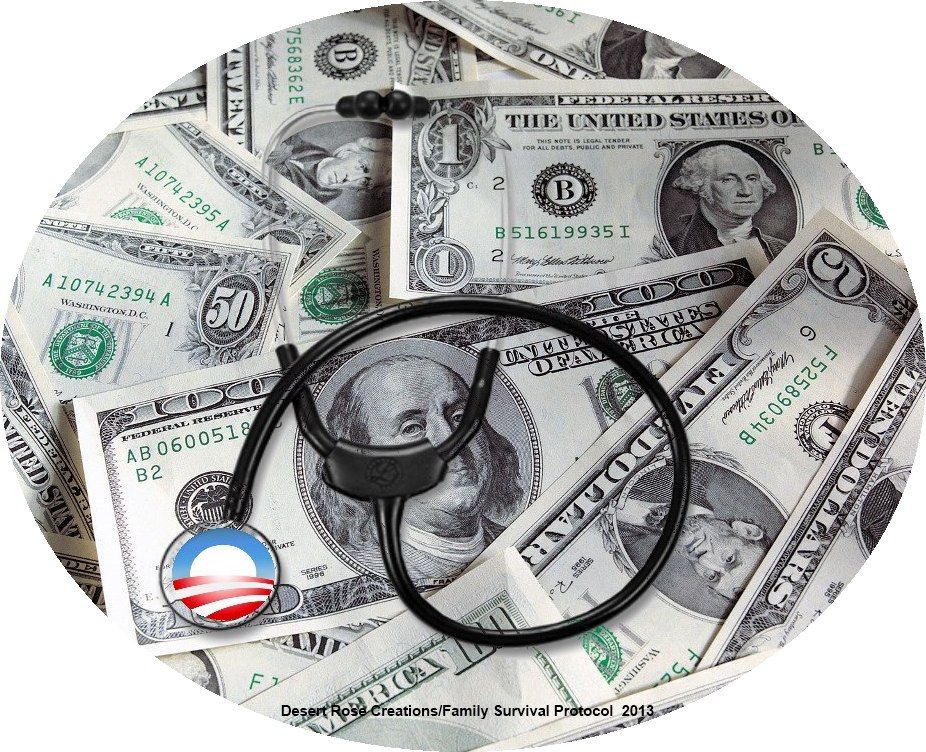 He  fails to discuss the fact that the majority of the constituents  in those  Republican  governed  States agree  with their States  decision.  They  want  nothing to do  with  Obamacare…….But that  would  not  fall into the  sweet  little  package  being  used  by  both  sides of  the  aisle.  That  little topic   he  loves  to  use  at  every turn,  claiming  that  the other side  is  playing  politics.  How  convenient for  him.  The  truth is this is not   a fight  for the  good of  the  People  or  the  Nation.   But  rather  a fight  to  control  the  flow  of all those  taxpayer   and  corporate  lobbyist  dollars.  A  political  game  of Tug-of-War  if you  will.  
Partisan BS at  it's finest!
He  also  fails to  address something  aside from  the fact that  while  those  who do not  have insurance may be  his  concern because  those who already have  insurance have  seen the  changes  and  the  added  cost that  have been  implemented  by the  healthcare  program.  There  has  been  no  adequate  discussion on the repercussions to   middle  class Americans  who are  having to make  due with smaller paychecks  and the ever rising  costs  associated  with the  financial  rot that  is  affecting  this  Nation.  Yes  those  who qualify  will be  able to receive free healthcare or State  sponsored  healthcare.  What  about  those  who make   just  enough  to  keep their  bills paid  and  food on the table?
What  about  those  barely  able  to  eek  out a living with what  little  they  make and  still be able to  put  gas in the  car  to keep  going  to that  underpaid job?
Who is  going to help them  when the  time  comes  to  get  this   insurance  exchange,  that  is  being  touted  as  the answer to all our  ills ( pun most  definitely intended),   is more than they  can  possibly  afford  and still feed their  children?
The fact is that those  who cannot  afford  insurance because  they   literally cannot afford  to , even , take  their  kids  to  a  burger  king for a  cheap meal just as a treat,  something once  taken  for  granted by  mainstream  families  everywhere in this  Nation. 
They  cannot  afford  a kid  meal's worth  out  of  their established  budget and   yet  they  will be  expected  to pay  for insurance? 
Adding insult to injury they  will be  found   to not  qualify  for  the  financial  assistance necessary to  receive discounted  or  free  healthcare  because  they  make  more than is allowed  according to the  bean counters  that  established  the criteria, from their   cushy  offices in  Washington.  The  simple  truth is  they  will either  have  to  pay  for an  insurance  they  cannot  afford   or they  will have  to  pay  a  fine that they  still cannot  afford.  Either  way   the  middle  working  class pays out the  nose  , like it  or  not .  
After all  ,  with all the  homeless  American  families  now  eating in  soup  kitchens  and   sleeping in cars  or  in shelters,  what's a few  more  right ? 
They  won't lose  any  sleep  over it that  much  has  been made painfully  obvious.  As  they are  so  far  removed  from the  everyday   struggle that   Americans  have  to  simply  survive. The truth being that they  are unable to  fathom  what  it is  like going to bed  at  night hungry  because  the  only  food  in the  house  has  been  set  aside  to make  sure  the  children  have  something to  eat.

Either  way  we  don't get  to  choose  because  this  legislation  has been  jammed   down   our throats  and  now they are  worried  about  their  2014  campaign?
Yes, well  we  already  know that the only  thing  politicians  care about  is  being  re-elected  so they  can  keep  filling  their  pockets  with their  ill gotten  gain  from  selling the  American  people  down the  river.  That  however,  does  not a proper  and  just program  make of the  Healthcare program  that  has  now  been made  law against the  will and to the  detriment of  the PEOPLE!!
~Desert Rose~
*********************************************************************************************************************
Obama defends health law as Democrats fret over 2014 elections
–
President Obama on Friday sought to quell Democratic worries and public misconceptions about his healthcare law, months before its biggest provisions are set to take effect.
Members of Obama's own party have relentlessly criticized the administration for not doing enough to sell the public on ObamaCare, especially as new coverage options are about to come online. Some Democrats fear a rough rollout could cost them in the 2014 midterms.
"Undoubtedly, there will be some mistakes and hiccups" as major pieces of the law fall into place later this year, Obama said Friday.
But he said the law's supporters "have an obligation to now make sure that full implementation moves forward the way it needs to."Most of the law's biggest provisions will take effect between Oct. 1 and Jan. 1, 2014.
"I'm here to tell you, I am 110 percent committed to getting it done right," Obama said.
Public polling shows the healthcare law remains unpopular — just 35 percent of those polled in the most recent Kaiser Family Foundation tracking poll said they have a favorable opinion of the law, while 40 percent had an unfavorable view.
That's a major concern for Democrats ahead of a midterm election that historically goes against the president's party. Republicans are hoping to add to their advantage in the House, and to retake the Senate.
Obama, for his part, is hoping to buck history. If Republicans gain congressional seats next year, his years as a lame-duck president are likely to begin immediately. But by gaining seats — and especially by winning back the House — Obama could give himself a chance to add to his record in the last two years of his term.
A senior administration official downplayed the bad polling Friday, saying reactions to the health law break along partisan lines and that internal polls look slightly better for the White House.
**********************************************************************************************************************
Poll: Many Americans uninformed about health care overhaul, some don't know it's law
A Tea Party member reaches for a pamphlet titled "The Impact of Obamacare", at a "Food for Free Minds Tea Party Rally" in Littleton, New Hampshire October 27, 2012. REUTERS/Jessica Rinaldi
President Barack Obama reflects on the status of the Affordable Care Act while speaking Tuesday at the White House.
As the Obama administration girds for "glitches and bumps" along the path to full implementation of the health-care law, a new poll indicates many Americans are still unclear about the details of the new law and, in some cases, unaware it's actually law of the land.
A whopping 42 percent of Americans do not know that the Affordable Care Act is, in fact, law. Included in that 42 percent — 12 percent believe it has been repealed by Congress, 7 percent think the U.S. Supreme Court overturned it, and 23 percent are unsure of its status, according to a Kaiser Family Foundation health tracking poll.
For the record, no portion of the law has been repealed; and the Supreme Court upheld it last summer in a 5-4 decision. The law continues to be viewed more negatively than positively, with just 35 percent saying they have a favorable view and 40 percent saying they have an unfavorable one. But the prolonged implementation, complexity of the law, and messaging by opponents has aided in the confusion. The administration is starting to push back, beginning with the president.
"It's still a big undertaking," President Barack Obama acknowledged Tuesday in a press conference at the White House. "And what we're doing is making sure that every single day we are constantly trying to hit our marks so that it will be in place. … Even if we do everything perfectly, there will still be glitches and bumps. … And that's pretty much true of every government program that's ever been set up."
The poll comes as the administration Tuesday took one step to streamline the application process for health insurance for the uninsured, unveiling a shorter, three-page application form rather than the earlier, 21-page version that was criticized. Enrollment begins Oct. 1 for insurance that would take effect Jan. 1.
Nearly half of all Americans – 49 percent – say they still do not have enough information about the law and how it will impact their families. There are plenty of people happy to try and fill in the gaps.
Republicans, for example, have begun mounting a messaging campaign against the law's implementation, hoping it can help them in the 2014 midterms and potentially hand over control of the Senate to the GOP, which needs to net six seats to accomplish that goal.
They have seized, in particular, on retiring Democratic Sen. Max Baucus' comment at a hearing earlier this month that implementation of the law will not just see "glitches and bumps," but said it will be a "train wreck."
"I urge my friends on the other side to join with Republicans and stop this 'train wreck' before things get even worse," Senate Minority Leader Mitch McConnell, up for re-election in 2014, said on the floor of the upper chamber.
Views of the law have gotten worse since the presidential election, sliding from 43 percent favorable to 35 percent. Democrats are mostly responsible for the drop, as pre-election partisanship begins to fade and details of implementation begin to come into focus.
But on Tuesday, President Obama –  in his most extensive defense of the implementation of the law so far –  said, "Despite all the hue and cry and 'sky is falling' predictions about this stuff, if you've already got health insurance, then that part of 'Obamacare' that affects you, it's pretty much already in place."
What remains, he added, is getting the 10 percent to 15 percent of Americans who do not have health insurance, and who will face a penalty next year if they choose not to purchase it, to enroll in state or federal exchanges. The federal government's job is also made more difficult, the president said, because big states like Florida and Texas, both states with Republican governors, have opted against setting up exchanges.
************************************************************************************************************************
Schumer: Health Insurance Rates Likely To Spike, Obamacare Partly Responsible
May 3, 2013 7:10 AM
Rochester, N.Y. (CBS DC) – Sen. Chuck Schumer, a New York Democrat and longtime backer of President Obama's Affordable Care Act, said that insurance rates
are likely to spike – and "Obamacare" is partly to blame.
Speaking with WHEC Rochester, Schumer said, "Our insurance department is empowered to protect families and we're going to watch them like a hawk to make sure they do, because if they don't, these rates
could go through the roof."
"It's in part because of Obamacare, but health
care costs have been going up in double digits for years and years and years. The good news is in this bill, there's a way to stop it."
The comments from Schumer were in response to many insurance companies' failure to announce premium increases for next year. Some healthcare experts are warning that premiums could go up by more than 10 percent on January 1 when Obamacare kicks in across the country.
************************************************************************************************************************
GOP seeks $4B for ObamaCare program
–
House Republicans are trying to pump $4 billion into an ObamaCare program.
The Energy and Commerce Committee passed a bill Wednesday to beef up funding for the healthcare law's high-risk insurance pools, which have stopped accepting new patients due to a lack of funding.
The additional money for high-risk pools would come out of another part of the healthcare law — its fund for prevention and public health, which Republicans decry as a "slush fund."
It's the first time Republicans have tried to fix, rather than repeal, a program in the healthcare law, and the move has angered many on the right.
Some Republicans were clearly prepared for criticism.
"A minority of our conference feels that the only vote that should be taken against ObamaCare is a repeal vote — all or nothing, to kill it dead," Rep. Phil Gingrey (R-Ga.) said. "I've always felt that … if we see areas we can chip away at, that are the most egregious parts of the bill, we really should do that."
Republicans have a lot riding on the performance of the high-risk pools.
While the program is a relatively small piece of the Affordable Care Act, high-risk pools make up the cornerstone of Republican plans to "repeal and replace" the law.
House Republicans have said high-risk pools should replace one of the healthcare law's most popular provisions — the requirement that insurance companies cover people with pre-existing conditions.
If the high-risk pools in the Affordable Care Act prove ineffective, Republicans could have a harder time making the argument that they could help make up a viable alternative to ObamaCare.
Rep. Henry Waxman (D-Calif.) said it's "ironic" that Republicans are trying to spend more money on a government-run healthcare system, while the Democrats' healthcare law covers the uninsured through the private market.
"People ought to be able to buy insurance," Waxman said. "And people with pre-existing conditions are higher-risk and would be charged a higher price if we didn't spread out the population to get as many people as possible covered."
Under a high-risk pool, the government pays to insure sick people who have been denied coverage because of a pre-existing condition. The pools contain only the sickest and most expensive patients, and the government is left with the bill.
Under the Affordable Care Act, insurers lose the right to deny people coverage because of pre-existing conditions and the cost of covering sick people is spread across the entire healthcare system. The law established temporary high-risk pools as a bridge until the ban on coverage denials takes effect on Jan. 1, 2014.
************************************************************************************************************************
Related articles