Environmental
by Staff Writers
Bloomington IN (SPX)
Wood Pile

The research was conducted at the Duke Forest Free Air Carbon Dioxide Enrichment site in North Carolina, where mature loblolly pine trees were exposed to increased levels of carbon dioxide for 14 years, making it one of the longest-running carbon dioxide enrichment experiments in the world. Image courtesy Will Owens.
Elevated levels of atmospheric carbon dioxide accelerate carbon cycling and soil carbon loss in forests, new research led by an Indiana University biologist has found. The new evidence supports an emerging view that although forests remove a substantial amount of carbon dioxide from the atmosphere, much of the carbon is being stored in living woody biomass rather than as dead organic matter in soils.
Richard P. Phillips, lead author on the paper and an assistant professor of biology in the IU College of Arts and Sciences, said that after nearly two decades of research on forest ecosystem responses to global change, some of the uncertainty has been lifted about how forests are storing carbon in the wake of rising carbon dioxide levels.
"It's been suggested that as trees take up more carbon dioxide from the atmosphere, a greater amount of carbon will go to roots and fungi to acquire nutrients, but our results show that little of this carbon accumulates in soil because the decomposition of root and fungal detritus is also increased," he said.
Carbon stored in soils, as opposed to in the wood of trees, is desirable from a management perspective in that soils are more stable over time, so carbon can be locked away for hundreds to thousands of years and not contribute to atmospheric carbon dioxide increases.
The research was conducted at the Duke Forest Free Air Carbon Dioxide Enrichment site in North Carolina. At this site, mature loblolly pine trees were exposed to increased levels of carbon dioxide for 14 years, making it one of the longest-running carbon dioxide enrichment experiments in the world.
Researchers were able to calculate the age of the carbon cycling through the soil by growing roots and fungi into mesh bags that contained uniquely labeled soils. The soils were then analyzed for their organic composition.
The authors also report that nitrogen cycled faster in this forest as the demand for nutrients by trees and microbes became greater under elevated CO2.
"The growth of trees is limited by the availability of nitrogen at this site, so it makes sense that trees are using the 'extra' carbon taken up under elevated CO2 to prime microbes to release nitrogen bound up in organic matter," Phillips said.
"What is surprising is that the trees seem to be getting much of their nitrogen by decomposing root and fungal detritus that is less than a year old."
The two-fold effects of microbial priming, where microbes are stimulated to decompose old soil organic matter via an increase in new carbon and other energy sources, and the faster turnover of recently fixed root and fungal carbon, are enough to explain the rapid carbon and nitrogen cycling that is occurring at the Duke Forest FACE site.
"We call it the RAMP hypothesis – Rhizo-Accelerated Mineralization and Priming – and it states that root-induced changes in the rates of microbial processing of carbon and nitrogen are key mediators of long-term ecosystem responses to global change," Phillips added.
"Most ecosystem models have limited representations of roots, and none of them include processes such as priming. Our results demonstrate that interactions between roots and soil microbes play an underappreciated role in determining how much carbon is stored and how fast nitrogen is cycled. So including these processes in models should lead to improved projections of long-term carbon storage in forests in response to global environmental change'" he said.
"Roots and fungi accelerate carbon and nitrogen cycling in forests exposed to elevated CO2″ – by Phillips; IU and University of Gottingen (Germany) post-doctoral researcher Ina C. Meier; Emily S. Bernhardt of Duke University, A. Stuart Grandy and Kyle Wickings of the University of New Hampshire; and Adrien C. Finzi of Boston University – was published July 9 in the online early addition of Ecology Letters. Free access to the research article will be available until October.
Related Links
Indiana University
Forestry News – Global and Local News, Science and Application
by Staff Writers
Urbana IL (SPX)
Flora And Fauna

Prescribed fire is applied on reserves, but grazing is typically excluded and herbaceous vegetation is often dominated by grasses. Credit: Ryan Harr. Ecological Society of America
A new strategy to manage invasive species and achieve broader conservation goals is being tested in the Grand River Grasslands, an area within the North American tallgrass prairie ecoregion. A University of Illinois researcher along with his colleagues at Iowa State and Oklahoma State Universities enlisted private landowners in a grassroots community-building effort to establish a more diverse landscape for native wildlife.
The Grand River Grasslands has three main problems that pose challenges to conservation efforts: invasive juniper trees, tall fescue, and heavy grazing of cattle. U of I ecologist Jim Miller and his team developed a new model for conservation that begins by raising landowners' awareness of these problems and providing strategies, such as moderate livestock grazing and regularly scheduled controlled burns. Miller and his team identified landowners who are interested in trying something different – who will, in turn, transfer their newfound knowledge and understanding to larger groups of people in the region.
"We conducted a survey and learned that people recognize burning as a legitimate management tool but don't have experience with it," Miller said. "Most of the landowners have never participated in a controlled burn, so we've essentially lost a fire culture in much of that part of the country."
Miller's team invited landowners to hands-on educational field days at nearby nature reserves to show them how grazing and burning techniques work. They got experience with drip torches and learned how to work with the wind and moisture levels.
"We followed that up with a burn at one of the landowner's savannahs that he was trying to restore," Miller said. "It went really well and was a key step for us in our process because now we're getting landowners to try these new strategies on their own properties."
Miller said the next step in the model is to encourage the landowners to champion these new practices to the larger community. "They go down to the coffee shop and meet their neighbors and friends and tell them about the success they're having with the new practices to control the juniper trees and tall fescue and how well their cattle are doing on these pastures. The neighbors start to pick up on this, and then we have the whole process repeat itself with a larger group of landowners.
"If we're successful with this, we'll start to see changes, not just on individual properties here and there for key landowners but over the whole landscape or the whole region," he said.
According to Miller, the fastest-growing group of landowners in the area is non-traditional. They don't live in the region or come from a farming background, but they instead buy land to hunt deer, turkey, quail, or maybe just to birdwatch. He said that on land with intensive cattle grazing, the cedars can be kept at bay.
"Without burning or grazing, the cedars will take over," Miller said. "Trees seem like a good thing to wildlife enthusiasts, but they don't see that their land will go from being an open grassland to a closed-canopy cedar stand in 20 to 25 years. Under those conditions, there are no deer, no turkey, no quail – it's a biological desert, and it's too late to do much with it. We think we can make the most inroads with the non-traditional owners."
Juniper trees are invasive, largely due to fire suppression. Junipers are a fire-intolerant, woody plant. This particular species of juniper is also called eastern redcedar.
Although that may sound appealing for patio furniture or decking or biofuels, it's not. Miller said there's no market for this type of tree. The trees produce a prodigious seed rain that facilitates rapid colonization of an area when left unchecked. With a survey from aerial photography dating back to 1983, Miller estimated a 3 percent increase in cedar coverage per year.
Tall fescue, an exotic invasive plant that forms a monoculture, greens up early in the spring making it difficult to burn.
"Heavy stocking of cattle is an issue," Miller said. "Cattle quickly reduce available forage to the point that some ranchers feed hay by July and August. That's not quality habitat for grassland birds, which have seen the steepest declines in North America since we've been monitoring bird populations." He said.
"There are at least two things necessary for this model to work: ecological potential in the landscape and some level of social readiness," Miller said. "In the Grand River Grasslands, there is ecological potential, but landowners don't all recognize that eastern redcedar trees are invasive. We're working on that."
Miller says that with conservation, you need a plurality, a variety of approaches, because one size doesn't fit all.
"We're providing a model or a road map for a different way of doing things in conversation," Miller said. "We need to go beyond the traditional jewels-in-the-crown or fortress conservation models, characterized by national parks and other set-asides. Paying people to take their land out of production and creating state and national parks or reserves just aren't enough. This model may not work everywhere, but in some landscapes we think this can work, and we're trying to provide an initial example to demonstrate how it could work.
"It's meant to be a dialogue between, our team, landowners, and other resource management professionals, such as biologists who work for the Department of Natural Resources – not us telling them what they need to do," he said.
Frontiers in ecology and the environment: Nature reserves as catalysts for landscape change was published in The Ecological Society of America. Lois Wright Morton, David Engle, Diane Debinski, and Ryan Harr contributed. Photos were provided by Ryan Hart, Devin McGranahan, and Dave Engle.
Related Links
University of Illinois College of Agricultural, Consumer and Environmental Sciences
Darwin Today At TerraDaily.com
by Staff Writers
Seattle WA (SPX)

File image.

On a recent expedition to the inhospitable North Atlantic Ocean, scientists at the University of Washington and collaborators studying the annual growth of tiny plants were stumped to discover that the plankton had started growing before the sun had a chance to offer the light they need for their growth spurt. For decades, scientists have known that springtime brings the longer days and calmer seas that force phytoplankton near the surface, where they get the sunlight they need to flourish.
But in research results published this week in the journal Science, scientists report evidence of another trigger.
Eric D'Asaro and Craig Lee, oceanographers in the UW's Applied Physics Laboratory and School of Oceanography, are among the researchers who found that whirlpools, or eddies, that swirl across the North Atlantic sustain phytoplankton in the ocean's shallower waters, where the plankton can get plenty of sunlight to fuel their growth even before the longer days of spring start.
The eddies form when heavier, colder water from the north slips under the lighter, warmer water from the south. The researchers found that the eddies cause the bloom to happen around three weeks earlier than it would if it was spurred just by spring's longer days.
"That timing makes a significant difference if you think about the animals that eat the phytoplankton," said D'Asaro, the corresponding author on the paper.
Many small sea animals spend the winter dozing in the deep ocean, emerging in the spring and summer to feed on the phytoplankton.
"If they get the timing wrong, they'll starve," Lee said. Since fish eat the animals, a reduction in their number could harm the fish population.
Scientists believe that climate change may affect oceanic circulation patterns such as the one that causes the eddies. They've found some evidence that warm waters from the subtropics are penetrating further to the north, Lee said.
"If the climate alters the circulation patterns, it might alter the timing of the bloom, which could impact which animals grow and which die out," he said.
Learning about the circulation of the ocean also helps scientists forecast changes in the ocean, a bit like meteorologists are able to forecast the weather, said D'Asaro.
The scientists didn't set out to look at the kind of large-scale mixing that they found. In April 2008, Lee and co-author Mary Jane Perry of the University of Maine arrived in a storm-lashed North Atlantic aboard an Icelandic research vessel.
They launched robots (specially designed by Lee and D'Asaro) in the rough seas. A float that hovered below the water's surface followed the motion of the ocean, moving around "like a giant phytoplankton," said D'Asaro.
Lurking alongside the float were 6-foot-long, teardrop-shaped Seagliders, also designed at the UW, that dove to depths of up to 1,000 meters, or 3,280 feet. After each dive, working in areas 20 to 50 kilometers, or 12 to 31 miles, around the float, the gliders rose to the surface, pointed their antennas skyward and transmitted their stored data back to shore via satellite.
The float and gliders measured the temperature, salinity and speed of the water, and gathered information about the chemistry and biology of the bloom itself. Soon after measurements from the float and gliders started coming in, the scientists saw that the bloom had started, even though conditions still looked winter-like.
"It was apparent that some new mechanism, other than surface warming, was behind the bloom's initiation," said D'Asaro.
To find out what, the researchers needed sophisticated computer modeling.
Enter first author Amala Mahadevan, with Woods Hole Oceanographic Institution, who used 3-D computer models to look at information collected at sea by Perry, D'Asaro and Lee.
She generated eddies in a model using the north-to-south oceanic temperature variation. Without eddies, the bloom happened several weeks later and didn't have the space and time structures actually observed in the North Atlantic.
In the future, the scientists hope to put the North Atlantic bloom into a broader context. They believe much can be learned by following the phytoplankton's evolution across an entire year, especially with gliders and floats outfitted with new sensors. The sensors would look at the tiny animals that graze on the phytoplankton.
"What we're learning about eddies is that they're a critical part of life in the ocean," said Perry. "They shape ocean ecosystems in countless ways."
Related Links
University of Washington
Water News – Science, Technology and Politics
**********************************************************************************************************
Cyber Space
by Staff Writers
Arlington VA (SPX)

File image.

A new sensor and software suite sponsored by the Office of Naval Research (ONR) recently returned from West Africa after helping partner nations track and identify target vessels of interest as part of an international maritime security operation, officials announced July 10. Researchers deployed the system, called "Rough Rhino," aboard U.S. aircraft, ships and partner nation ships operating in waters off the coast of Senegal and Cape Verde.
Sailors and Coast Guardsmen could access and control the sensors both afloat and ashore, as well as share information in a real-time common operating picture.
"It provides a comprehensive maritime domain awareness picture for dark, gray and light targets-vessels that range from no electronic emissions to those that cooperatively report their name and positions, said Dr. Michael Pollock, ONR's division director for electronics, sensors and networks.
Rough Rhino was responsible for finding targets during the most recent two-week African Maritime Law Enforcement Partnership (AMLEP) operation. The primary missions are aimed at assisting and building the host nation's capability to interdict and counter narcotics, human trafficking and illegal fishing.
On any given day, the distributed intelligence, surveillance and reconnaissance (ISR) system tracked more than 600 targets, identified vessels of interest and culminated in 24 boardings by Gambian, Senegalese and U.S. maritime security teams. For future operations, Gambia and Senegal will continue to work with African partner nations to build and maintain maritime security and safety.
"Rough Rhino provided them one of the clearest maritime operational pictures that they've ever seen," said Pollock. "They could detect, locate, quantify and confirm detailed activities of all vessels in their respective countries' exclusive economic zones."
AMLEP provided an opportunity to test the prototype Rough Rhino system in an operationally and tactically relevant environment, allowing designers and developers to see firsthand where the system needs improvement.
The system includes: radar, optics, electronic surveillance and integrated software modified and developed by ONR contractors and the Naval Research Laboratory. The system was installed on the Naval Research Laboratory's VXS-1 P-3, USS Simpson and Senegalese ships SNS Poponguine and SNS Djiffere.
"The unique aspect to this project is how the research directly supports an ongoing operation and how we can immediately ingest operator feedback" said Pollock. He added that the software is constantly rewritten annually from the ground up to keep up with changing technology, sensor improvements, and fleet and operator needs.
To date, the system has participated in five major operations, including AMLEP 2011 and 2012. Participants particularly liked the system's ease of use, requiring little training, and clarity, as well as its information storage and retrieval abilities, which can be used to support after-action reviews and legal prosecutions.
AMLEP is a joint mission conducted by the U.S. Africa Command, U.S. Naval Forces Africa, U.S. Coast Guard Atlantic Area and multiple West African navies and coast guards. AMLEP is the operational portion of the Africa Partnership Station (APS) initiative in which African navies employ their professional skill, knowledge and experience to combat crime at sea.
Since 2007, the U.S. Navy has worked alongside African partner navies and coast guards through a series of APS training events and regional exercises to improve maritime safety and security. Additionally, operations such as AMLEP provide participants with numerous opportunities to operate together and develop productive relationships through real-world situations.
Related Links
Office of Naval Research
21st Century Pirates
Network and endpoint security may not strike you as the first place to scratch an experimental itch. After all, protecting the company's systems and data should call into question any action that may introduce risk. But IT security threats constantly evolve, and sometimes you have to think outside the box to keep ahead of the more ingenious evildoers.
And sometimes you have to get a little crazy.
Charles Babbage, the father of the modern computer, once said, "Propose to a man any principle, or an instrument, however admirable, and you will observe the whole effort is directed to find a difficulty, a defect, or an impossibility in it. If you speak to him of a machine for peeling a potato, he will pronounce it impossible: If you peel a potato with it before his eyes, he will declare it useless, because it will not slice a pineapple."
The world of network security is no different. Offer a new means for IT defense, and expect to meet resistance. Yet, sometimes going against the wave of traditional thinking is the surest path to success.
In that vein, we offer 10 security ideas that have been — and in many cases still are — shunned as too offbeat to work but that function quite effectively in helping secure the company's IT assets. The companies employing these methods don't care about arguing or placating the naysayers. They see the results and know these methods work, and they work well.
Innovative security technique No. 1: Renaming admins
Renaming privileged accounts to something less obvious than "administrator" is often slammed as a wasteful, "security by obscurity" defense. However, this simple security strategy works. If the attacker hasn't already made it inside your network or host, there's little reason to believe they'll be able to readily discern the new names for your privileged accounts. If they don't know the names, they can't mount a successful password-guessing campaign against them.
Even bigger bonus? Never in the history of automated malware — the campaigns usually mounted against workstations and servers — has an attack attempted to use anything but built-in account names. By renaming your privileged accounts, you defeat hackers and malware in one step. Plus, it's easier to monitor and alert on log-on attempts to the original privileged account names when they're no longer in use.
Innovative security technique No. 2: Getting rid of admins
Another recommendation is to get rid of all wholesale privileged accounts: administrator, domain admin, enterprise admin, and every other account and group that has built-in, widespread, privileged permissions by default.
When this is suggested, most network administrators laugh and protest, the same response security experts got when they recommended local Administrator accounts be disabled on Windows computers. Then Microsoft followed this recommendation, disabling local Administrator accounts by default on every version of Windows starting with Vista/Server 2008 and later. Lo and behold, hundreds of millions of computers later, the world hasn't come crashing down.
True, Windows still allows you to create an alternate Administrator account, but today's most aggressive computer security defenders recommend getting rid of all built-in privileged accounts, at least full-time. Still, many network admins see this as going a step too far, an overly draconian measure that won't work. Well, at least one Fortune 100 company has eliminated all built-in privileged accounts, and it's working great. The company presents no evidence of having been compromised by an APT (advanced persistent threat). And nobody is complaining about the lack of privileged access, either on the user side or from IT. Why would they? They aren't getting hacked.
Innovative security technique No. 3: Honeypots
Modern computer honeypots have been around since the days of Clifford Stoll's "The Cuckoo's Egg," and they still don't aren't as respected or as widely adopted as they deserve. A honeypot is any computer asset that is set up solely to be attacked. Honeypots have no production value. They sit and wait, and they are monitored. When a hacker or malware touches them, they send an alert to an admin so that the touch can be investigated. They provide low noise and high value.
The shops that use honeypots get notified quickly of active attacks. In fact, nothing beats a honeypot for early warning — except for a bunch of honeypots, called a honeynet. Still, colleagues and customers are typically incredulous when I bring up honeypots. My response is always the same: Spend a day spinning one up and tell me how you feel about honeypots a month later. Sometimes the best thing you can do is to try one.
Innovative security technique No. 4: Using nondefault ports
Another technique for minimizing security risk is to install services on nondefault ports. Like renaming privileged accounts, this security-by-obscurity tactic goes gangbusters. When zero-day, remote buffer overflow threats become weaponized by worms, computer viruses, and so on, they always — and only — go for the default ports. This is the case for SQL injection surfers, HTTP worms, SSH discoverers, and any other common remote advertising port.
Recently Symantec's pcAnywhere and Microsoft's Remote Desktop Protocol suffered remote exploits. When these exploits became weaponized, it was a race against the clock for defenders to apply patches or block the ports before the worms could arrive. If either service had been running on a nondefault port, the race wouldn't even begin. That's because in the history of automated malware, malware has only ever tried the default port.
Critics of this method of defense say it's easy for a hacker to find where the default port has been moved, and this is true. All it takes is a port scanner, like Nmap, or an application fingerprinter, like Nikto, to identify the app running on the nondefault port. In reality, most attacks are automated using malware, which as stated, only go for default ports, and most hackers don't bother to look for nondefault ports. They find too much low-hanging fruit on default ports to be bothered with the extra effort.
Years ago, as an experiment, I moved my RDP port from 3889 to 50471 and offered a reward to the first person to find the new port. Two people discovered the port right away, which was no surprise; because I told them what I did, it's easy to discover the right spot. What blew me away is that tens of thousands of hacker wannabes, scanning my system for the new port using Nmap, didn't realize that Nmap, if left to its own defaults, doesn't look on nondefault ports. It proved that by doing a simple port move you significantly reduce your risk.
Innovative security technique No. 5: Installing to custom directories
Another security-by-obscurity defense is to install applications to nondefault directories.
This one doesn't work as well as it used to, given that most attacks happen at the application file level today, but it still has value. Like the previous security-by-obscurity recommendations, installing applications to custom directories reduces risk — automated malware almost never looks anywhere but the default directories. If malware is able to exploit your system or application, it will try to manipulate the system or application by looking for default directories. Install your OS or application to a nonstandard directory and you screw up its coding.
On many of my honeypots, I install the OS to nondefault folders — say, in C:/Win7 instead of C:/Windows. I usually create the "fake" folders that mimic the real ones, had I installed the software and taken the defaults. When my computers get attacked, it's easy to find complete and isolated copies of the malware hanging out in the C:/Windows/System32 folder.
Changing default folders doesn't have as much bang for the buck as the other techniques mentioned here, but it fools a ton of malware, and that means reduced risk.
By Jared Newman, PCWorld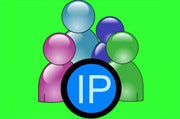 Now that the feds have cut the lifeline for Internet users infected by the DNSChanger malware, we find that the result of that action wasn't quite the "Internet doomsday" that some had predicted.
[Read: DNSChanger Malware: What's Next?]
DNSChanger caused a panic because it was routing Internet traffic through rogue servers, which the Federal Bureau of Investigation seized and shut down in late 2011. The FBI was hosting surrogate servers to keep infected users online, but pulled the plug on Monday, forcing users to get clean or risk losing their connections.
But as of Sunday night, the FBI estimated that only 41,800 computers remained infected by DNSChanger, the Associated Press reports, and some Internet service providers are offering their own solutions to keep customers online. It's safe to say the cutoff day has been free of catastrophes. "We're not aware of any issues," FBI spokeswoman Jenny Shearer told the Boston Globe.
The Warnings Worked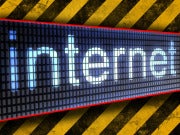 In light of the aftermath–or lack thereof–you might see this whole ordeal as overblown. But there's another way to look at it: The information campaign worked.
As of February, half of all Fortune 500 companies owned computers infected with DNSChanger, and an estimated 350,000 computers around the world were still infected.
I first wrote about DNSChanger in April, but by then, the FBI's original cutoff date had already passed. A federal judge extended the deadline from March to July because not enough people were aware of the situation.
**********************************************************************************************************
Survival / Sustainability
3 SHTF NUTRITIONAL POWERHOUSES!!
Uploaded by Yankeeprepper on Feb 24, 2010
Sprouting is an easy and economical way to grow highly nutritional greens for your plate no matter where you live or what time of year it is. WHEAT, WILD RICE and SEEDS are SUPER nutritional, high yield, easy to store space savers POWERHOUSES.
EMERGENCY WATER FILTER SYSTEM SHTF
Uploaded by FUBARPROTOCOL on Nov 8, 2010
How to make a emergency water filtering system for about $45.00. DIY build it yourself easy project for SHTF & WROL.
This guest post is by Grizzly Hester and entry in our non-fiction writing contest .
In my first year as a prepper, I made an enormous misstep. My wife and I live in an apartment, and I placed our hurricane preps in an outside closet off a connected patio. Things were great until winter. Then the frigid (for here) temperatures played havoc on the water containers in storage. They burst. Rusty cans. Not good. It did give me an excellent opportunity to refine our cache; a lesson through failure.
As Atlantic Hurricane Season 2012 gets started, I broke out the stockpile to review and share. From the outset, I should concede that Plan A is to get gone – evacuation. If the situation doesn't appear too severe, we'll stay and make use of our preps, if needed. That caveat being said…
Where to store:
A lot of people have superb plans for the pallets of pinto beans they plan to lay away. Fewer people consider where they'll store it. Fewer people still have a glut of space in the house to dedicate to items that will – Lord willing – go untouched for some time. (Thus, the initial outdoor storage solution failure.) For my kit, I knew it had to be as compact as possible to store out of the way. This also factors into its portability should the need arise to relocate the stash or me.
Why to store:
We're still not quite to the meat of the matter, but it's important to understand why you're putting away some supplies. This level of store is not meant to sustain you through the long winter months after the grid is down while you and "missus" fend off roving hordes, zombies, or other enemy du jour. This kit is for a number of days without power while other services are, largely, unaffected or restored with reasonable haste.
What to store:
This is what you've been waiting for. I've geared this kit to items that my wife and I already consume (to ease rotation), items that can be easily used or prepared, and items that are fairly stable on the shelf. This kit is meant to sustain two people for at least five days with filling meals 2-3 times per day. This kit is also intended for use after all other such resources have been consumed from the house.
***********************************************************************************************************
Activism
by Staff Writers
Beijing (AFP)
A young Tibetan man set himself on fire near Tibet's capital of Lhasa on Saturday, a rights group said, the latest in a series of protests against Chinese rule.
The fate of the 22-year-old man, whose name was given as Tsewang Dorjee, was unknown though there were reports he had died, London-based Free Tibet said in a statement on Tuesday.
Government officials could not be reached for comment.
With the latest incident, at least 41 people have set themselves on fire in Tibetan-inhabited areas of China in protest at repressive government policies, according to activists.
The rights group said authorities have tightened security in Damxung county near Lhasa following the incident, detaining witnesses and cutting off communications.
On May 27, two men set themselves on fire in front of the Jokhang temple, a renowned centre for Buddhist pilgrimage in the centre of Lhasa, in the first such incident to hit the city.
Lhasa was the scene of violent anti-Chinese government protests in 2008, which later spread to other areas inhabited by Tibetans, and authorities have kept the city under tight security since then.
Tibetans have long chafed under China's rule over the vast Himalayan plateau, saying that Beijing has curbed religious freedoms and their culture is being eroded by an influx of Han Chinese, the country's main ethnic group.
Beijing, however, says Tibetans enjoy religious freedom and have benefited from improved living standards brought on by China's economic expansion.
China on Sunday started work on a 30-billion-yuan ($4.8-billion) tourism project in Lhasa, as it seeks to draw more travellers to the restive Tibet region.
Related Links
China News from SinoDaily.com
************************************************************************************************************
[In accordance with Title 17 U.S.C. Section 107, this material is distributed without profit, for research and/or educational purposes. This constitutes 'FAIR USE' of any such copyrighted material.]