Mysterious polio-like illness affects kids in California
Credit: Jessica Tomei
by ELIZABETH WEISE / USA Today
Posted on February 23, 2014 at 5:29 PM
A mysterious polio-like syndrome has affected as many as 25 California children, leaving them with paralyzed limbs and little hope of recovery.
"What's we're seeing now is bad. The best-case scenario is complete loss of one limb, the worst is all four limbs, with respiratory insufficiency, as well. It's like the old polio," said Keith Van Haren, a pediatric neurologist at Lucile Packard Children's Hospital in Palo Alto, Calif.
The first known case appeared in 2012. Sofia Jarvis in Berkeley began to experience wheezing and difficulty breathing. The 2-year-old spent days in the intensive care unit at Children's Hospital Oakland. Doctors thought she had asthma.
On a follow-up visit, her mother Jessica Tomei, 37, realized something else was wrong.
"As we were leaving the doctor's office, I noticed that she went to grab something with her left arm and she stopped, midway," Tomei said.
Eventually Sofia was brought to Van Haren's clinic with "a unique set of symptoms." She was treated with steroids and intravenous immunoglobulin therapy, used to reduce the severity of infections by giving the body antibodies to protect against bacteria and viruses. "None of it helped," said Van Haren, a neurology professor at the Stanford University School of Medicine.
"He told us right away that the prognosis was really poor and that she's not going to get better," Tomei said.
The diagnosis proved correct. Today, at age 4, Sofia's left arm is paralyzed and she has some weakness in her left leg as well as slight breathing issues.
Still, parents shouldn't panic. "This is really very rare," Van Haren said. "But we are asking any families who notice a sudden onset of weakness to see their doctors immediately. Their doctors should contact the California Department of Public Health."
California is working with the Centers for Disease Control and Prevention in Atlanta to see if there are cases outside California. So far none have been reported.
Overall Sofia's family is grateful. "She's still with us, she's still running around, she's going to preschool," her mother said.
The case galvanized Van Haren and other neurologists, who worried a new disease had appeared. When they began to go through recent medical files, they found two more cases, both in the San Francisco Bay area.
…..
Polio-like disease seen in California children
Doctors investigate handful of cases of paralysis in one or more limbs
Associated Press in Los Angeles

theguardian.com, Monday 24 February 2014 03.01 EST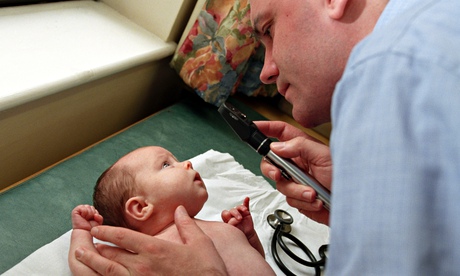 A polio-like illness has afflicted a small number of children in California since 2012, causing severe weakness or rapid paralysis in one or more limbs.
The Los Angeles Times reported that state public health officials had been investigating the illness since a doctor requested polio testing for a child with severe paralysis in 2012. Since then, similar cases have sporadically been reported throughout the state.
Dr Carol Glaser, leader of a California department of public health team investigating the illnesses, said she was concerned about the request because polio had been eradicated in the US and the child had not travelled overseas.
The symptoms sometimes occur after a mild respiratory illness. Glaser said a virus that is usually associated with respiratory illness but which has also been linked to polio-like illnesses had been detected in two of the patients.
…..
Related articles