25 Stats That Prove That The American Dream Is Being Systematically Destroyed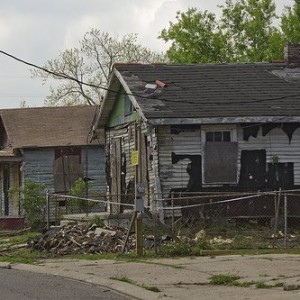 The 25 statistics that you are about to read are solid proof that the middle class in America is being systematically wiped out.  Once upon a time, the United States had the largest and most prosperous middle class in the history of the world.  It seemed like almost everyone owned a home, had a couple of nice vehicles and could provide a very comfortable lifestyle for their families.  Sadly, that has all changed.  In America today, prices are rising at a very brisk pace but incomes are not.  There aren't nearly enough jobs for everyone anymore, and most of the jobs that are being "created" are jobs that pay very little.  The largest employer in America is Wal-Mart, and the second largest employer is actually a temp agency (Kelly Services).  In a desperate attempt to make ends meet, millions of American families endlessly pile up more debt, and millions of other American families find themselves forced to turn to the government for help.  At this point, more than 49 percent of all Americans receive benefits from the federal government each month.  The percentage of Americans that cannot financially take care of themselves is rising every single year, and our independence is being whittled away as we become increasingly dependent on the government.  Unfortunately, our politicians continue to stand aside and do nothing as our jobs are shipped overseas, inflation steals our purchasing power and the middle class continues to shrink.  The following are 25 stats that prove that the American Dream is being systematically destroyed…
1. According to the most recent numbers from the U.S. Census Bureau, 49.2 percent of all Americans are receiving benefits from at least one government program.
2. The U.S. government has spent an astounding 3.7 trillion dollars on welfare programs over the past five years.
3. An increasing number of employers are encouraging their low wage employees to supplement their wages by going on government welfare programs.  For example, McDonald's workers that need help making ends meet are being instructed to go on food stamps…
McDonald's workers who are unable to pay their bills or stay above the poverty line should find help from food pantries or enlist in government benefit programs instead of seeking higher wages, according to a company resource line meant to help employees.

Nancy Salgado has worked for the fast-food corporation for over 10 years yet still earns $8.25 an hour, barely more than the $7.25 federal minimum wage. With help from the worker's rights group Low Pay Is Not Ok, she phoned the company's employee hotline, known as McResource, attempting to find some answers on how to improve her situation.

A recording of the call was made available to CNN, which reported that Salgado asked the helpline operator multiple questions regarding how McDonalds would help her pay her heating bill, buy groceries, and whether she could afford to help pay for her sister's medical treatment.

Despite never asking how much money Salgado earned per hour or asking how many hours a week she worked, the McDonalds representative said she "definitely should be able to qualify for both food stamps and heating assistance."
4. Total consumer credit has risen by a whopping 22 percent over the past three years.
5. Student loans are up by an astounding 61 percent over the past three years.
6. According to the U.S. Census Bureau, median household income in the United States has fallen for five years in a row.
7. Right now the middle class is taking home a smaller share of the overall income pie than has ever been recorded before.
8. Ordinary Americans are being priced out of the housing market.  Today, nearly half of all home purchases are all-cash deals.
9. The homeownership rate in the United States is now at the lowest level it has been in nearly 18 years.
10. The gap between the rich and the poor in the United States is at an all-time record high.
11. U.S. families that have a head of household that is under the age of 30 have a poverty rate of 37 percent.
12. Every single day, thousands of Americans are receiving letters in the mail informing them that their old health insurance policies have been canceled.  According to a recent Kaiser Health News article, some companies have already sent out hundreds of thousands of cancellation notices…
……….

McDonald's Tells Worker She Should Sign Up For Food Stamps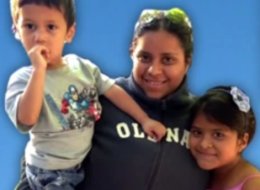 McDonald's workers struggling to get by on poverty wages should apply for food stamps and Medicaid.
That's the advice one activist McDonald's worker received when she called the company's "McResource Line," a service provided to McDonald's workers who need help with issues like child and health care.
"You can ask about things like food pantries. Are you on SNAP? SNAP is Supplemental Nutritional Assistance [Program] — food stamps … You would most likely be eligible for SNAP benefits," a McResource representative told 27-year-old Nancy Salgado, who works at a Chicago McDonald's. "Did you try and get on Medicaid? Medicaid is a federal program. It's health coverage for low income or no income adults — and children."
Salgado is one of many fast-food workers who have walked off the job in recent months to protest the industry's low wages, part of a nationwide movement aiming to raise pay to $15 an hour. She has worked at McDonald's for 10 years, and earns $8.25 an hour in her current job as a cashier. Earlier this month, Salgado was detained after pressing McDonald's President Jeff Stratton for higher wages.
"Do you think this is fair that I have to be making $8.25 when I've been working at McDonald's for 10 years?" Salgado said during the confrontation.
The audio of Salgado's call to the McResource Line was posted Thursday on YouTube by advocacy group Low Pay Is Not OK. In the call, the McResource representative points the worker towards government assistance when she explains she needs help.

Read More Here
……….

McOutrage: Poverty Wages For Workers, Corporate Jet for Execs
October 24, 2013
Nancy Salgado has been working at McDonald's in Chicago for 10 years, and for that whole time she has been working at Illinois' minimum wage, now $8.25 an hour. As a mother with two young children, that puts her below the poverty line of $19,530.
McDonald's says it can't afford to pay her and the company's more than 700,000 other American nonmanagement employees a wage that would lift them above the poverty line. What McDonald's Corp. can afford to do, though, is buy itself a new corporate jet.
That's right. Bloomberg News reported earlier this week that McDonald's Corp. has purchased for the use of its executives a Bombardier Challenger 605, a 12-seat plane that goes for between $27 million and $35 million. (Fries and soft drink not included.)
Meanwhile, Salgado and other McDonald's employees have been offered a "McResources" telephone help line to call that offers them helpful advice if they are having problems meeting their expenses on their minimum-wage McPaycheck. The advice: Sign up for Supplemental Nutrition Assistance Program ("food stamp") benefits and Medicaid. This video features the exchange between Salgado and an unidentified respondent on the McResources line.
……….
Related articles