***************************************************************************
© AFP
The leader of the French far-right National Front is better known for demanding big reductions in the number of refugees taken in by France. On Monday, she demanded that France give political asylum to NSA whistleblower Edward Snowden.
Marine Le Pen, leader of France's anti-immigration National Front (FN) party, has demanded that the country give former American defense contractor and whistleblower Edward Snowden immediate political asylum.
In an open message, Le Pen said she was demanding French President François Hollande "to ask him to give, in the name of the French Republic, asylum to this young man who had the courage to reveal to humanity a very serious threat to democracy and to public freedoms."
The FN leader is better known for calling on cuts to French asylum quotas.
During her campaign ahead of the 2012 presidential election, she called for an 80 percent reduction in the number of refugees taken in by France over five years.
Read Full Article and  Watch Video Here
******************************************************************************
Icelandic Legislator: I'm Ready To Help NSA Whistleblower Edward Snowden Seek Asylum
When WikiLeaks burst onto the international stage in 2010, the small Nordic nation of Iceland offered it a safe haven. Now American whistleblower Edward Snowden may be seeking that country's protection, and at least one member of its parliament says she's ready to help.
On Sunday evening Icelandic member of parliament Birgitta Jonsdottir and Smari McCarthy, executive director of the Icelandic Modern Media Initiative, issued a statement of support for Snowden, the Booz Allen Hamilton staffer who identified himself to the Guardian newspaper as the source of a series of top secret documents outlining the NSA's massive surveillance of foreigners and Americans.
"Whereas IMMI is based in Iceland, and has worked on protections of privacy, furtherance of government transparency, and the protection of whistleblowers, we feel it is our duty to offer to assist and advise Mr. Snowden to the greatest of our ability," their statement reads. "We are already working on detailing the legal protocols required to apply for asylum, and will over the course of the week be seeking a meeting with the newly appointed interior minister of Iceland, Mrs. Hanna Birna Kristjánsdóttir, to discuss whether an asylum request can be processed in a swift manner, should such an application be made."
It's not yet clear whether Snowden has officially applied for asylum in Iceland. A press contact for the Icelandic Ministry of Interior, which handles asylum requests, said that he hadn't yet seen an application from Snowden and that the ministry couldn't comment until one was received.
******************************************************************************
Sen. Feinstein Condemns Revealing Truth About Surveillance as 'Treason'
by Jason Ditz, June 10, 2013
A manhunt of sorts is beginning for the source of the NSA leaks revealing PRISM and the rest of the huge surveillance state watching Americans. In some ways it's straightforward. Former CIA contractor Edward Snowden has confirm he was the source, and confirmed that he is in Hong Kong, just a block from the US Consulate.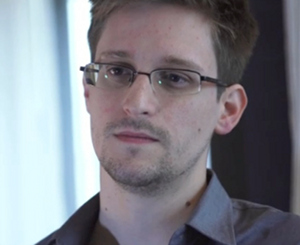 And while a handful of Congressmen have praised Snowden for uncovering the truth about rampant privacy violations, most officials fall in the category of Sen. Dianne Feinstein (D – CA), who condemned Snowden as a traitor for allowing the American public to know the truth which, she insists, she had been privy to for quite some time. They are determined to capture him, and make an example of him.
But knowing where he is and being able to actually get him are two very different things. Snowden is in Hong Kong, and the city has an extradition deal with the US, but it is expected to be a very long, very difficult battle.
******************************************************************************
Related articles