Filibuster gains support to delay gun control vote
-
The Washington Times
Sunday, April 7, 2013
A growing number of senators are trying to quash gun legislation before it even hits the chamber floor as Democrats hold out hope for a compromise and the White House gears up for a weeklong offensive to pressure Congress to act.
Larry Pratt, executive director of Gun Owners of America, said as many as 13 senators now publicly support a filibuster on the motion to proceed on pending gun legislation, which effectively would block debate on the bill.
"When you're in a snake pit, you kill a snake any time and chance that you get," Mr. Pratt said on C-SPAN's "Newsmakers" that aired Sunday. "When you're dealing with legislation, you take your best shot as soon as you can."
Republican Sens. Rand Paul of Kentucky, Mike Lee of Utah and Ted Cruz of Texas wrote a letter to Senate Majority Leader Harry Reid last week saying they intend to delay Mr. Reid's efforts to move a legislative package that currently includes measures to require background checks on all gun sales. Politico also reported that another letter with Monday's date now has 13 signatures on it.
Sen. John McCain, Arizona Republican, said Sunday that whether he can support requiring background checks at gun shows depends on precisely how they're carried out — but that there should be a debate on the issue.
"What are we afraid of?" Mr. McCain said on CBS's "Face the Nation." "Everybody wants the same goal, and that is to keep the guns out of the hands of criminals and people who are mentally disabled."
Sen. Lindsey Graham, South Carolina Republican, also has said he would not support a filibuster.
Federally licensed firearms dealers are required to conduct background checks on gun purchasers, but the so-called "gun show loophole" exempts private sellers from the requirement.
Mr. Reid, Nevada Democrat, would need 60 votes to shut down a filibuster.
***********************************************************************************************************************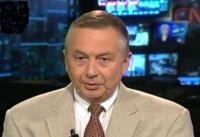 Larry Pratt has been Executive Director of Gun Owners of America for over 30 years. GOA is a national membership organization of 300,000 Americans dedicated to promoting their Second Amendment freedom to keep and bear arms.
GOA lobbies for the pro-gun position in Washington, D.C. and is involved in firearm issues in the states. GOA's work includes providing legal assistance to those involved in lawsuits with the Bureau of Alcohol, Tobacco, and Firearms, the federal firearms law enforcement agency.
Pratt has appeared on numerous national radio and TV programs such as NBC's Today Show, CBS' Good Morning America, CNN's Crossfire and Larry King Live, Fox's Hannity and Colmes and many others. He has debated Congressman James Traficant, Jr. (D-OH), Charles Rangel (D-NY), Rep. Carolyn McCarthy (D-NY), Senator Frank Lautenberg (D-NJ), and Vice President Al Gore, among others. His columns have appeared in newspapers across the country.
He published a book, Armed People Victorious, in 1990 and was editor of a book, Safeguarding Liberty: The Constitution & Militias, 1995. His latest book, On the Firing Line: Essays in the Defense of Liberty was published in 2001.
Pratt has held elective office in the state legislature of Virginia, serving in the House of Delegates. Pratt directs a number of other public interest organizations and serves as the Vice-Chairman of the American Institute for Cancer Research.
Related articles