Environmental
by Staff Writers
Stanford CA (SPX)

Hard lessons have produced a range of creative policy tools to ensure that wells do not inadvertently deplete stream-flow, or damage connected ecosystems, while minimizing economic disruption to those who often rely on groundwater during droughts.

Hard lessons from around the American West and Australia could help improve groundwater management and protect ecosystems in California, Stanford University researchers find. The Water in the West program at Stanford Woods Institute for the Environment is focusing attention on how groundwater pumping can threaten rivers and ecosystems and, conversely, how creative groundwater management can be a savior during drought.
The program recently released the report, "Instituting Integration," that explores the ways that various American and Australian states and water districts manage and regulate connections between groundwater and surface waters and ecosystems such as rivers, streams, springs and wetlands.
"In many places, over-pumping of groundwater reduces surface-water flows," said report author Rebecca Nelson. "Failing to recognize and address these fundamental connections can place other water users like farmers and cities at risk and can harm fisheries or wetland habitats of migratory waterfowl."
Many jurisdictions manage and regulate surface water and groundwater without any recognition of the connections. For instance, California has no legal framework for comprehensively managing the impacts of groundwater pumping.
Across most of California, well owners can pump as much as they like with little accountability for the impacts on rivers, other water users and ecosystems.
In contrast, other states around the West have developed laws and policies for controlling the impacts of wells on rivers. Australia has gone even further, considering how ecosystems of all kinds are affected by groundwater pumping.
"We have only recently developed the science necessary to understand the extent of this problem," Nelson said. "Now we need to move on to thinking about the law and policy tools we need to deal with this issue. On that score, California is at the rear of the pack."
Stanford researchers have been learning from states throughout the western U.S. and Australia that are dealing with common issues of water scarcity, increasing competition for water, greater reliance on groundwater and fragile ecosystems.
Hard lessons have produced a range of creative policy tools to ensure that wells do not inadvertently deplete stream-flow, or damage connected ecosystems, while minimizing economic disruption to those who often rely on groundwater during droughts.
Some western states, which face stressed basins and drying rivers, cap groundwater pumping in high-use areas. New wells are permitted when well owners are able to offset their pumping by conserving water or buying and retiring other water rights.
Across the Pacific, a decade-long drought ravaged many river ecosystems in Australia but until recently, little attention was paid to the importance of groundwater to those systems.
Now, Australian scientists are preparing to release the country's first national map of groundwater-dependent ecosystems. The map will help decision makers when they consider applications for new wells and formulate new water plans designed to protect these ecosystems into the future.
The Stanford Woods Institute's Water in the West program is collaborating with the University of Sydney's United States Studies Center to gather groundwater experts from around the western United States and Australia for a workshop later this month focused on promising groundwater policy solutions to common challenges and the wisdom of hard groundwater management lessons. Related Information: "Instituting Integration"
Related Links
Stanford University
Water News – Science, Technology and Politics
by Staff Writers
Gothenburg, Sweden (SPX)

"We've managed to show that the vegetation changes in our fixed plots are a result of local warming at numerous sites across the world's tundra," Robert Bjork says. Credit: Photo: Ulf Molau och Robert G. Bjork.

Recent years' warming in the Arctic has caused local changes in vegetation, reveals new research by biologists from the University of Gothenburg, Sweden, and elsewhere published in the prestigious journals Nature Climate Change and Ecology Letters. The results show that most plants in the Arctic have grown taller, and the proportion of bare ground has decreased. Above all, there has been an increase in evergreen shrubs.
"We've managed to link the vegetation changes observed at the different sites to the degree of local warming," explains researcher and biologist Robert Bjork from the University of Gothenburg.
Shrubs and plants more widespread
Comparisons show that the prevalence of vascular species, such as shrubs and plants, is increasing as temperatures rise. The degree of change depends on climate zone, soil moisture and the presence of permafrost.
Researchers working on the International Tundra Experiment (ITEX) have been gathering data for almost 30 years. By analysing changes in vegetation in 158 plant communities at 46 locations across the Arctic between 1980 and 2010, they have been able to identify a number of general trends.
"We've managed to show that the vegetation changes in our fixed plots are a result of local warming at numerous sites across the world's tundra," Robert Bjork says.
Summer temperatures and soil moisture implicated
ITEX was started up in the USA in 1990 when agreement was reached on a joint manual with standardised protocols which have since been used throughout the Ar
"The response of different plant groups to rising temperatures often varied with summer ambient temperature, soil moisture content and experimental duration, with shrubs expanding with warming only where the ambient temperature was already high, and grasses expanding mostly in the coldest areas studied," explains Ulf Molau, professor of plant ecology at the University of Gothenburg and for many years a member of the Intergovernmental Panel on Climate Change (IPCC).
Major changes
The results indicate strong regional variation in the response of tundra vegetation to rising temperatures.
"This means that particularly sensitive regions following the combined effects of long-term warming in the Arctic may see much greater changes than we have observed to date," Ulf Molau says.
This is a timely insight now that Sweden, as chair of the Arctic Council in 2011-13, has prime responsibility for producing the Arctic Resilience Report. Experience from ITEX will also be used in the next IPCC assessment report in 2014.
Articles: Nature Climate Change; Ecology Letters
Related Links
University of Gothenburg
Beyond the Ice Age
by Staff Writers
Durham NH (SPX)

Researchers sampled this beach, at Belleair Boulevard on Dauphin Island, Ala., prior to and several months following shoreline oiling from the Deepwater Horizon oil spill and found significant changes in microbial communities. Credit: Holly Bik.

Communities of microbial organisms – species such as nematodes, protists and fungi – on beaches along the Gulf of Mexico changed significantly following the Deepwater Horizon oil spill in April 2010, research from the University of New Hampshire's Hubbard Center for Genome Studies (HCGS) and partners found. The findings, which analyzed marine sediments from five Gulf Coast sites prior to and several months following shoreline oiling, are published in the June 6, 2012, issue of the journal PLoS ONE.
The researchers sampled sites around Dauphin Island, Ala., and Grand Isle, La., just after the Deepwater Horizon spill began but before oil reached the shore, then again several months later, in September 2010.
"In that short time period, we saw a drastic change in the microbial community," says lead author Holly Bik, a postdoctoral researcher at UNH's HCGS when the research was conducted, now at the Genome Center at the University of California, Davis. "We were shocked at how drastic the change was, pre- and post-spill."
Bik and senior author W. Kelley Thomas, director of the HCGS, as well as collaborators from Auburn University and the University of Texas, San Antonio, found that the communities of microbial eukaryotes (organisms not visible to the naked eye whose cells contain nuclei) in the sediments shifted dramatically from highly diverse communities dominated by nematodes – "what you would expect on a beach," says Bik – to an almost exclusively fungal community.
What's more, those post-spill fungi seem to have an appetite for oil. "The fungal taxa that were there were previously associated with hydrocarbons," Bik says, noting that the group of fungi sampled post-spill from the Grand Isle sites are suspected to utilize hydrocarbons and thrive in hostile, polluted conditions that appear to be intolerable for other marine fungi.
The researchers used two parallel methodologies – high-throughput gene sequencing to sort the organisms into "piles" by their DNA, and an under-the-microscope taxonomic approach – to evaluate the communities pre- and post-spill.
In the taxonomic data examining nematodes, researchers found that the post-spill samples were dominated by more predatory and scavenger nematodes as well as juveniles, suggesting.
While nematodes and fungi are hardly charismatic and are unlikely to turn up on the dinner table, these little-understood yet abundant organisms are nonetheless important.
"They underpin the entire ecosystem," Bik says. "If you knock out the base of the food pyramid, you're not going to have food higher up in the food chain." Further, they are also important for nutrient cycling and sediment stability.
The researchers' findings also point to the possibility of lingering but hidden effects of the spill, which is the largest accidental marine oil spill in the history of the petroleum industry.
"If you turned up at the beach in September and looked around, you would have had no idea there was an oil spill," Bik says. "Yet our data suggest considerable hidden initial impacts across shallow Gulf sediments that may be ongoing."
Ongoing research and sampling will aim to determine whether fungi are thriving and persisting long-term and whether the shift in communities is an ephemeral, seasonal or a more permanent phenomenon.
The use of high-throughput sequencing approaches to characterize changes in microscopic eukaryote communities is a cutting-edge technique for tracking environmental disturbance.
"The development of these genomic tools provides a detailed understanding of the biological consequences of such environmental disasters and is the first step toward mindful approaches for mitigation and remediation of this oil spill and those we will face in the future," says Thomas, who is the Hubbard Professor of Genomics at UNH.
In addition to Bik and Thomas, co-authors were Kenneth Halanych from Auburn University and Jyotsna Sharma of University of Texas, San Antonio. This research, which is ongoing, was funded through the National Science Foundation's RAPID program for quick-response research on natural human-caused disasters and similar unanticipated events. More information about the grant is available here.
Related Links
University of New Hampshire
Water News – Science, Technology and Politics
by Staff Writers
London, UK (SPX)

Scientists from three renowned sustainability institutes – the STEPS Centre, Stockholm Resilience Centre and Tellus Institute – argue in Transforming Innovation for Sustainability that technological solutions appearing optimal from a global perspective rarely prove viable across all localities, condemning many international initiatives to failure. A radical new approach is urgently needed, linking the direction, diversity and distribution of innovation.

The targets, indicators and approaches being used to pursue progress towards sustainable development at Rio+20 are counter-productive, say scientists in a new paper. Three renowned sustainability institutes – the STEPS Centre, Stockholm Resilience Centre and Tellus Institute – argue in Transforming Innovation for Sustainability that global and grassroots innovations must be connected to avoid breaching planetary boundaries and reversing progress on poverty reduction.
The targets, indicators and approaches being used to pursue progress towards sustainable development at Rio+20 are counter-productive, say scientists in a new paper.
Goals focussing on one-track scientific solutions to the most urgent sustainability problems fail to respond to the uncertainty and shifting dynamics of today's world. These one-direction approaches risk breaching the already weakened planetary boundaries which define a safe operating space for humanity, while undoing past progress on global poverty reduction.
Instead, sustainable futures should be plotted on a landscape of multiple possibilities – with their directions confined by planetary boundaries. By allowing diverse types of science and innovation to co-exist, the potential for resilient solutions responding to people's varied social, economic and ecological needs would increase.
Distribution – who gains and who loses from particular policies and innovations – is also critical. Fostering grassroots innovations would help to prioritise the interests of the most marginal groups.
Scientists from three renowned sustainability institutes – the STEPS Centre, Stockholm Resilience Centre and Tellus Institute – argue in Transforming Innovation for Sustainability that technological solutions appearing optimal from a global perspective rarely prove viable across all localities, condemning many international initiatives to failure. A radical new approach is urgently needed, linking the direction, diversity and distribution of innovation.
"Science, technology and innovation can help avert catastrophic developmental and environmental damage. But only if we move beyond outdated notions of whose innovation counts, to empower the vital contributions of poorer people's own creativity in building green and fair economies and contributing to resilient socio-techno-ecological systems," said Professor Melissa Leach, director of the STEPS Centre.
"Until the connection is made between global and grassroots innovation, the chances of steering away from potential earth system thresholds and keeping global societies within a safe operating space is limited," said Professor Johan Rockstrom, executive director of the Stockholm Resilience Centre.
The paper offers principles to guide decision-makers and suggests a new role of 'sustainability broker' to help identify grassroots innovations that respond to climate, food, biodiversity and energy crises and connect them to high-level international efforts.
Related Links
Institute of Development Studies
Farming Today – Suppliers and Technology
**********************************************************************************************************
Cyber Space
Fraud Ring In Hacking Attack On 60 Banks
Some 60m euro is stolen from bank accounts in a massive cyber raid, after fraudsters raid dozens of banks around the world.
By Pete Norman, Sky News Online
Sixty million euro has been stolen from bank accounts in a massive cyber bank raid after fraudsters raided dozens of financial institutions around the world.
According to a joint report by software security firm McAfee and Guardian Analytics, more than 60 firms have suffered from what it has called an "insider level of understanding".
"The fraudsters' objective in these attacks is to siphon large amounts from high balance accounts, hence the name chosen for this research – Operation High Roller," the report said.
"If all of the attempted fraud campaigns were as successful as the Netherlands example we describe in this report, the total attempted fraud could be as high as 2bn euro (£1.6bn)."
The automated malicious software program was discovered to use servers to process thousands of attempted thefts from both commercial firms and private individuals.
The stolen money was then sent to so-called mule accounts in caches of a few hundreds and 100,000 euro (£80,000) at a time.
Credit unions, large multinational banks and regional banks have all been attacked.
Sky News defence and security editor Sam Kiley said: "It does include British financial institutions and has jumped over to North America and South America.
Resume keywords are the phrases in a resume that HR screeners, recruiters, hiring managers and, most critically, Applicant Tracking Systems (ATS), look for relative to a specific job opening.
And when ATSs are used, a resume that doesn't have the right combination of keywords may never be seen by human eyes.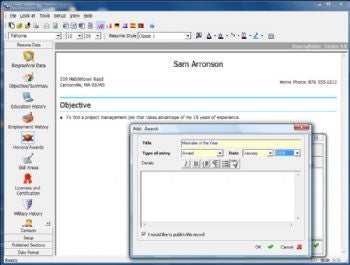 A resume builderIt operates behind the commercial and corporate job boards to capture and store submitted rsums.
When a resume is submitted through a job board, the content is separated and placed into the ATS. The resume loses all of its formatting and becomes plain text within the database. This is why it's best to use a plain-text (ASCII) version of the resume when submitting through job boards, so it's easier for the ATS to work with.
Employers sign on to the ATS and perform keyword searches. For the resume to reach human eyes, it must contain keywords matching the search criteria. When there's a decent match, the employer can choose to view the entire rsum.
Why the resume may be ignored
Most ATS users are savvy enough to perform Boolean searches, meaning combining keywords. If the employer wants someone with project management, technology and quality assurance skills, it could use a search like this:
" 'project management' AND technology AND 'quality assurance' "
Only rsums that have all three exact search terms would be returned.
Using resume keywords
ATS systems are pretty smart. Keywords must be used in the proper context or the ATS might ignore the resume. And job seekers must use keywords throughout the resume , especially if their job search is in the technology industry.
This is where creative writing, journalism-style story structuring and career history intersect to make a spectacular resume . Not only does the resume need to satisfy the ATS for keyword searching, but it also needs to be readable and compelling for the hiring manager who calls it up in order to find out about career history and accomplishments. You can't just pile up the keywords; you have to tell your story in a way that will make a hiring manager want to contact you, while using keywords strategically.
The ATS process, which nearly every employer requires you to follow, is why I recommend also mailing a hard copy directly to the employer — and there are ways to make that process much easier. I'll talk about that in a later column.
Ken Moore is an internationally certified IT resume writer, former recruiter, and nationally published author. Visit his website, TheResumeBridge.com.
Read more about careers in Computerworld's Careers Topic Center.

The Federal Communications Commission wants to reopen an inquiry into whether its regulations do enough to protect consumers from harmful radiation from cell phones.
Chairman Julius Genachowski asked fellow commissioners to give the go ahead to a new investigation, although a spokesperson says it is merely a routine review of its own policies.This is the first time that cell phone radiation guidelines would have been looked at since 1996.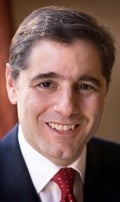 Julius GenachowskiNothing is likely to change, though: the FCC says that it was confident that these levels do not need to be changed and still sufficiently protect consumers.
Whether cell phone radiation is truly harmful has been argued for almost as long as the cell phone has existed, but in recent years has become even more disputed. Last May, the World Health Organization said the devices do cause cancer, but cellular phone manufacturers say there is no serious health risk.
San Francisco went as far as to pass a law that requires cell phone retailers to post notices of the amount of radiation these phones emit, called the "specific absorption rate." But is that really necessary at this point?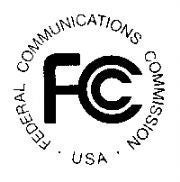 Multiple scientific reports and the manufacturers themselves indicate no conclusive evidence supports concerns that the radiation from cell phones is actually harmful. While there is evidence that this radiation does affect brain waves, researchers cannot prove that it is actually bad for us.
Other government agencies have weighed in on this topic already, with a massive study undertaken by the Food & Drug Administration in 2010 finding no increased health risk from cell phone use.
With a lack of any scientific agreement, the FCC will be hard pressed to change its rules — because the evidence doesn't yet support it.
For more tech news and commentary, follow Ed on Twitter at @edoswald, on Facebook, or on Google+ and follow Today@PCWorld on Twitter.
**********************************************************************************************************
Survival / Sustainability
120 Powerful Pieces Of Advice For Preppers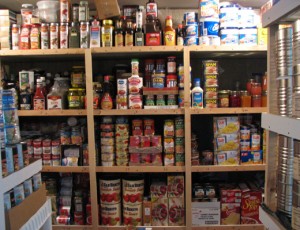 Our world is becoming increasingly unstable, and millions of Americans are feverishly preparing for what they consider to be "the end of the world as we know it".  In fact, it is estimated that there are now approximately 3 million "preppers" in the United States.  But for people that have never done much prepping before, getting started can be both confusing and intimidating.  In fact, I get more questions about prepping than anything else.  People are constantly asking me how they can prepare for the difficult times that are coming.  Well, in this article I have compiled 120 powerful pieces of advice for preppers.  No two situations are exactly the same, and almost every prepper approaches preparation differently, but there are some basic principles that apply to almost everyone.  And without a doubt, a lot of people that are not preparing now are going to regret it in the years ahead.  The global financial system is falling apart, the United States and Europe are absolutely drowning in debt, earthquakes and volcanic eruptions are becoming more frequent, signs of social decay are everywhere and war could erupt in the Middle East at any time.  Actually, it is absolutely amazing that there are so many people out there that still believe that "prepping" is not necessary.
When people ask me what they can do to prepare, there is usually one tip that I give above everything else.  It is not very "sexy", but it is absolutely foundational.
During the last recession, millions of people lost their jobs, and because a lot of them had no financial cushion, many of them also lost their homes.
For the next couple of years, my number one tip is to build up an emergency fund.  If you are a prepper and you are living month to month, then you are in a very vulnerable position.
What is going to happen to all of your preparations if something goes wrong and you suddenly lose your home to foreclosure?
I recommend that everyone have an emergency fund that will be able to cover all bills and expenses for at least six months.
Yes, cash is continually losing value.  But during any economic downturn it is absolutely essential that you be able to continue to pay your bills.  Having a cash reserve is the smart thing to do.
So what else can people do to start prepping for the tough times that are on the horizon?
In a previous article, I explained that a good place to start is by focusing on the five basics….
1) Food
2) Water
3) Shelter
4) Energy
5) Self-Defense
If you have those five areas totally covered you will be in pretty good shape.
The following are some more things to consider as you are prepping….
*Do not post pictures of money or gold or your preps on Facebook.  If you do, you might get some unwelcome visitors to your home.
*Make sure that your preparations are not against the law.  If you have any doubt about this, make sure that you do not go on national television and tell all of America what you are doing.
*In the event of a major disaster, there will likely be hordes of "non-preppers" running around looking to take away the things that all of the preppers have been storing up.  This is something that you will need to be prepared for.
*The following are 6 excellent privacy tips for preppers that come from an article by an anonymous author that was recently posted on theintelhub.com….
1. Trust no one that you do not personally know. Even the little old lady down the road will rat on you if she is hungry when the SHTF.
2. Keep your prepping to yourself. Again, do not tell anyone you are prepping. If they know you have stores of food, where do you think they will think of first when the SHTF? Oh and don't forget, the Department of Homeland Security thinks people with stockpiles of food and weapons as potential domestic terrorist.
3. Don't share any prepping articles on Facebook or other social media. Don't draw attention to yourself by posting prepping articles or discussing the topic on the website. You may think you are educating your friends, but in reality you are just letting them know of your actions and plans.
4. Make sure boxes are not labeled with the company name if your order emergency supplies. Most companies will publish this in their ordering information. You don't want to tip off the UPS driver that you just received a year's worth of freeze dried food.
5. Do not tell anyone what you are up to. You don't know how hard it is for me not to tell people I meet that I was almost on the National Geographic TV show. That would be a disaster.
6. Be alert to what others are saying. I was sitting in my dental hygienist chair a week ago and she told me about another customer that was storing food. She thought he might be prepping and she said if it ever got bad, she knew where to find some food. I just acknowledged the statement and let it rest.
*In one article that I did about preparation, I listed 10 things that you can start doing right now to get yourself into a better position for the chaos that is coming….
1 - Get Out Of Debt
2 - Find New Sources Of Income
3 – Reduce Your Expenses
4 – Learn To Grow Your Own Food
5 – Make Sure You Have A Reliable Water Supply
6 – Buy Land
7 – Get Off The Grid
8 – Store Non-Perishable Supplies
9 – Develop Stronger Relationships
10 – Get Educated And Stay Flexible
*Would moving to another area of the country be the best choice for you and your family?  In an article entitled "What Is The Best Place To Live In The United States To Prepare For The Coming Economic Collapse?" I detailed some of the pros and cons for living in various areas of the country.
You can have a year's supply of beans and rice; enough ammo and weapons to fight off the Golden Horde, a gaggle of zombies and a few renegade cannibals; acres of seeds and enough bandages to turn the entire NFL into mummies, but if you don't have the prepared mindset, you will still struggle to survive.
 What is a prepared mind?
It's a way of thinking.  It's a different philosophy of life than that of most of the population of North America. Someone who is mentally prepared processes everything differently: threats, challenges, and windfalls.
There are many common factors to this philosophical viewpoint but here are the ones that are the most important.
1. A prepared mind reacts to a threat by taking action. 
In my self defense class, I learned that there are two types of people: victims and victors.  A victim will curl up in a defensive position, perhaps sob, or even freeze in terror.  A victor, however, will react to the threat, even if she knows that she is outweighed, outgunned or outnumbered.  A victor does not give up.  A victor may choose not to fight at a particular moment because it is not the best opportunity, but she will watch for an opening and she will recognize it and be ready when it comes.  A victor knows when to stand and fight and when to run to fight another day.  Even a victor can be afraid, but fear does not rule her – she rules her fear.
2. A prepared mind is situationally aware.
A preparedness mindset makes one ever aware of what is going on around him. If an unusual vehicle is present, he takes note of it.  He knows what is normal in his surroundings and is quick to notice when something is different.  When he is in an unfamiliar place, he is actively observing, looking for potential threats and taking mental photographs which can be retrieved if he needs to elude danger or defend himself.
 3. A prepared mind considers privacy a way of life.
Privacy is more than just OPSEC; it's a way of life.  A prepared individual carefully guards her internet privacy, by controlling settings on social media, taking care to avoid posting information that could aid a criminal in locating her, keeping a low profile by not posting attention-getting pictures, and using non-identifying usernames in forums.  She doesn't share stories about prepping with friends, family and neighbours, unless they have been carefully vetted and are included in plans for the future, should the need arise.  Even with those she shares information with, there are things that remain secret, such has hiding places, survival caches, and the amount of supplies that she possesses.  She teaches her children to be likewise circumspect regarding family supplies and preparations.
 4. A prepared mind has a back-up plan to the back-up plan.
There is never JUST Plan A.  There is also Plan B and Plan C, at the very least.  A prepared person has multiple evacuation routes and methods.  He has a bug out bag in more than one location.  He doesn't have all of his supplies in one place, but in two or three, or even more, locations.  Every member of his family knows what to do in the event of an emergency, even if they are geographically apart from the other family members. He attempts to think of things that could foil his plans and then figures out how to deal with the issues before they arise.
When an impending disaster threatens our area, the first instinct is to run to the store and stock up on emergency food and supplies. However, everyone else has the same brilliant idea, which means emergency food and supplies will be in high demand and depleted if you didn't time your trip to the store well. There is nothing worse than leaving a crowded store with no storm supplies and a disaster bearing down upon you.
Storing food for storms is not the only reason you should have an emergency food supply. In fact, due to current state of the economy, you are more likely to run into an emergency with a disappearing budget. Food prices have been soaring during the past few years, and there doesn't seem to be any relief in sight. Have you considered looking at your emergency supply as an investment? Many of the food items you will be purchasing over the next year are considered commodities (e.g., sugar, wheat, corn, rice, etc). Why not make the investment and purchase food at today's prices and consume at tomorrow's higher prices?
Those of you who have water stored know that it takes up a lot of space. When storing a short term water supply, purchase the 5- or 10-gallon water containers. Note: The 5-gallon water containers are easier to organize if you place them on their sides and stack them.
Another suggestion is to reuse your juice and soda bottles. As long as the container is comprised of food  grade plastic, it is safe to reuse; however, make sure that the plastic container is washed well before reusing. I recommend investing in a water filtration system. While water  filters, such as Katadyn or even Berkey, are a little pricey, they can be used multiple times and would be a good preparedness item to have on hand in case of a longer-term emergency.
The following items will create a broad selection of foods that can be consumed in an emergency situation. You can create foods like biscuits and jelly, cereal and milk, oatmeal, sandwiches, soups, pastas, casseroles, etc. Constructing an emergency menu now before a disaster happens will enable you to see what foods you have and what foods you may need.
***********************************************************************************************************
Whistle Blowers
Afraid of whistleblowers, TSA acquiring technology to spy on its own employees
by: J. D. Heyes

(NaturalNews) What does it say when an agency is so afraid of what its own employees might say, that it is willing to invest in technology to spy on them to prevent (or, at a minimum, identify) whistleblowers? In this day and age, the Leviathan seems unwilling to stop at anything to protect its growing police state.
According to NextGov, the Transportation Security Administration - that bastion of civil rights and professionalism – top agency officials, stung by recent revelations that the TSA's billion-dollar scanners aren't able to detect small metal objects and other reputation-damaging incidents – are shopping around for a computer program capable of snooping on employees' online activities.
Procurement documents posted online at FedBizOpps.gov, the federal Web site where agencies solicit bids from private firms on a range of items, software and services, say the TSA is concerned about an "insider threat," and as such is "in need of a tool" to "monitor and detect insider threats…at the user host level."
When all else fails, trample the rights of your own employees too
"The scope of this procurement is an enterprise insider threat software package. In order to detect an insider threat, technology is required to monitor and obtain visibility into users' actions. TSA Focused Operations requires a tool that can monitor user activities at the user host level," says the solicitation.
Specifically, the TSA software must be capable of monitoring activities through, among other capabilities:
– Keystroke monitoring/logging
– Chart monitoring/logging
– Email monitoring
– Network activity monitoring
– File transfer monitoring
– Document tracking/monitoring
– Screenshot capture
"All activities that are being monitored/logged must call back to a central enterprise command infrastructure and transfer its collected data," the solicitation says.
Nice, huh? Now the agency doesn't even trust its own employees – so little that, according to the solicitation, the program the agency eventually adopts must be secret to the employee. "The end user must not have the ability to detect this technology," it says.
Naturally, and right on cue, the TSA defended its action.
The Washington Post
Three civilian whistleblowers who reported missing body parts and other failures at the mortuary that handles the remains of America's dead soldiers will be honored as public servants of the year at a ceremony next week.
James G. Parsons Sr., Mary Ellen Spera and William Zwicharowski will be recognized June 28 by the Office of Special Counsel, the independent federal agency that investigates complaints of wrongdoing brought by whistleblowers.
As with many whistleblowers, these employees, based at Dover Air Force Base in Delaware, suffered retaliation after speaking up about serious missteps at the mortuary. Their revelations prompted an 18-month investigation by the special counsel's office that concluded that supervisors at the mortuary had wrongfully tried to fire two of the employees and take other disciplinary action against the others after they reported missing body parts, lax management and other problems at the base.
At the time, senior Air Force officials said there was no evidence that the whistleblowers had suffered reprisals or that the supervisors had broken any specific rules. When the special counsel's report was released in January, the Air Force was criticized for not taking enough action against the officials who who retaliated against the whistleblowers. Top mortuary officials eventually were punished for their actions.
Parsons, an autopsy embalming technician, was fired last year but reinstated after the special counsel's office intervened. Zwicharowski and Spera said they were suspended or placed on leave after they disclosed the problems at Dover.
The ceremony will be held at 2 p.m. at the Reserve Officers Association at 1 Constitution Ave. in Northeast Washington.
James Wasserstrom, an American diplomat, was fired and then detained by UN police after raising suspicions of corruption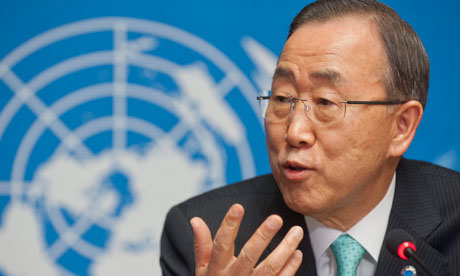 Ban Ki-moon, the United Nations secretary general, has unsuccessfully sought to curb the UN's dispute tribunal's jurisdiction. Photograph: Sandro Campardos/Keystone
A landmark case brought by a former United Nations employee against the UN secretary general, Ban Ki-moon, has cast light on what activists describe as a pervasive culture of impunity in an organisation where whistleblowers are given minimal protection from reprisals.
James Wasserstrom, a veteran American diplomat, was sacked and then detained by UN police, who ransacked his flat, searched his car and put his picture on a wanted poster after he raised suspicions in 2007 about corruption in the senior ranks of the UN mission in Kosovo (Unmik).
The UN's dispute tribunal has ruled that the organisation's ethics office failed to protect Wasserstrom against such reprisals from his bosses, and that the UN's mechanisms for dealing with whistleblowers were "fundamentally flawed", to the extent the organisation had failed to protect the basic rights of its own employees.
The case was directed against Ban as being directly responsible for the actions of the ethics office.
Of the 297 cases where whistleblowers complained of retaliation for trying to expose wrongdoing inside the UN, the ethics office fully sided with the complainant just once in six years, according to the Government Accountability Project (GAP), a watchdog organisation in Washington.
"Like any internal office in an institution, it is always subjected to huge pressures from above," said Bea Edwards, GAP's executive director. "It is very difficult for an official employed by the institution to be impartial."
The dispute tribunal, which was created in 2009 in an effort to improve the UN's system of internal justice, has challenged the power of the secretariat on several occasions, forcing it to hand over evidence in Wasserstrom's case, and a higher court has rejected the UN's attempt to appeal.
Ban has sought to curb the tribunal's jurisdiction but has so far been unsuccessful.
The tribunal wants another hearing on the Wasserstrom case in October to decide how the UN should compensate him for his treatment. The American diplomat, now an anti-corruption official in the US embassy in Kabul, said he would also be asking for the UN to pay his legal costs, because its reluctance to co-operate with its own ethics office by handing over evidence had stretched the case out over several years.
"In an ideal world this would force the UN to revisit its ethics office and investigate how it interprets its own rules on whistleblowing, but the UN is far from an ideal world. Pressure has to be put on it for it to change," he said.
"I was told at some point in the whole process that the UN didn't want a 'culture of snitches'. What has grown up instead is a culture completely insulated from reality. It's a culture of impunity."
In response to the judgment, Ban's spokesman, Martin Nesirky, commented by email yesterday: "The UN Dispute Tribunal issued a judgment on liability in the case of Mr Wasserstrom, but has not yet ruled on compensation and remedies. In that sense, the matter is still open. The United Nations Secretariat is studying the judgment and, in keeping with its policy on ongoing cases, is not in a position to provide any comment now."
In 2006, Wasserstrom was working for Unmik, advising on the management of its public utilities, when he raised objections to the energy minister's takeover of the electricity corporation in contravention of international community guidelines. His concerns were shrugged off by his superiors. Months later, Wasserstrom came across evidence that two senior officials might have received bribes for awarding a contract to build a coal-fired power plant and mine.
He passed on his suspicions to the UN's Office of Internal Oversight Services (OIOS), the anti-corruption watchdog in New York, which began what was supposed to be a confidential inquiry. However, Wasserstrom believes his participation in the inquiry was leaked to his superiors in Unmik. As a consequence he was sacked and his office, the public utilities watchdog, was abolished.
Wasserstrom was quickly hired as a consultant by the Kosovo government to advise on running the telecommunications ministry and Pristina airport, but says that infuriated the Unmik bosses who had fired him.
On the grounds that the new job represented a conflict of interest, Wasserstrom was detained by UN police on the Kosovo border on his way to his house in Greece in May 2007, driven in custody to the capital, where UN policemen searched his apartment and car without a warrant.
The UN police put up a poster depicting Wasserstrom at the gates of Unmik headquarters and even encircled his office with crime tape, which stayed in place for several months. The conflict of interest case was eventually dropped. "It was a gigantic witch-hunt that went on several months," Wasserstrom said. "I knew there was nothing wrong with anything I had done. But they didn't even do the most basic fact-finding in their rush to find me guilty."
The OIOS investigation of Wassserstrom's suspicions about kickbacks was never published.
The UN has made several attempts at self-policing over the years, none of which proved very effective. In January 2006, after the Iraq oil-for-food scandal, the then secretary general, Kofi Annan, brought in a whistleblower protection policy, giving the ethics office the job of ensuring employees were not victimised for reporting wrongdoing.
However, its jurisdiction was undermined dramatically after Ban became secretary general in 2007. He allowed the management at the various funds and agencies under the UN umbrella to opt out of the ethics office after being subject to challenges by whistleblowers, and several of these bodies formed their own ethics offices under their own control.
The main ethics office in New York, meanwhile, found itself overwhelmed by a mass of petty issues, such as non-reimbursement of travel expenses, and a shortage of personnel, who were thinly dispersed around the world. The shortages dissuaded "walk-in service seekers", the office said in its 2010 report.
The report also pointed out that the internal justice procedures allowed the OIOS to stonewall investigations.
"The lacuna in the policy on protection against retaliation allows the investigation division of OIOS to decline to investigate a prima facie case of retaliation referred to it by the ethics office. As a result, staff may be sceptical about the ability of the ethics office to provide meaningful protection," the report noted drily.
The ethics office found there was a prima facie case of retaliation against Wasserstrom and handed the issue to the OIOS. In a report in July 2008, the investigators said Wasserstrom's treatment "appeared to be excessive" but found no evidence it was deliberately retaliatory. As a result, the ethics office dropped the case.
In its ruling last week, the UN dispute tribunal was scathing about the OIOS and the ethics office's performance. In particular, the judge Goolam Meeran upbraided the UN, "the principal agency promoting the observance of human rights norms and practices and respect for the rule of law", for having "condoned such humiliating and degrading treatment of a member of its own staff".
"I think this ruling could lead to the reopening of the claims of the other more than 200 whistleblowers who had their retaliation cases rejected, because there is a very good chance that these were turned down on the same specious grounds," Wasserstrom said. "They could be swamped by people coming forward."
The UN dispute tribunal has rejected an attempt by Ban last year to limit its jurisdiction, but Edwards predicted the secretary general could well try again.
"There are all sorts of ways the secretary general can cripple the dispute tribunal. It can be starved of budget and staff or overwhelmed with cases," she said. Meanwhile, she said the more than five years it has taken to resolve Wasserstrom's complaint could act as its own deterrent against whistleblowing within the UN.
She said: "In that time people have lost jobs, their reputations. Many lose their families. They have been destroyed."
Speaking up: other UN whistleblowers
Artjon Shkurtaj
An Albanian employee of the UN Development Programme in North Korea who found counterfeit US dollars in the office safe in Pyongyang in 2004, and was fired in 2007, a few months after reporting the find to the US mission at UN headquarters. The UN dispute tribunal ruled that his rights had been violated in 2010.
Cynthia Brzak
An American employee of the UN High Commission for Refugees who accused the high commissioner at the time, the former Dutch minister Ruud Lubbers, of sexual harassment in May 2004. Lubbers denied the charge. UN internal investigators delivered a report to the then secretary general, Kofi Annan, but it was not published. Lubbers resigned in 2005 after the report was leaked, showing the investigation upheld Brzak's complaint. The UN continued to insist the case had not been proven, and Brzak has attempted, so far without success, to seek redress in US courts.
Kathryn Bolkovac
An American working on contract in the UN police in Bosnia who was fired by her contractor, DynCorp, after reporting the involvement of other UN police in sex trafficking. DynCorp claimed Bolkovac had been dismissed for falsifying timesheets. Her case was upheld in a British court in 2002, starring Rachel Weisz.
JB
***********************************************************************************************************
Activism
Bread and Circuses group to hold arts event in house owned by artist who designed ArcelorMittal Orbit tower for Olympics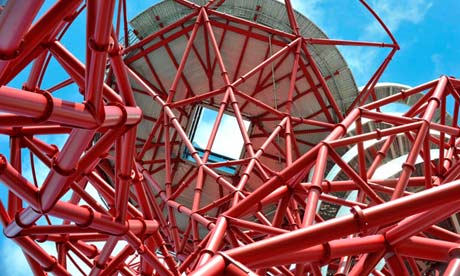 The ArcelorMittal Orbit tower in the Olympic Park, designed by Anish Kapoor. Photograph: Ian Nicholson/PA
In the first of what could be a summer of protest linked to the Olympics, a group connected to the Occupy movement has taken over an empty Georgian house owned by the Olympic park sculptor Anish Kapoor for a one-day arts event.
The group, calling itself Bread and Circuses, a reference to its argument that the Olympics are a means of distracting people from pressing economic and social issues, said it had "liberated" the part-derelict five-storey house on Lincoln's Inn Fields, one of central London's most picturesque and expensive garden squares and the scene of a rough sleepers' "tent city" in the 1980s.
The group says the house has been left empty since the artist – whose ArcelorMittal Orbit tower, a 115-metre tall sculpture and observation platform, dominates the skyline of the Olympic Park in east London – bought it in 2009. Kapoor is listed as director of a company called 1-2 Lincoln's Inn Fields Ltd, the address of the property, which was formed in 2009. The bulk of the £22.7m cost of the steel sculpture was met by the steel billionaire Lakshmi Mittal.
The building is five stories high with an enormous iron door and covered windows. Inside, there are several enormous rooms on the ground floor with a staircase climbing through the centre. The wallpaper is peeling and wires hang threateningly from the ceiling. It contains no furniture except for a pair of supermarket trolleys.
"This is not about being against the Olympics," said one protester. "This is about what the government is using the Olympics for."
The small group of protesters say they have been in the property for a week.
One said they wanted to find a creative use for what they regard as wasted space. "Just look at it," he said. "We want to use all this empty space."
A homeless man who has joined the group in the property said: "How can someone do this? How can you own a place like this and not even use it when there are people sleeping in the streets?"
From 4pm on Friday the house will host art exhibits, talks and film screenings, with live music after 9pm, the group said. Among those billed to appear are John Hilary, director of the charity War on Want, one of the organisers of the Counter Olympics Network, which seeks to challenge the corporate nature of the event, and Trenton Oldfield, who swam into the path of April's university boat race in a protest against "elitism".
The group sent a statement from a member, Jeniffer Taylor, who described the Olympics as "a smokescreen to take our minds off austerity measures, the global economic crisis and the commodification and privatisation of everything, even art".
In keeping with the media-savvy nature of events connected to the Occupy movement, the one-day protest already has its own Facebook page and Twitter feed. The group sent a message to supporters that read: "New Holborn squatt will b [sic] evicted in saturday. Big event this friday against london politics! BREAD AND CIRCUSES: speaches, music, art, performance, rave and more surprises!"
The wider Occupy movement has not announced plans to disrupt the Olympics with protests, but it seems inevitable that it or other similar groups will use the global attention on London during the event to publicise their causes. This is particularly the case as, given the loosely collective nature of Occupy, more or less anyone can begin a protest under their banner.
Mark Kennedy is working for a US security firm, but there are unanswered questions over his past commercial work and his FBI links – can you help?
Mark Kennedy has resurfaced in the news – he is now working for a US private security firm advising corporations on how to deal with the "threat" of political activists. He says he is providing "investigative services, risk and threat assessments" to the Densus Group.
We wrote this on it (hat tip to Indymedia which reported it first here).
To many, this move will be further confirmation of Kennedy's true loyalties and will silence his claims that he developed sympathies for the activists. He has clearly chosen his future, and it is not to help activists. It is plain that, for all his claims, he has not done anything to help the campaigners since he was unmasked by activists in 2010. For instance, he was at the heart of the police operation to spy on activists for many years and therefore knows a lot. But he has done little to explain how and why the campaigners were infiltrated.
He may have fallen out with the police, but this was mainly because he felt that he was treated badly by his bosses, not out of a desire to blow the whistle on a domestic surveillance programme.
Throughout the interviews he gave to the media, he rarely deviated from a set script in which he sought to justify what he did, but rarely disclosed much of what he and his spymasters were doing.
So now he is following the well-trodden path of many ex-coppers – into the private security industry where he can exploit the skills and knowledge he gained while in the police.
(Incidentally it is staggering how many private investigators in the UK are ex-police – even industry representatives estimate that between 50% and 65% of private eyes are former police officers.)
The news about Kennedy's new job did not come from a leak – it was put in the public domain by Kennedy who announced it on his LinkedIn profile (doubtedlessly because he is touting for more business). He may of course be working for other firms.
His own description of his covert work raises two interesting questions.
Firstly he says that he was deployed in animal rights groups. It seems that the only time that Kennedy had any involvement in animal rights campaigns was after he left the police. As this chronology shows, he appeared at animal rights gatherings in 2010. This was the period when he was apparently working for a private security firm, Global Open, whose clients include firms which have been the target of animal rights activists. If this is true, he would probably have continued doing that for some time unless activists had exposed him.
Kennedy has denied that he worked for the private security industry at this time, although the value of that denial is now surely questionable.
We have blogged before (here) about his connection to Global Open – as ever, any information on this would be appreciated.
Secondly, he says he was deployed in the US. This implies that he was working for the FBI spying on activists. We are pursuing various leads on this and have also blogged on this (here) before, so please do get in touch if you can help.
***********************************************************************************************************
Articles of Interest
Love stinks: Singles sniff for partners at pheromone parties
Mark J. Terrill / AP
Scott Yacyshyn, left, talks with Tegan Artho-Bentz as she smells a shirt during a pheromone party, June 15, in Los Angeles, Calif.
Mark J. Terrill / AP
Partygoers reach for bagged shirts.
The pheromone get-togethers, which have been held in New York and Los Angeles and are planned for other cities, require guests to submit a slept-in T-shirt that will be sniffed by other participants. Then you can pick your partner based on scents.
The parties started out as an experimental matchmaking fest by a woman weary of online dating, but it turns out they also have a root in science. Researchers have shown that humans can use scent to sort out genetic combinations that could lead to weaker offspring.
Several dozen people attended a recent party in Los Angeles, though many chuckled at the idea of finding a match in a smelly T-shirt.
Find a pheromone party near you.
Mark J. Terrill / AP
Tegan Artho-Bentz reacts after smelling a shirt during a pheromone party.
Mark J. Terrill / AP
A partygoer who gave his name only as Scott, left, meets Martina Desalvo during a pheromone party.
by Staff Writers
Washington DC (SPX)

Groundwater age indicates the length of time that a sample of water has been in the ground since infiltrating from the land surface. This study reveals that modern pumping in southern Maryland west of the Chesapeake Bay and on the Eastern Shore is tapping groundwater resources that have accumulated in the aquifer over multiple cycles of climate change and are not quickly recharging.

A portion of the groundwater in the upper Patapsco aquifer underlying Maryland is over a million years old. A new study suggests that this ancient groundwater, a vital source of freshwater supplies for the region east of Washington, D.C. and Baltimore, was recharged over periods of time much greater than human timescales.
"Understanding the average age of groundwater allows scientists to estimate at what rate water is re-entering the aquifer to replace the water we are currently extracting for human use," explained USGS Director Marcia McNutt.
"This is the first step in designing sustainable practices of aquifer management that take into account the added challenges of sea level rise and increased human demand for quality water supplies."
This new study from the USGS, the Maryland Geological Survey (MGS) and the Maryland Department of the Environment (MDE) documents for the first time the occurrence of groundwater that is more than one million years old in a major water-supply aquifer along the Atlantic Coast.
The oldest groundwater was found in the deepest parts of the aquifer, but groundwater even in shallower parts of the aquifer is tens to hundreds of thousands years old.
Groundwater age indicates the length of time that a sample of water has been in the ground since infiltrating from the land surface. This study reveals that modern pumping in southern Maryland west of the Chesapeake Bay and on the Eastern Shore is tapping groundwater resources that have accumulated in the aquifer over multiple cycles of climate change and are not quickly recharging.
The analysis shows that water flowed from the land surface into the deep aquifer during cooler periods in earth's history, when glaciers covered much of the northeastern U.S. and sea level was about 125 meters lower than it is today. During warmer periods in earth's history, such as in modern times, higher sea levels slow recharge of fresh water to the aquifer, due to a lower gradient between the recharge and discharge areas.
Modern-day pumping rates have lowered water pressures and changed water chemistry, affecting the aquifer's ability to provide freshwater for drinking and other uses. Concerns over saltwater intrusion in some areas have led water managers to increasingly move groundwater production from shallower aquifers to the deeper upper Patapsco aquifer, which has caused groundwater levels to decline.
The findings are being used to help understand the patterns and rates of groundwater movement in the aquifers of the Coastal Plain. Such information will be used by the Maryland Department of the Environment to ensure that the management and use of the State's groundwater resources are being carried out to protect its long-term sustainability.
The findings bring into focus that current users are withdrawing groundwater that was recharged eons ago and accentuate the need to review current water-supply management strategies and develop new tools and models to protect this valuable resource for the future.
There are relatively few aquifers in the world in which million-year-old groundwater has been documented, including the Nubian aquifer in the Sahara Desert, Canada's Alberta Basin, and the Great Artesian Basin in Australia
More information about the study is available online and in Hydrogeology Journal in an article titled, "Old groundwater in parts of the upper Patapsco aquifer, Atlantic Coastal Plain, Maryland, USA: evidence from radiocarbon, chlorine-36 and helium-4," by L. N. Plummer, J. R. Eggleston, D. C. Andreasen, J. P. Raffensperger, A. G. Hunt, and G. C. Casile.
Related Links
USGS Cooperative Water Program
USGS National Research Program
USGS Groundwater Resources Program
Water News – Science, Technology and Politics
************************************************************************************************************
[In accordance with Title 17 U.S.C. Section 107, this material is distributed without profit, for research and/or educational purposes. This constitutes 'FAIR USE' of any such copyrighted material.]